Gonzaga and Michigan State to face off on aircraft carrier
San Diego, California - The Gonzaga Bulldogs and the Michigan State Spartans have confirmed a match-up will be played on an aircraft carrier off the coast of San Diego for Veterans Day 2022.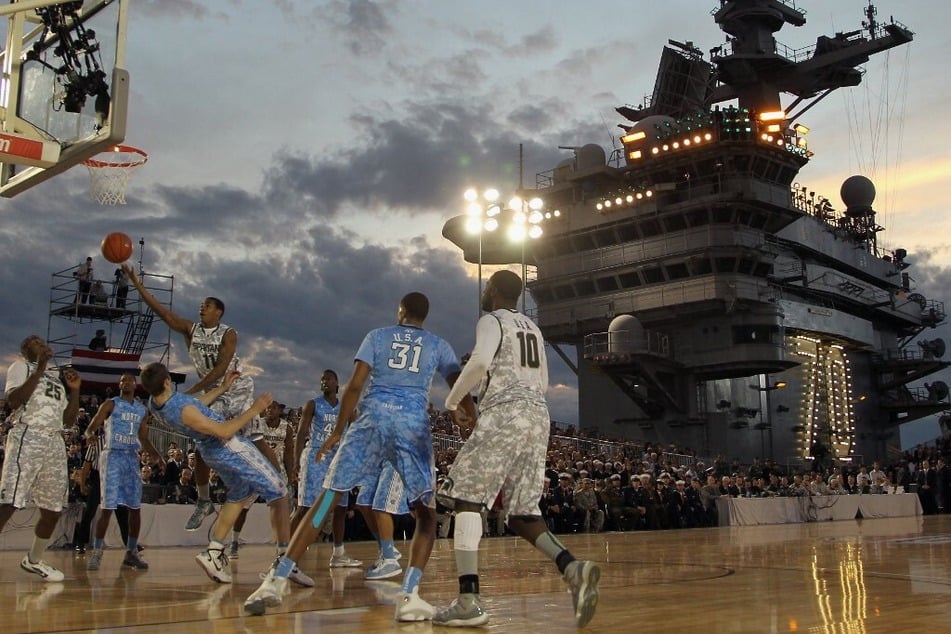 For the first time since 2012, college basketball is back on the water.
This season of college hoops will see a game played on an aircraft carrier, as Gonzaga and Michigan State confirmed on Wednesday.
The game will be played on the deck of the USS Abraham Lincoln off the coast of San Diego, on November 11 in honor of Veterans Day
Back in 2011, Michigan State's head coach Tom Izzo was lost to then No. 1 North Carolina on the flight deck of the USS Carl Vinson, in the first ever college basketball game played on an active carrier.
This year, the Spartans will look to soak in the exciting experience once again against one of the nation's very best.
Michigan State and Gonzaga Coaches share their match up excitement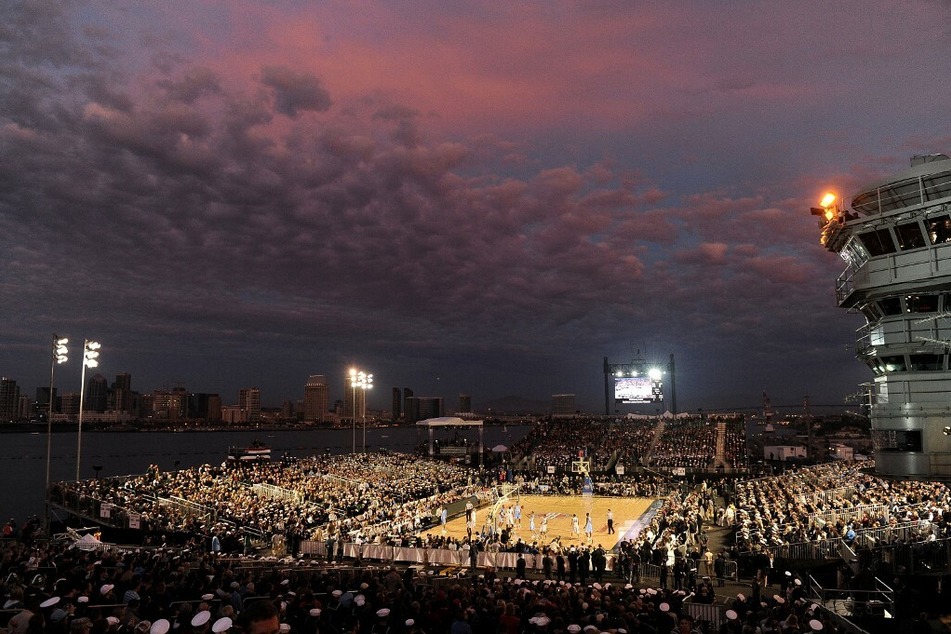 "This opportunity to play on an aircraft carrier in front of men and women who serve in the military and are willing to put their lives on the line is an experience that is going to mean something to the young men who will play in the game for a long, long time," Izzo said in a statement.
"I said it last time and I'll say it again, we're going to play one of the best teams in the country and we're going to be hosted by the No. 1 team in the world."

Gonzaga head coach Mark Few believes this unique opportunity is one of the main ways to "support those who fight for our country in our own small way."
"We're excited to face an incredible program in Michigan State and a great colleague in Coach Izzo. I'm sure this will be a great memory for all of us," he said.
With this matchup finalized, the Michigan State-Gonzaga game will be one of two men's college basketball games on November 11 held in unusual venues. Wisconsin will play Stanford at the Milwaukee Brewers' home baseball park the same night.
The 2022-23 NCAA college basketball season will begin on Monday, November 7.
Cover photo: EZRA SHAW / GETTY IMAGES NORTH AMERICA / GETTY IMAGES VIA AFP