Jamal Anderson Jr, son of legendary NFL star, raws into college football
Clemson, South Carolina - Clemson University's football program has received a huge addition to its program in four-star linebacker Jamal Anderson Jr., the namesake son of the Atlanta Falcons' legendary running back.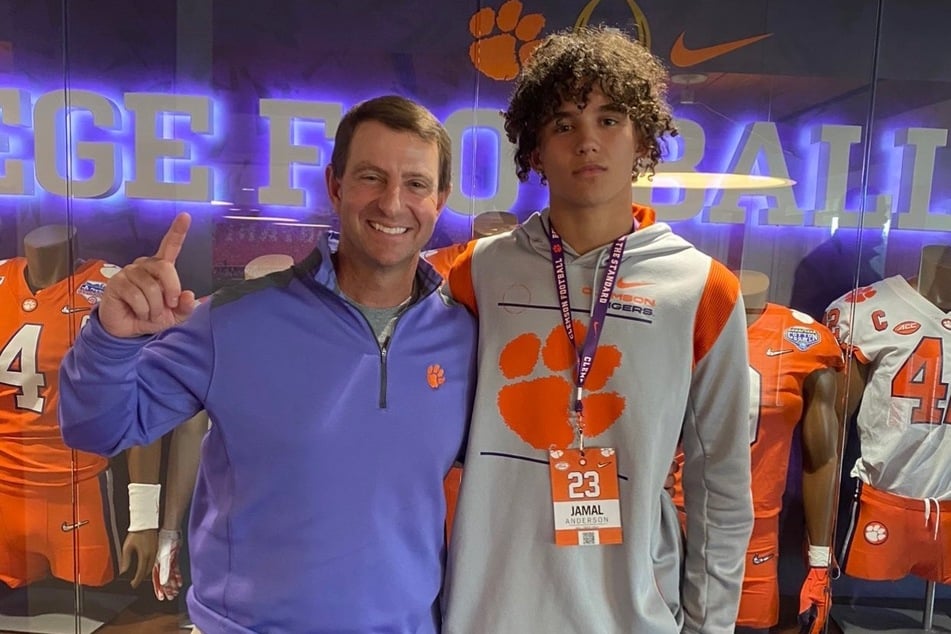 The Clemson Tigers football program will get an all-star new member of their team with the commitment of linebacker Jamal Anderson Jr., son of the Atlanta Falcons' legendary running back, Jamal Anderson Sr.
The up-and-coming football star may be the son of "Mr. Dirty Bird," but the high schooler hailing from Georgia chose the Clemson Tigers over his father's alma mater, the Utah Utes, and 33 other official scholarship offers.
Anderson revealed his decision on Monday in a video via his social media, while also sharing pictures and tweets confirming his new football home.
"It was always a dream school that I wanted to play for and attend," Anderson told On3 Sports.
"After my official visit and getting a more in-depth look at the program and talking to the players and being able to see what it was all about from the inside and out, I just felt like it was the place for me."
According to the 247Sports Composite, Anderson is ranked the No. 11 linebacker in the country, the No. 17 player from talented pool of Georgia, and the No. 173 overall prospect in the 2023 recruiting class. Anderson posted 78 tackles, seven for loss, and four sacks in the 2021 season, earning all-state accolades.
The elder Jamal Anderson played eight seasons in the NFL from 1994 to 2001, all with the Falcons. He was best known for leading the "Dirty Bird" Falcons to the Super Bowl with 1,846 rushing yards and 14 touchdowns in the 1998 season.
Cover photo: Screenshot / Twitter / 1Jamalanderson