March Madness roundup: UConn dominates Indiana, Michigan makes history against South Dakota
Bridgeport, Connecticut - The UConn Huskies spent their Sweet 16 Saturday by rolling right over the Indiana Hoosiers 75-58 on their way to a spot in the Elite Eight.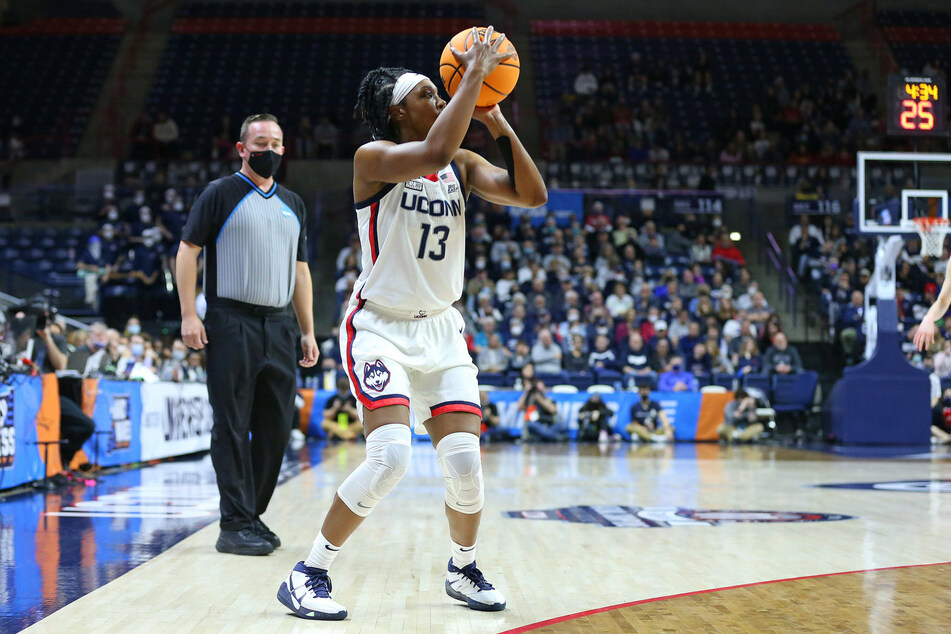 The second-seeded Huskies found themselves in a close basketball game with the Hoosiers early on, finishing the first quarter with only a three-point lead and going in 37-33 ahead at halftime.
The Hoosiers then had a real chance to grab their first lead since late in the first quarter.
That was until UConn took the game away with 16 unanswered points, spearheaded by guards Christyn Williams (21) and Paige Bueckers, who combined for 13 of those points during that run.
Indiana was left having to play catch-up and that third quarter really burned them. The Hoosiers only put up 12 points against UConn in the fourth, not enough to at least make it all a little more interesting.
Williams shot 7-for-11 from the field for 15 points, six rebounds, and three assists while Bueckers made seven out of 17 shot attempts for 15 points of her own and two assists.
The Huskies will face the NC State Wolfpack in Elite Eight action on Monday night.
Michigan outlasts South Dakota in a low-scoring affair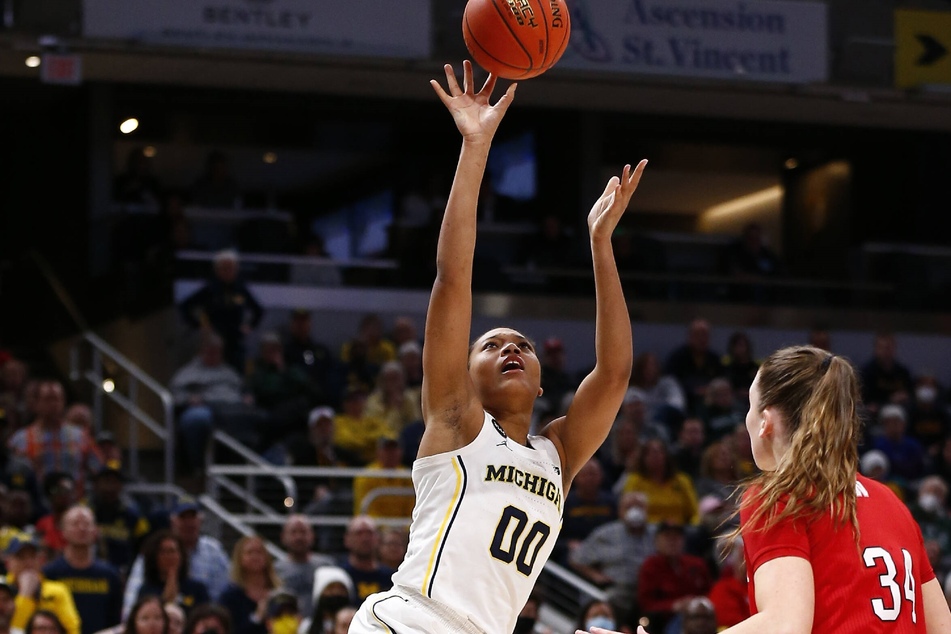 The Michigan Wolverines made program history by grabbing their first-ever Elite Eight spot with a big 52-49 victory over the South Dakota Coyotes on Saturday night.
The basketball was anything but flashy early on as both squads fought through shaky shooting during a first quarter that ended with the Coyotes in front, 11-9.
Things got a little bit better for both sides in the second quarter and South Dakota was still up by two, 26-24, at halftime.
The Wolverines managed a turnaround after the second half got started, despite still somewhat struggling with their shooting. They managed to outscore South Dakota 15-12 in third, and then 13-11 in the fourth, giving them just enough to advance with the three-point win.
Senior forward Naz Hillmon notched herself a double-double after shooting 6-for-12 from the field for a team-high 17 points, 10 rebounds, and three assists.
The Wolverines will now face the Louisville Cardinals on Monday night in the Elite Eight round.
Cover photo: imago/Icon SMI