Marquis Cook, 5-star recruit, makes huge U-turn
Eugene, Oregon - As one of Oregon's highest recruits in its program history, Marquis "Mookie" Cook has decided to reopen his recruitment nearly three months after committing to the Ducks.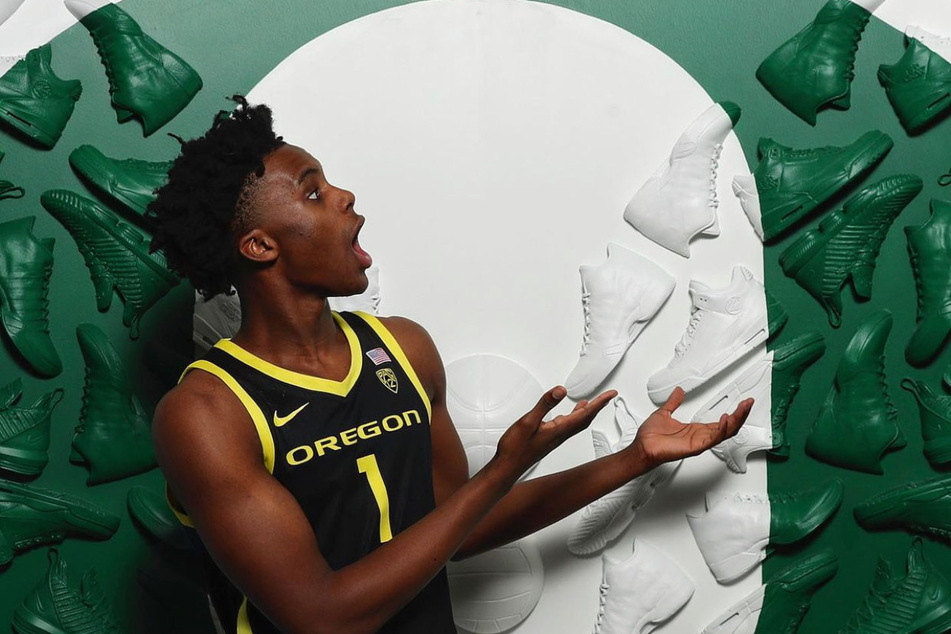 Oregon's top prospect for the 2023 basketball recruiting class delivered some bad news to the Oregon Ducks program late Wednesday night.
Five star and No. 5 overall prospect Marquis "Mookie" Cook announced the major shakeup in an Instagram post that he will revoke his previous commitment to Oregon.
"I would first like to say thank you to coach Altman and the entire basketball coaching staff at the University of Oregon for believing in me," the high schooler wrote.
"I am grateful for their support, as well as the fans.' However, after much consideration and talks with my family, I've decided to reopen my commitment. During this time I will weigh other options in addition to the University of Oregon. I look forward to the continued support as I embark on this journey."
Now, the Ducks will have to re-recruit Cook if they want another chance at him, and compete with other finalists like top-ranked schools Gonzaga and Kentucky for his commitment once more. Cook also received offers from Kansas, UCLA, Texas Tech, Michigan, Memphis, and Arizona, who can also potentially fight again for Cook's recruitment.
The 6-foot-7, small forward was one of the highest-ranked recruits in program history, who will now leave the Ducks with just one verbal commit from four-star point guard, Jackson Shelstad.
Cook, who has already made a name for himself on the basketball court, will also make his name bright on the big screen, too. The athlete recently landed the role of young LeBron James in the NBA star's new movie Shooting Stars, set to be released in 2023.
Cover photo: Collage: Screenshot/Instagram/marquiscookk