World Series: Game 3 postponed as Astros and Phillies rained out
Philadelphia, Pennsylvania - Major League Baseball postponed Game 3 between the Philadelphia Phillies and Houston Astros after consulting the weather forecast Monday evening.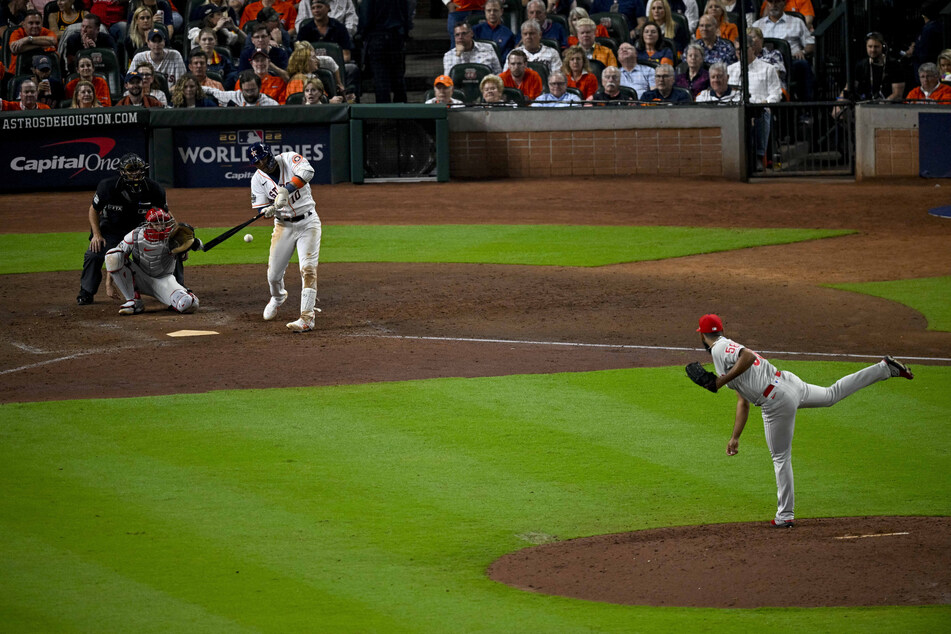 The series will pick back up at 8:03 PM Tuesday at Citizens Bank Park, with Games 4 and 5 set for Wednesday night and Thursday night.

Tickets will be valid based on the game number, the MLB announced. Fans who are holding Game 3 tickets will be admitted to the ballpark on Tuesday night, with Game 4 tickets honored on Wednesday and Game 5 on Thursday.
The Phillies and Astros split the first two games in Houston.
"Just looking at the radar, it looked like it was going to pick up over the course of the night and it looks like at 9 o'clock it's going to be raining pretty hard," Phillies manager Rob Thomson said. "So, it's the right decision, really."
Game 7 was scheduled to be played Saturday night at Houston's Minute Maid Park. But MLB will preserve the travel day and push if-necessary Games 6 and 7 to Saturday night and Sunday night, respectively.
Cover photo: REUTERS