World Series: Phillies dominate Astros at home in Game 3
Philadelphia, Pennsylvania - The Philadelphia Phillies thrashed the Houston Astros 7-0 on Tuesday in their first World Series home game in 13 years and regained the lead in the best-of-seven series.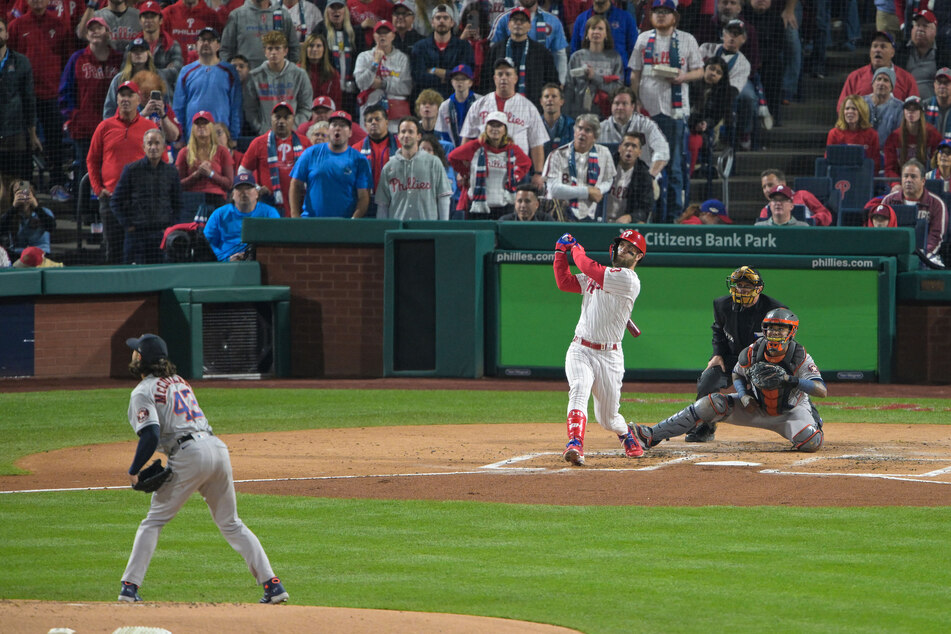 The hosts dominated the favorites in the game, which had been postponed by a day due to bad weather, taking a 2-1 lead.

The Phillies' Bryce Harper, Alec Bohm, Brandon Marsh, Kyle Schwarber, and Rhys Hoskins scored the homers off Astros starting pitcher Lance McCullers Jr. It was the first time in MLB postseason history that a pitcher allowed five home runs in a game.
The Astros were unable to answer back with a single run – a disappointing performance for Houston after their decisive 5-2 victory in Game 2 of the series.
The Phillies took Game 1 with a surprising 6-5 win after coming back from a five-run deficit.
"I got beat, man," McCullers said after Tuesday's game, according to MLB.com. "They hit a lot of solid pitches, I thought. At the end of the day, we got beat pretty bad, and I got beat up pretty bad."
This is the Astros' fourth World Series appearance in the past six years. The Houston side defeated the Los Angeles Dodgers in 2017, but the title was marred by a cheating scandal.
The Phillies are playing for the title for the first time since 2009.
Cover photo: REUTERS