Celtics games are banned from Chinese media after Kanter's fashionable support for Tibet
China - One of the NBA's storied franchises won't be seen on televisions in China anytime soon after one of their players showed support for Tibet, by way of his recent clothing choices.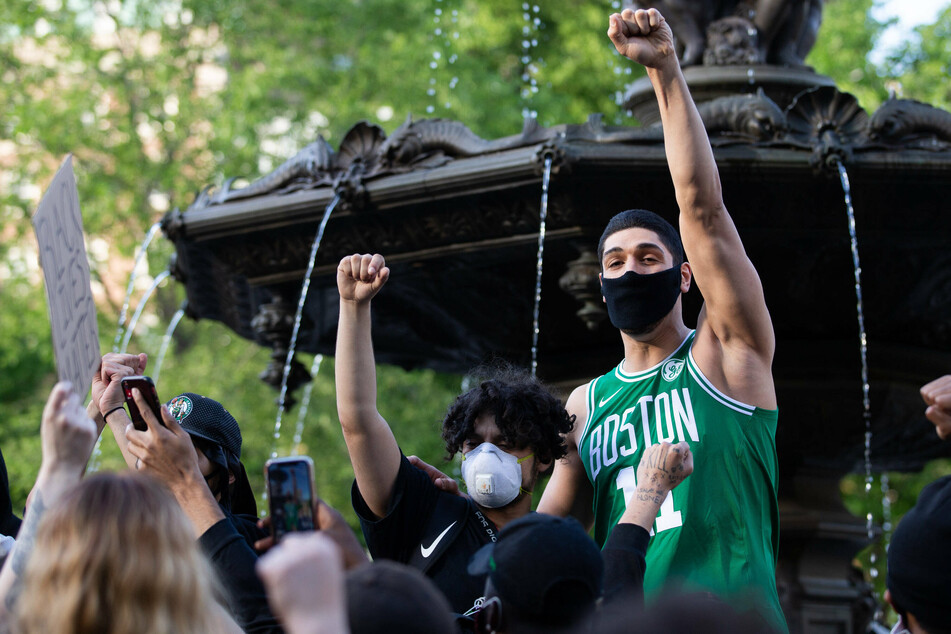 Boston Celtics center Enes Kanter (29) got himself and his team wiped off of televisions and regional social media in China after he showed support for the citizens of Tibet.
Reuters first broke the story on Thursday after Kanter and the Celtics opened their regular season in New York City against the Knicks.
On Wednesday, Kanter first posted a video on his Twitter account, giving verbal support while wearing a shirt with the image of the Dalai Lama, the exiled spiritual leader of Tibet.
"I'm here to add my voice and speak out about what is happening in Tibet...Tibetan people's basic rights and freedoms are non-existent," Kanter said.
He also added comments referring to China's President Xi Jinping as a "brutal dictator."
Kanter then wore custom-painted sneakers that displayed the words "Free Tibet" during Boston's game against the Knicks. Kanter was in uniform but didn't play.
The artwork was designed by Baidiucao, a dissident China-born cartoonist and artist.
Kanter has also received pushback in Turkey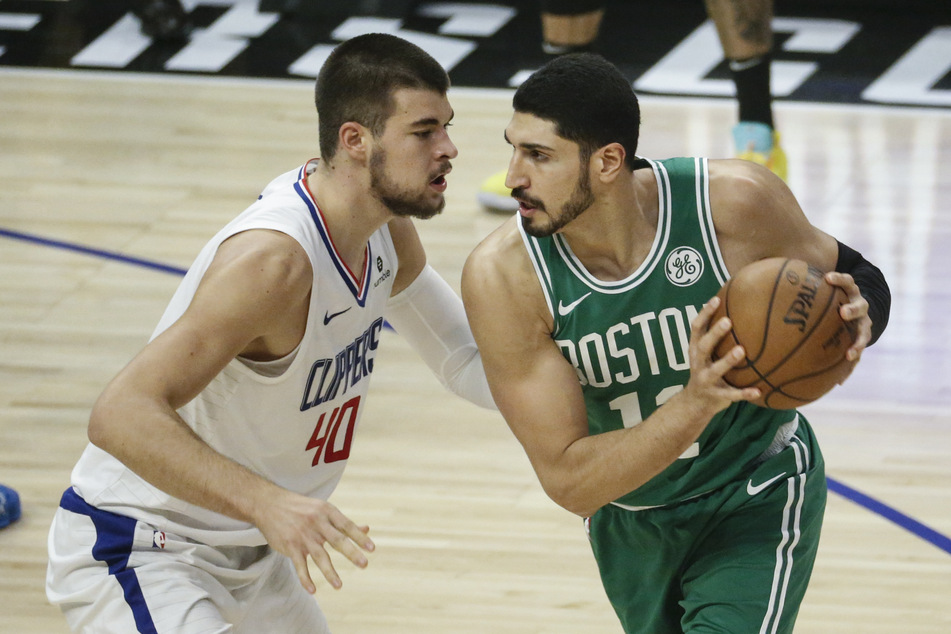 Also on Wednesday, the Olympic torch arrived in Beijing ahead of the upcoming 2022 Olympic Winter Games.
Related protests in China have been brewing because of the games, so perhaps Kanter's actions are in solidarity with the oppressed.
In response to Kanter, Tencent, the China-based internet streaming company erased anything that features the Celtics, including future games and even past replays.
Weibo, the Chinese version of Twitter, has also deleted any traces of Kanter and the Celtics and formally said it would stop making any future Celtics-related posts.
Kanter first made news as an activist when he "earned" an indictment in 2018 from his native Turkey after becoming a harsh critic of the controversial Turkish President Tayyip Erdogan.
Turkey is currently seeking his extradition after revoking his Turkish passport, also in 2018.
Cover photo: IMAGO/ZUMA Wire