NCAA Football: The Cowboys make a late-game comeback to slip by the Sooners
Stillwater, Oklahoma - The Oklahoma State Cowboys held on at home to beat their interstate rivals, the Oklahoma Sooners, with a Big 12 Conference title game on the line.
The seventh-ranked Cowboys were victorious over the 10th-ranked Sooners 37-33 to end their regular season with five straight wins while handing Oklahoma its second loss in three games.
A shot at the Big 12 championship game was on the line for both top-ten teams, as the Cowboys already punched their ticket to the game but could punch out the Sooners with a win on Saturday night.
Oklahoma State scored a touchdown first but was answered right back with one by the Sooners.
They went back-and-forth through the first quarter and then into the second until both teams were tied at 24-all at halftime.
The Sooners jumped ahead with nine unanswered points in the third quarter, putting the Cowboys in the position to mount a comeback.
They fired back with two touchdowns in the fourth and closed the book on Oklahoma's chances with strong defense to take the win.
The player spotlight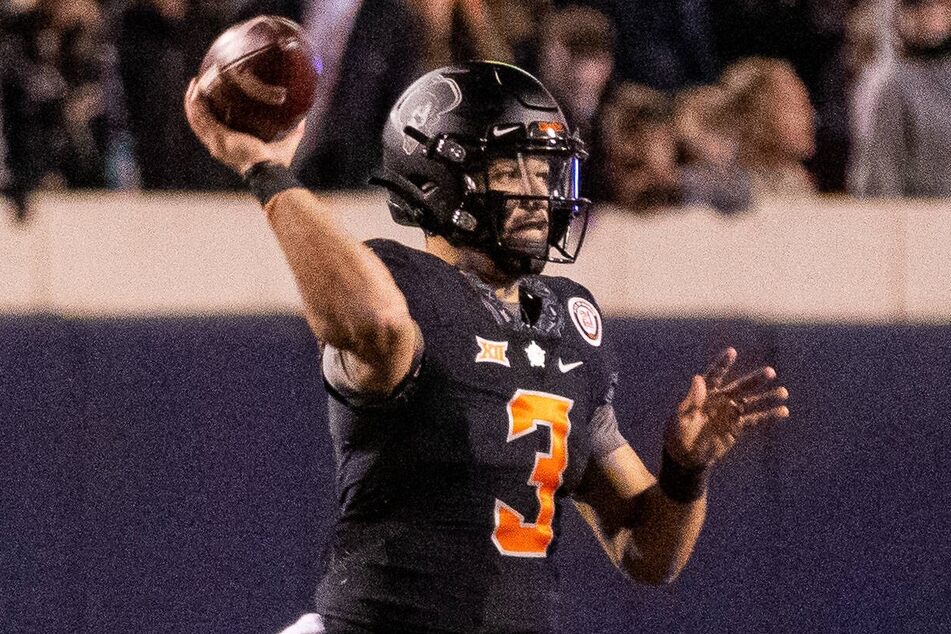 Junior quarterback Spencer Sanders (21) played a gutsy though sometimes inconsistent game. Ultimately, he made the plays he needed to make in order to lead the Cowboys to victory.
His first interception allowed the Sooners to tie the game at halftime, and the second one almost stifled Oklahoma State's potential comeback.
But he kept his head above water, even scoring one of his team's two fourth-quarter touchdowns on their way to winning.
Sanders ended his night with 19-for-30 passing, 214 yards in the air with 93 on the ground, one passing touchdown, a rushing touchdown, and two picks.
The big picture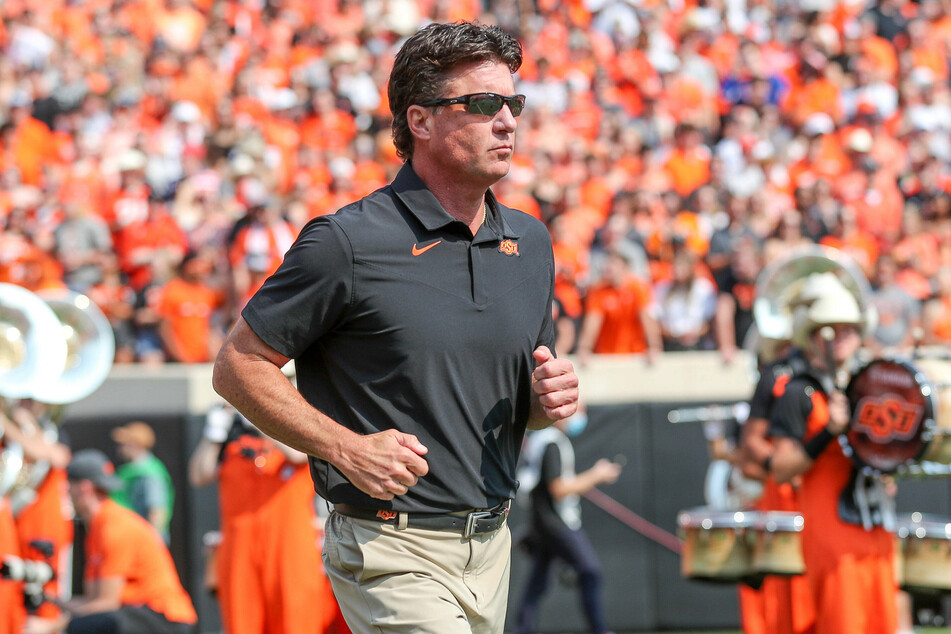 Up next for the Cowboys is the Big 12 championship game against eighth-ranked Baylor, a team that they beat last month.
Regardless of the conference title game, Oklahoma State believes that they deserve a shot at one of the four college football playoff spots, but they'll have to wait until next month to find out whether they've earned one.
On Saturday, the Cowboys will face the Baylor Bears in the Big 12 title game in Arlington while the Sooners have to sit tight until they find out what bowl they'll play in.
Cover photo: IMAGO/ZUMA Wire