NFL's Micah Hyde leads with love for families of Buffalo shooting victims
Buffalo, New York - With his annual charity event, NFL standout Micah Hyde fought to erase hate with love.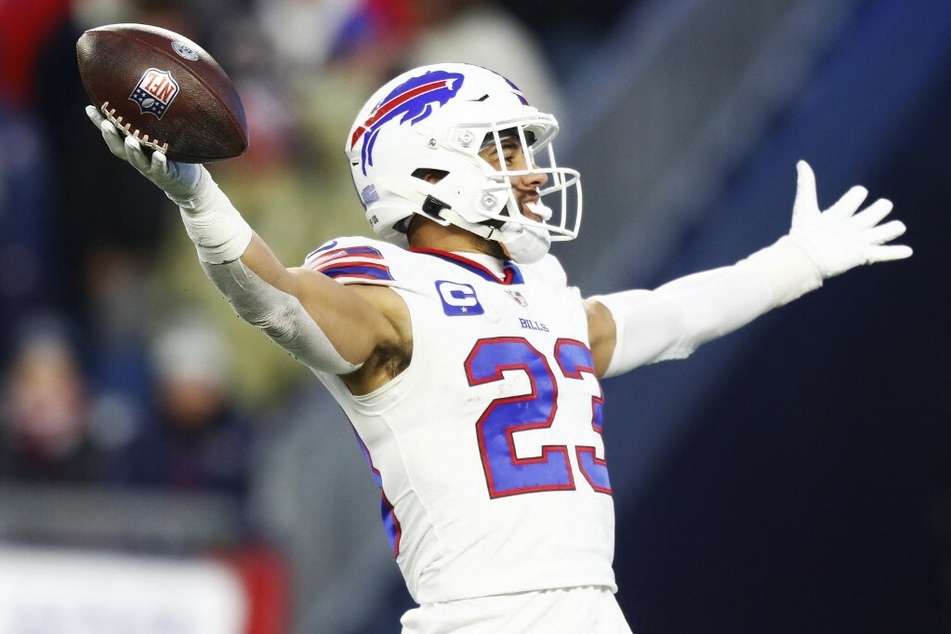 When the Buffalo Bills' Micah Hyde thought about possibly canceling his local charity softball game after the horrific shooting at a Buffalo supermarket, the safety followed his heart and kept things moving forward.
"If we stopped and canceled everything because of hate," Hyde said in an interview, "we wouldn't move forward."
East Buffalo suffered a tragedy on Saturday afternoon as 18-year-old white supremacist Payton Gendron targeted a predominately Black neighborhood and opened fire, killing 10 people and wounding three others. Most of the victims of the hate crime were Black.
"I still can't believe it," Hyde said at his event on Sunday at Sahlen Field in downtown Buffalo. "But when there's hate in the world, you kind of erase it with love, and coming out here today and showing the community love and love to the youth, love to the community, love to the foundation. I guess that's the way to combat it."
With a crowd of more than 10,000 fans filling the ballpark in the benefit for Hyde's I'MagINe For Youth Foundation, the 31-year-old announced that a portion of the funds received will be donated to families of the victims.
Sponsors donated a check for $200,000 to the foundation.
Bills quarterback, Josh Allen stands by Hyde and victims' families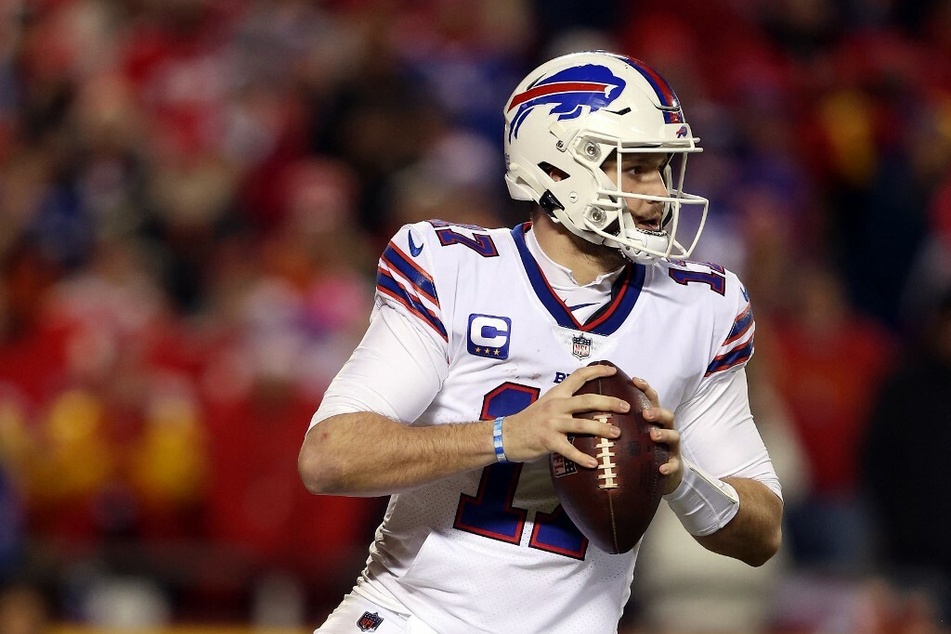 Less than 24 hours after the mass shooting, Bills team members also came together for Hyde's charity softball tournament.
Several players, including Bills quarterback Josh Allen and cornerback Tre'Davious White, arrived straight to the field from the airport to show their support – and participate in a lighthearted game of softball.
"It's still hard to wrap my head around it," Allen said in a video. "I was sick to my stomach all day yesterday. I was flying back from my sister's graduation, and it was just, it's gut-wrenching. ...We'll talk as a team and kind of figure out what we want to do, but there's no doubt that we're going to do something."
Allen defended his reigning title in the event's Home Run Derby, hitting four home run balls in the final round to edge out quarterback Matt Barkley, who hit three, and safety Jordan Poyer, who hit two.
Accepting a big trophy for the win, Allen told fans, "This is a place-holder for when we win in February, baby. Let's go!"
Hyde overjoyed by community support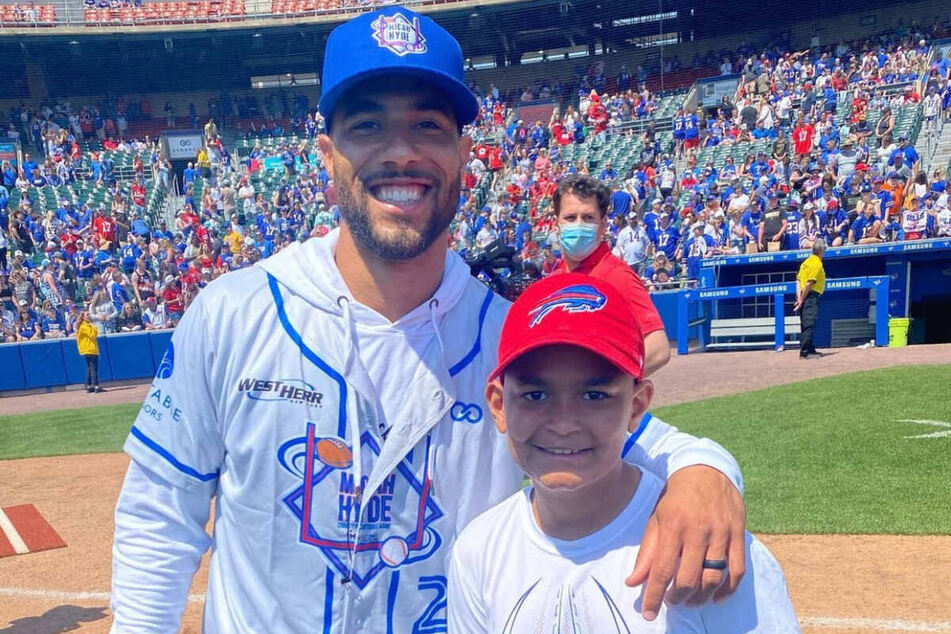 Wowed by the crowd size, Hyde said he never would have imagined his foundation would grow as successful as the numbers the day produced.
"When I came here in 2017, I never would have thought the foundation would get where it's doing something like this," he said.
"I think three years ago, we had our first one and had right around 1,500 people, less than 2,000 for sure. The last couple days they kept us updated on ticket sales, and it went from 8,000 to 9,000, to over 10,000."
The goal of the day was to "spread love" – and Hyde felt exactly that when he looked out into the crowd.
"That's Buffalo. You can go anywhere in this nation, and I don't think you'll find a better community than Buffalo."
"I grew up here, became a man here, had kids here, was married living here. I had my first home here," Hyde said. "This place is home to me, and I cherish this place a lot. To see this, it means a lot to me from the bottom of my heart."
Cover photo: OMAR RAWLINGS / GETTY IMAGES / AFP