Olympics: Felix gets closer to making history while US sprinters just miss podium sweep
Tokyo, Japan - There was more action on Wednesday in track and field for Team USA at the Tokyo Olympic Games, as its most decorated female athlete in the sport stepped closer to history. Also, three American men finished one after another, just not quite as expected.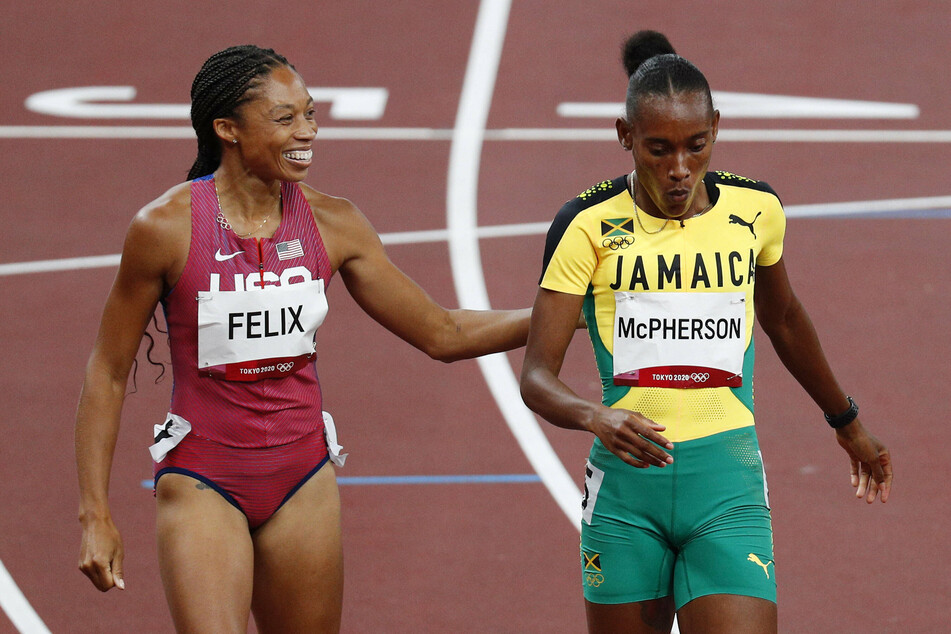 US women's sprinter Allyson Felix (35) was in action again in the 400-meter semifinals on Wednesday.
She was easily able to advance, coming in second with a time of 49.89 seconds to automatically qualify for the upcoming final on Friday.
Felix already has nine Olympic career medals coming into the Tokyo Games, her final Olympic appearance. If she medals this week, she will become the most decorated female track athlete in Olympic history.
She also has the chance to pick up more hardware in two additional events, potentially making her the most decorated US track and field athlete, male or female, and even possibly further tying her as the most decorated athlete in her sport since 1928.
After the 400-meter final, Felix is in the pool for two relay races, the women's and mixed 4x400, that are set to get underway later this week.
A trio of America's best sprinters couldn't catch a determined Canadian with gold on his mind
On the men's side, the 200-meter final saw Team USA taking on Canada for the top slots, with Andre de Grasse grabbing the gold medal for Canada's first win in the race since 1928.
He beat out US sprinters Kenneth Bednarek, Noah Lyles, and Erriyon Knighton, as they finished 2-3-4 behind him, respectively.
De Grasse finished with a winning time of 19.62 seconds to finally win gold, after coming in second several times in previous Olympics – most recently to Usain Bolt during the 2016 Games in Rio.
Kenneth Bednarek clocked in a personal-best 19.68 seconds for silver. Noah Lyles earned bronze at 19.74, and the 17-year-old Knighton just missed the podium with a time of 19.93 seconds.
Cover photo: IMAGO / Xinhua