Olympics: Megan Rapinoe "finagled" media pass to witness Sue Bird's golden farewell
Saitama, Japan – US soccer star Megan Rapinoe got to see her fiancee Sue Bird complete a stellar Olympic career with a fifth basketball gold medal – despite all crowds being banned in Tokyo.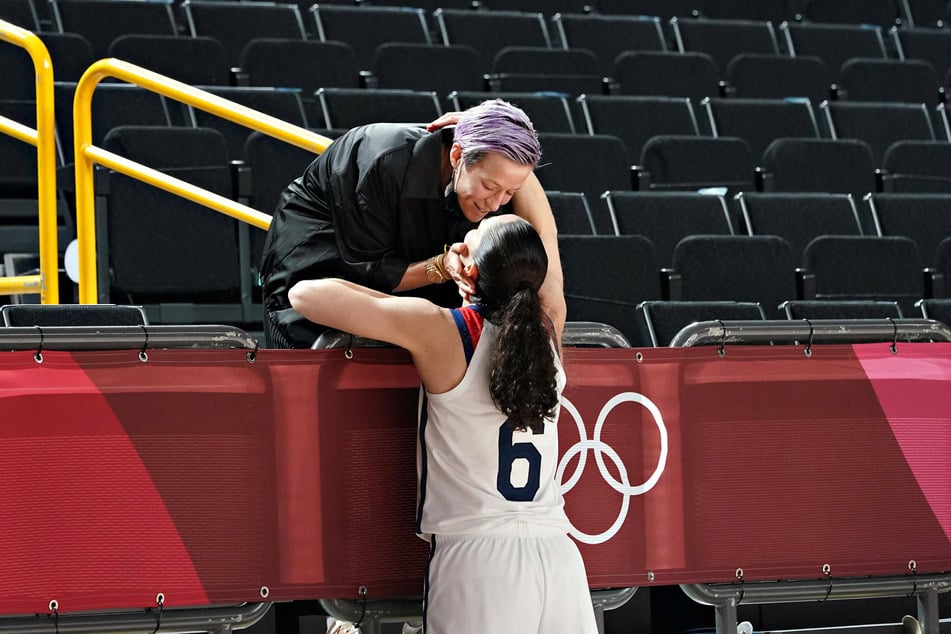 Bird (40) signed off her Games career in the United States' 90-75 win over Japan on Sunday.
At courtside was Rapinoe, who won a bronze on Thursday when she scored twice as the US beat Australia 4-3 in the soccer third-place match.
Rapinoe, who won the Golden Boot and Golden Ball at the 2019 World Cup, first met Bird in the run-up to the 2016 Rio Olympics.
They became a couple later that year and announced their engagement in October 2020.
When the US clinched the basketball gold medal, Bird went to the side of the court and kissed Rapinoe, later revealing how her 36-year-old partner managed to gain access to the Saitama Super Arena.
"I'm very lucky," Bird said. "Obviously when your partner or your fiancee is also in the Olympics you would love to be able to go and support them, be around them, to give any kind of support possible.
"Megan somehow finagled a media credential and got herself in this arena today. We didn't really know it was going to happen until two days ago, it got confirmed. So I do I feel very lucky she was here to witness it, to share it with me."
Spectators have been banned from attending games in Tokyo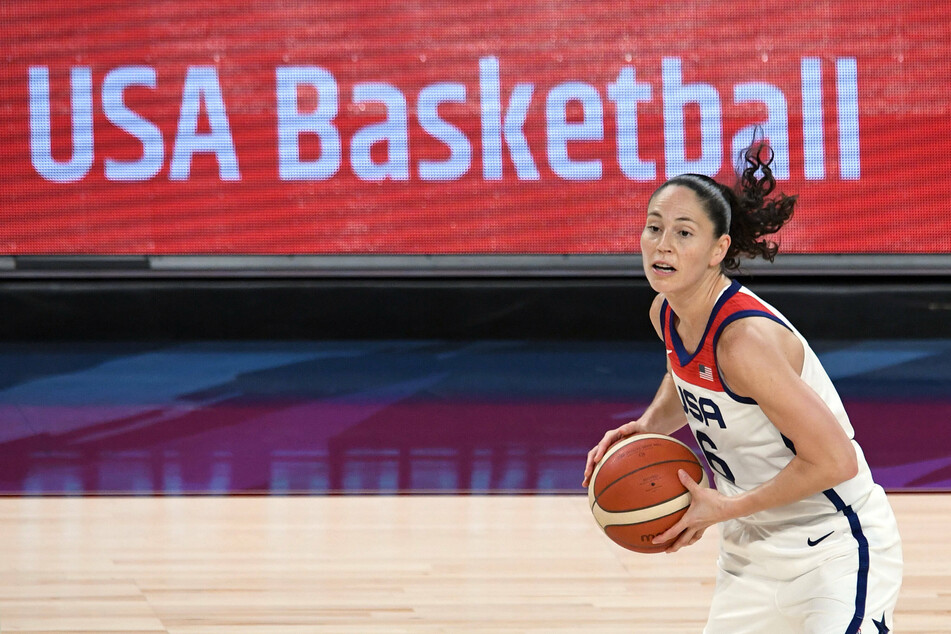 Spectators have been blocked from attending venues at the Olympics due to the Covid-19 pandemic, with families of overseas athletes unable to travel to Japan for the Games, meaning Rapinoe was among the fortunate few to be in the arena.
"I just went over and obviously told her I loved her and told her I was tired," said Bird. "That was pretty much the extent of the conversation, and she told me she was happy and proud of me."
"Of course I'm so proud of her and her team for winning that bronze medal. The Olympics is hard. It's really hard. There's so much pressure involved and so to have both of us medal is something that I know we'll take that memory with us forever."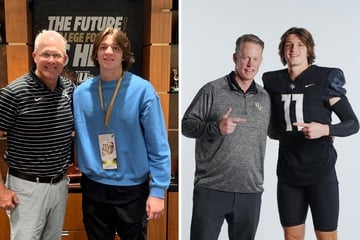 Rapinoe wrote on Instagram: "I am so proud of you @sbird10. As if I could love you any more. Congrats baby!"
Bird has ruled out playing on to Paris 2024, happy to settle for five gold medals, the first of which came in Athens at the 2004 Games.
"It really is hard to wrap your head around it, to grasp what it is," said the Seattle Storm star.
"Twenty years of staying true to the game, making sure you're at the top of your game, so much sacrifice."
"The only thing about getting older, you know all the bad stuff that can happen. We lost in 2006 [to Russia at the World Championship]. We tasted that and that's always been the driver."
"So when we actually have the medal around our necks, it just feels so good. It's a sense of relief in a lot of ways."
Cover photo: IMAGO / UPI Photo