Simone Biles shockingly withdraws as Russia claims first Olympic team gold in 29 years
Tokyo, Japan - Russian gymnasts claimed a first women's Olympic all-around team gold in 29 years on Tuesday at the Tokyo Games while superstar Simone Biles from rivals United States made a shocking withdrawal early in the final.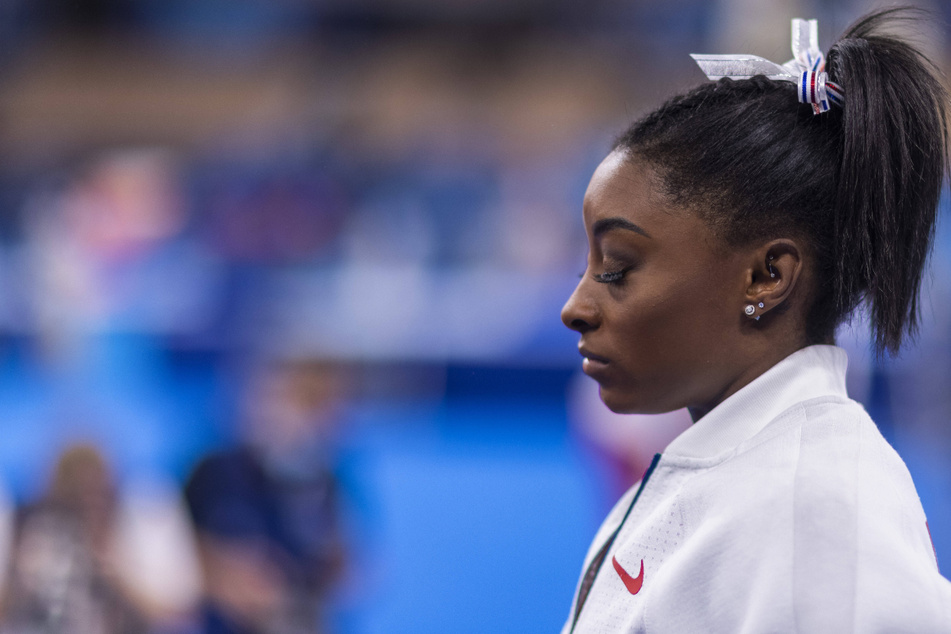 Vladislava Urazova, Viktoriia Listunova, Angelina Melnikova, and alternate Liliia Akhaimova took a surprise gold with 169.258 points after four rotations at Ariake Gymnastics Centre.
The Americans, winners in 2012 and 2016, trailed by more than three points with 166.096, and Great Britain took bronze with a first medal for their gymnastics women in 93 years.
Biles said she had "no injury" and admitted the coronavirus-hit Games and the long build-up have been "stressful as a whole."
"I know I am going to be fine, but I can't risk a medal for the team. You don't usually hear me say things like that because I usually persevere," she said.
"In the five-hour wait before the competition, I was shaking and could barely nap. I have never felt like that before a competition. When I came out it was, no, mental is not there."
She said having a half-day off on Wednesday would be "a good mental rest and we will take it from there."
The 24-time world and Olympic champion Biles withdrew after an erratic performance, by her standard, in the first rotation on the vault.
The 24-year-old left the arena, returning with a heavily strapped foot, as reserve Jordan Chiles took her place for the remaining three rotations.
"Simone Biles has withdrawn from the team final competition due to a medical issue. She will be assessed daily to determine medical clearance for future competitions," USA Gymnastics later tweeted, giving no further details.
Biles is one of the Tokyo Games' biggest stars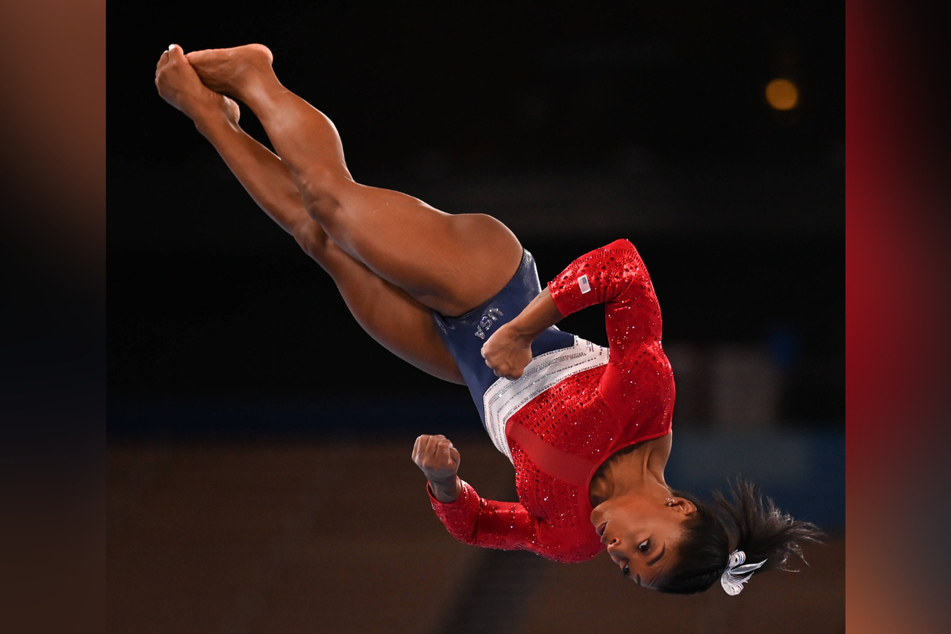 Biles is one of the biggest stars in Tokyo but has not looked as dominant as in the past, and even International Olympic Committee (IOC) president Thomas Bach was seen talking to her after the competition.
Tuesday's withdrawal ended her bid for six golds, but she led the qualifying round for the individual event, set for Thursday, and is also in all four apparatus finals which take place next week.
On Monday, Biles had suggested pressure in a social media post after Sunday's qualifying round.
"It wasn't an easy day or my best but I got through it. I truly do feel like I have the weight of the world on my shoulders at times," she said. "I know I brush it off and make it seem like pressure doesn't affect me but damn sometimes it's hard."
Russian women's team dominated after mistakes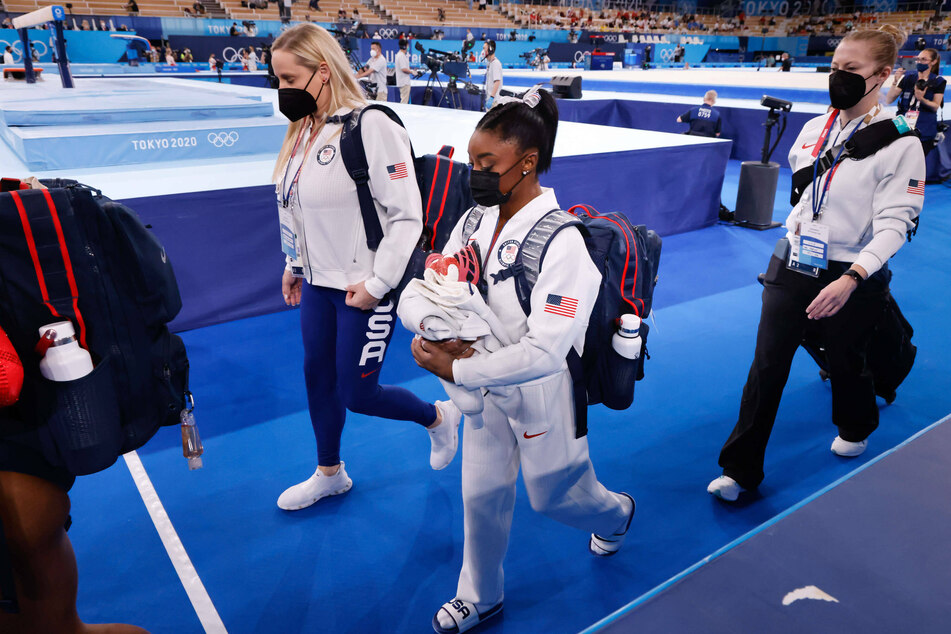 Biles enthusiastically supported her teammates Chiles, Grace McCallum, and Sunisa Lee after her withdrawal in the gold medal battle.
"It's hard to lose the best in the world. We definitely felt more stressed, but I am really proud of how we did. I think we did amazing," McCallum said.
Biles said her teammates should "get a gold medal in fighting. They never gave up."
The favored Americans all but made up a 2.5-point deficit when two Russians fell off the beam in the third rotation.
But two big mistakes from Chiles in the concluding floor exercise settled the duel in favor of the Russians, who had also finished ahead of the Americans in qualifying and emulated the men's team, who also won their team event on Monday.
"We still can't believe it's happening. The impossible is possible now. Of course we are very happy," Melnikova said after clinching victory for her team.
Cover photo: IMAGO / Moritz Müller