Team USA's ready to go for gold at the 2022 Winter Paralympic Games
Beijing, China - Competitions at the 2022 Winter Paralympic Games in Beijing will be underway on Friday, and some remarkable athletes from Team USA have great chances to set themselves apart from the rest of the field.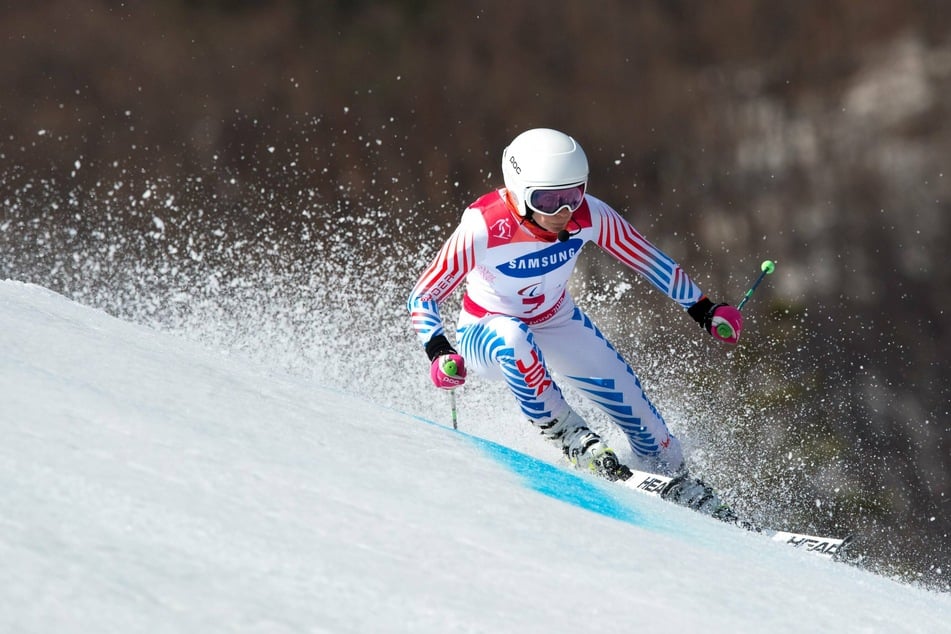 These games will feature events in six sports: alpine skiing, biathlon, cross-country skiing, snowboarding, wheelchair curling, and the always-popular sled hockey.
According to the 2022 winter games' official website, over 650 Para-athletes are expected to compete.
This marks a new record as Beijing becomes the first city in world history to host both summer and winter Paralympic games.
During the last Winter Paralympic Games, Team USA claimed a total of 36 medals with eight of them being bronze, 15 silver, and 13 gold.
American athletes could leave China with an even bigger haul this time around in 78 medal events.
Great chances for success on the slopes with Team USA's shining stars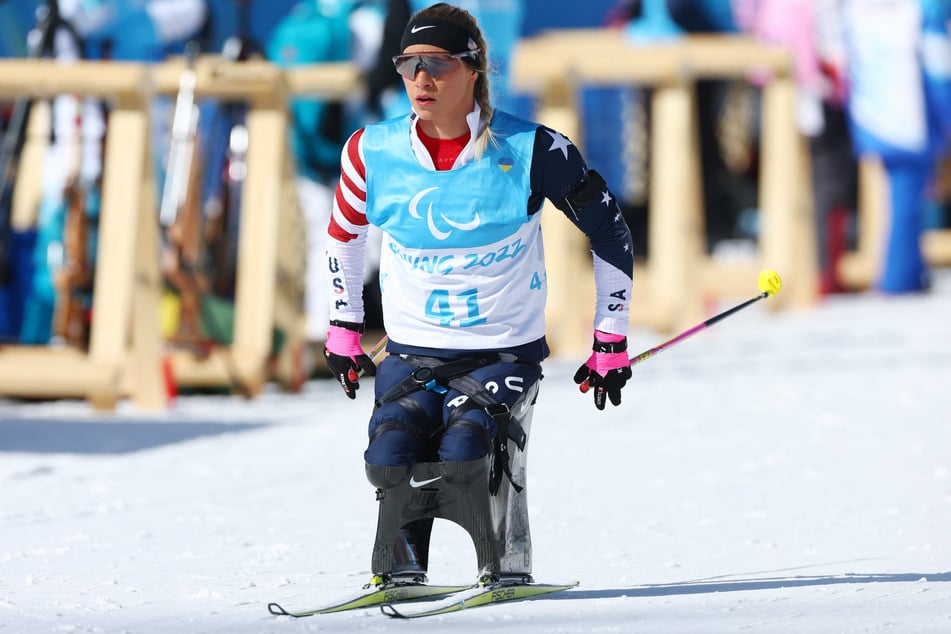 Finding success at both the Summer and Winter Games, 10-time Paralympic medalist Oksana Masters (32) is looking to add more precious metal to her already remarkable collection.
Just recently, she came away from the 2020 Tokyo Games with two gold medals in cycling.
She's expected to medal in both Cross-Country Skiing and Biathlon events in Beijing.
Following Masters in competition is Dani Aravich, another parathlete with Summer Games experience that will be complemented by this month's winter competition.
And on the men's side, US Navy veteran Dan Cnossen, like Masters, will compete in both Cross-Country Skiing and Biathlon events in hopes of adding more medals to his own haul of six he earned during the 2018 PyeongChang Paralympics.
Alpine skiing will also feature some athletes to keep an eye on. Danelle Umstead, at 50 years of age, will compete against other parathletes who are at least half her age.
Also an American Paralympic legend, Umstead will share flag-bearing honors during the opening ceremonies with alpine skier Tyler Carter.
Superb efforts in snowboarding should result in gold for Team USA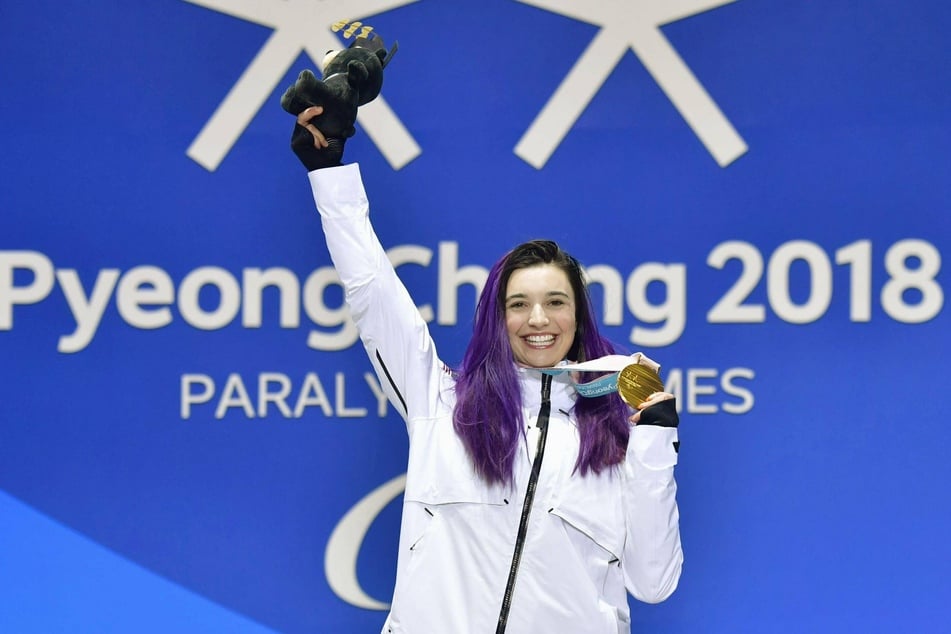 Two-time gold-medal-winning snowboarding star Brenna Huckaby is one of the top names expected to have a big performance on her board in Beijing.
During her breakout performance at the 2018 PyeongChang Games, Huckaby won gold in both Snowboard Cross and Banked Slalom.
Brittani Coury will be in Beijing alongside Huckaby to improve Team USA's medal odds out on the snow. She has previous Paralympic experience, earning the silver medal in PyeongChang.
This time around, "Podium at the 2022 Games" is the biggest item she wishes to cross off of her bucket list, she revealed in a recent interview with NBC Sports.
Also returning to build from previous Paralympic snowboarding experience is Minnesota native Mike Schultz, who won both a gold and a silver medal at the 2018 Games.
The 40-year-old snowboarder is looking to gain more hardware in both the Snowboard Cross and Banked Slalom events.
Americans are looking to shine on the ice in Wheelchair Curling and Sled Hockey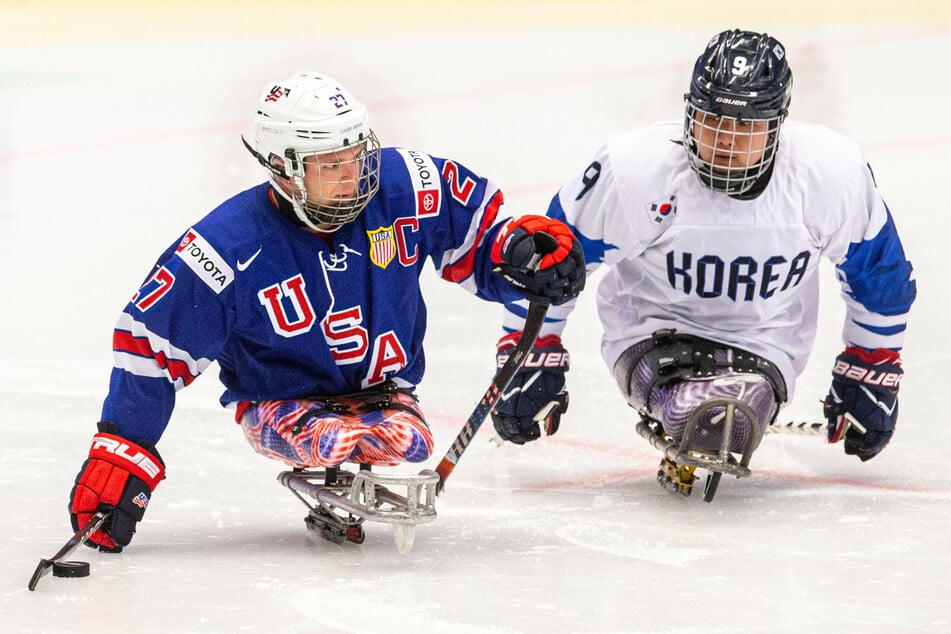 Steve Emt is the only returning member of the US Wheelchair Curling Team who participated in the 2018 Winter Games. Despite finishing in last place in PyeongChang, Emt believes this squad is very capable of coming home with a medal.
In a recent interview with TeamUSA.org, Emt explained, "We didn't deserve to win, and it's different now with this team. We expect to win now. I'm telling everyone to enjoy themselves, but we're going over there to win."
He'll be joined by Pam Wilson, who's making her Paralympic debut in Beijing at the age of 66 after competing in the sport since 2010.
"I'm going to be the old lady on the team, and I'm actually quite proud of that," Wilson proclaimed to TeamUSA.org. "I like being able to go out and throw 10,000 rocks. It's a community sport, and there's a real sense of family with it."
And on a rink of a different kind, Team USA hopes to continue their dominance in the Winter Games' most popular event, sled hockey.
The US men's team is looking for an unprecedented fourth-straight gold on the ice led by captain defenseman Josh Pauls, who is the only team member who played on the first gold-medal-winning team in 2010.
While they do indeed have a huge target on their backs, Team USA expects to easily take care of the field with 11 total players returning from the 2018 PyeongChang team.

The 2022 Beijing Paralympic Games begins with the opening ceremonies on Friday, March 4, 2022.
Cover photo: IMAGO/SNA