Savannah Bananas are doubling down on Banana Ball in a major way
Savannah, Georgia - The Savannah Bananas are taking its self-started evolution of baseball to new heights by ditching the Coastal Plain League to double down on Banana Ball, and TAG24 spoke with the team president Jared Orton to find out why.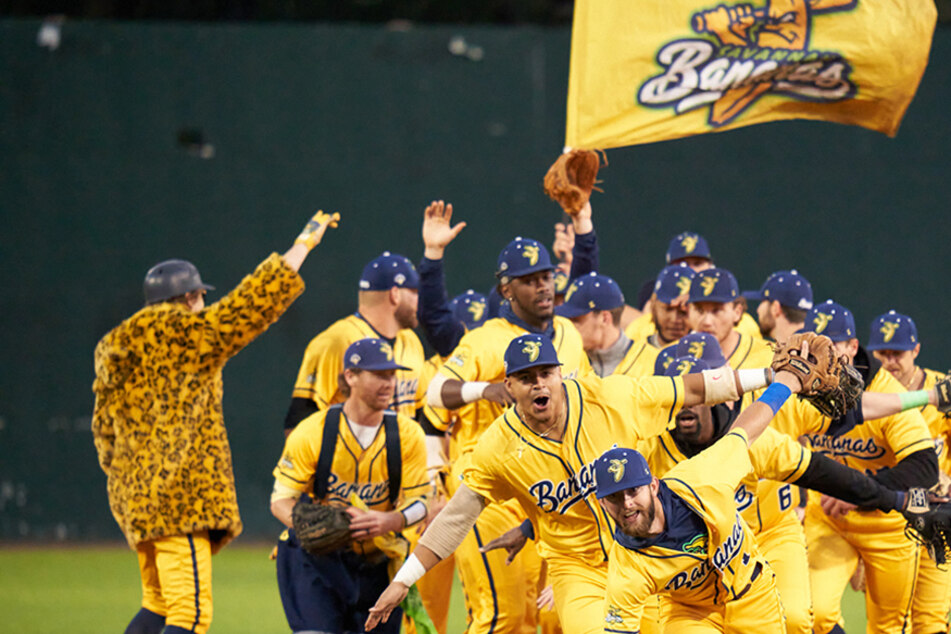 Nearly one week after Bananaland, a docuseries on the game-changing ways of the Savannah Bananas, premiered on ESPN+, the organization announced it would be leaving the Coastal Plain League behind after the 2022 season to focus solely on their own version of baseball dubbed Banana Ball.
In the email announcement, the team noted: "We found out that Banana Ball was what fans across the country wanted, and we're determined to bring it to fans everywhere. The future of the Savannah Bananas is Banana Ball. This is the next chapter."
Moving away from the CPL, which is a summer league that college ball players can join to keep their game in top-tier form, was not a decision made lightly or swiftly, according to team president Jared Orton.
"It's something we've been considering for a few years now," Orton told TAG24. "I remember back in 2018 [and] 2019, it was like, 'Hey, could we ever do something bigger? Could we ever do something that allows us to not be just stuck in a 10-week season during the summer, when we have to play these games only in Savannah, only during this time?'"
Through extensive research on independent leagues and different team models, watching how the 2021 and 2022 Banana Ball road games played out, and feeling the confusion amongst fans regarding the difference between CPL play and Banana Ball, the organization reached a positive breaking point.
"We realized in that moment, if everyone wants this thing of Banana Ball, we either have to go all in on it and do the whole thing, or we need to really rethink how we do both," Orton said. "Then we got to this point where we were like, 'OK, this is it. we need to go all in on Banana Ball, and it's gonna give us tremendous freedom to really control our own destiny.'"
Going all in on Banana Ball not only benefits the fans, but also the players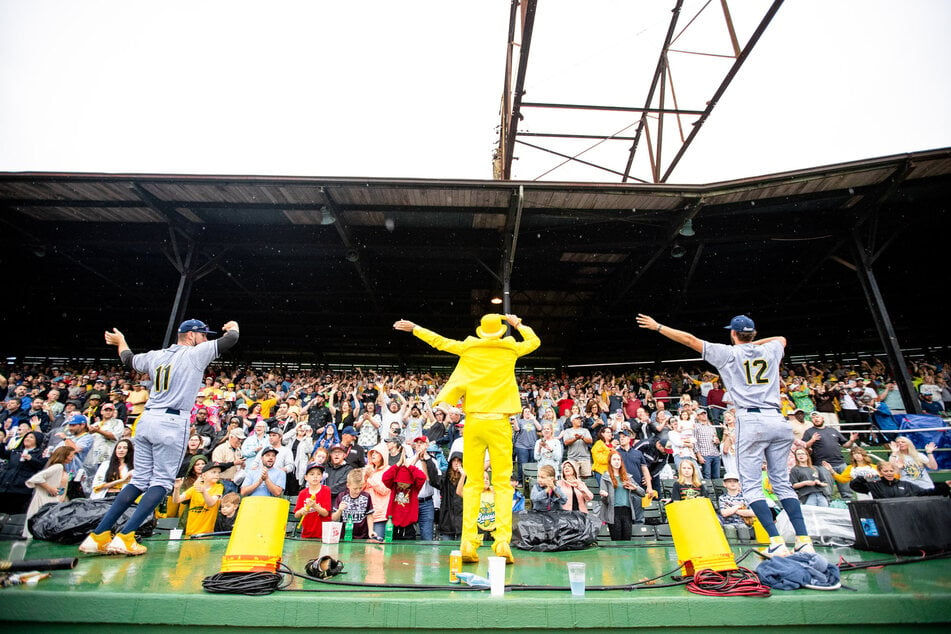 With the team announcing CPL play will be tossed out the window at the conclusion of the 2022 season, it begged the question: will the Savannah Bananas still provide a summer league home to college baseball players looking to fine tune their skills over the break?
According to Orton, such logistics are still being sorted with college coaches and compliance directors regarding the possibility of having players join the Savannah Bananas during their summer Banana Ball tour.
But despite some transitional unknowns, Orton stressed that the shift to solely Banana Ball will be exciting not just for fans, but both past and current players, as well.
"We've had seven years of Savannah Bananas as the college summer team. This now gives us the chance to bring those guys back, and the fan favorites from two years ago, three years ago, or four years ago. This person gets to come back and play with us full-time," Orton stated, adding that the shift to Banana Ball will also give juniors and seniors in college another career option.
"Maybe they get drafted way late in the major league draft, and they don't wanna go through all that. Hey, come to Savannah, play with us, go on tour, play in front of the biggest crowds and come be a part of our coaching staff, come learn from our coaching staff. Let's do it this way instead of maybe going and joining the minor league."
As for the 2023 Banana Ball season sans the existence of CPL play, Orton told TAG24 that while "ideas are being worked on," the team is hoping to kick things off in late February in Savannah, and end the season in mid-September.
The Savannah Bananas react to major Bananaland feedback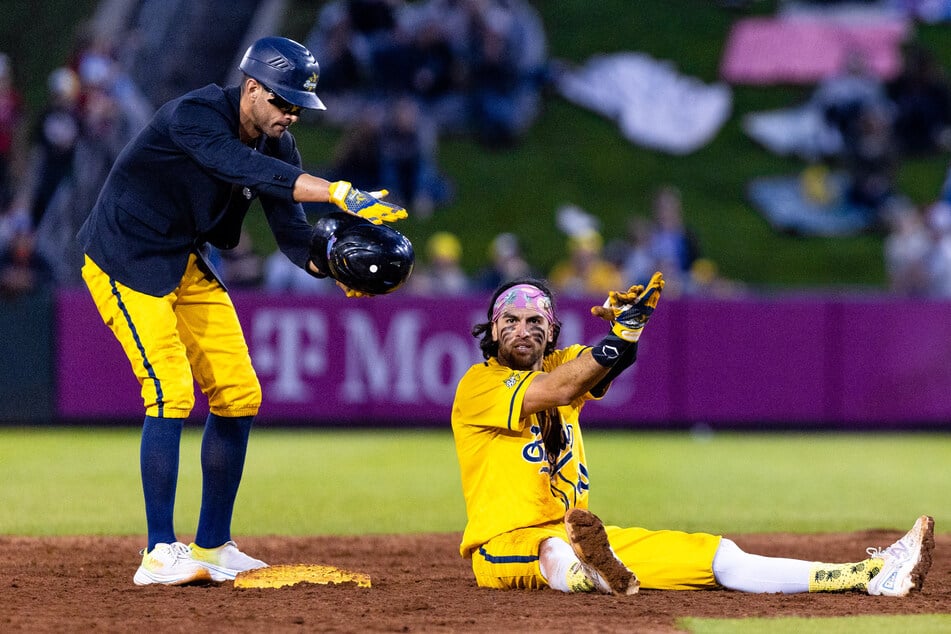 One can't talk about Banana Ball without mentioning ESPN+'s new docuseries, Bananaland. Orton noted that while the response has been mostly positive after the first episode dropped on August 19, one person's praise stood out over others: Mark Cuban's.
"Last night was really crazy [when] Mark Cuban started tweeting about it," Orton said. "He hates baseball like actively hates baseball, and was like, 'This is the only baseball I would ever invest in,' and like, 'This could take over MLB.'"
Orton continued, "That was a weird thing to see last night, like, 'OK this is kind of cool.' We were certainly prepared for people to be like, 'This is the worst thing that's ever happened.'"
Clearly, the Savannah Bananas "fans first" mission is paying off, and we certainly can't wait to see what boundaries the team breaks next.
Cover photo: Courtesy of the Savannah Bananas