Champions League: Benzema does it again with a hat-trick that rocks Chelsea
London, UK - Another Champions League night, another sensational hat-trick for Karim Benzema, as Real Madrid stunned Chelsea with a 3-1 win on the road.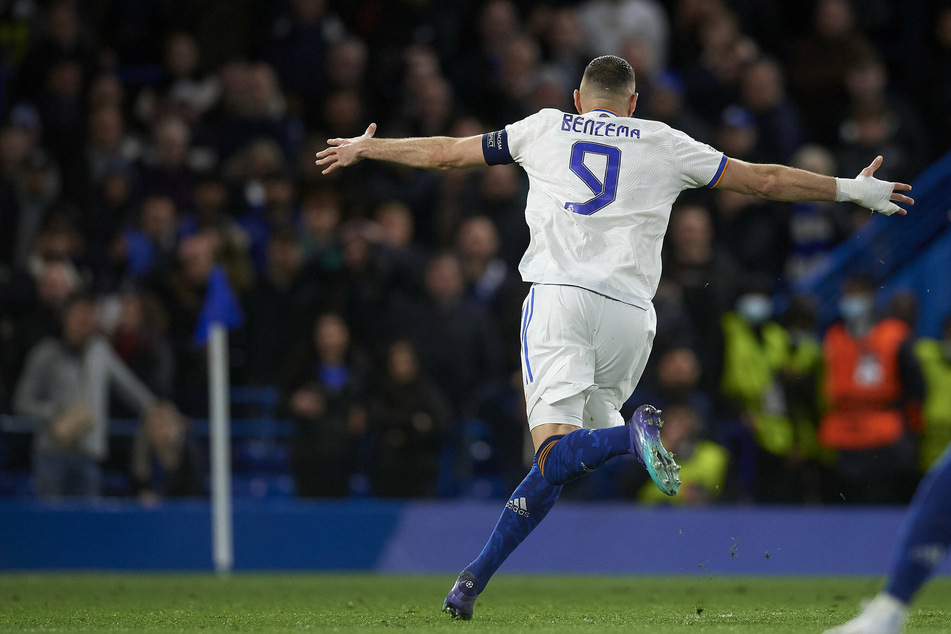 The contrast between what happened at the Stamford Bridge just over 11 months ago and tonight's insanity could not have been greater. Last May, Chelsea toyed with an anodyne Madrid on its way to a 2-0 score and a Champions League final that it would also win.
But in this rematch, there was no place for carefully laid tactical plans – at least not where Thomas Tuchel's side was concerned.
Within 10 minutes, Madrid had smacked the crossbar through Vinicius Jr., the Brazilian's first act in a story of torment for Andreas Christensen. His second act was more damaging, as he raced in behind a bamboozled Christensen to float the perfect cross into the box. Arriving to plant a header in the top corner was, of course, the man who had started the move to begin with: the utterly unstoppable Karim Benzema.
And he was only getting warmed up. Three minutes later, he was punishing Chelsea again with another header, this time in the opposite corner, after Luka Modrić enjoyed the freedom of the park to measure his assist down to the last inch.
The hosts were all black and blue at this point, but they dragged themselves back in the game with a rare moment of composure and quality. It was fitting that Kai Havertz continued the festival of headers, scoring from a Jorginho cross five minutes before halftime.
The break was supposed to give Tuchel a chance to reintroduce some measure of sanity to his team's unhinged display. Instead, Chelsea came out of the locker rooms as immediately produced a moment of almost baffling incompetence.
Virtually straight after kick off, goalkeeper Edouard Mendy came out of his box to collect a ball lumped aimlessly away by Madrid. With only Benzema pressing, Mendy then suddenly forgot how to kick. His failed attempt at a basic pass let Benzema steal in for the interception and the French striker scored into an empty net for his second successive Champions League hat-trick.
Chelsea huffed and puffed after that, but the damage had already been done. Madrid goalkeeper Thibaut Courtois, booed non-stop in the stadium where he was once cheered, answered the hate-fest with brilliant saves from shots by Cesar Azpilicueta and Reece James.
The lineups
The player spotlight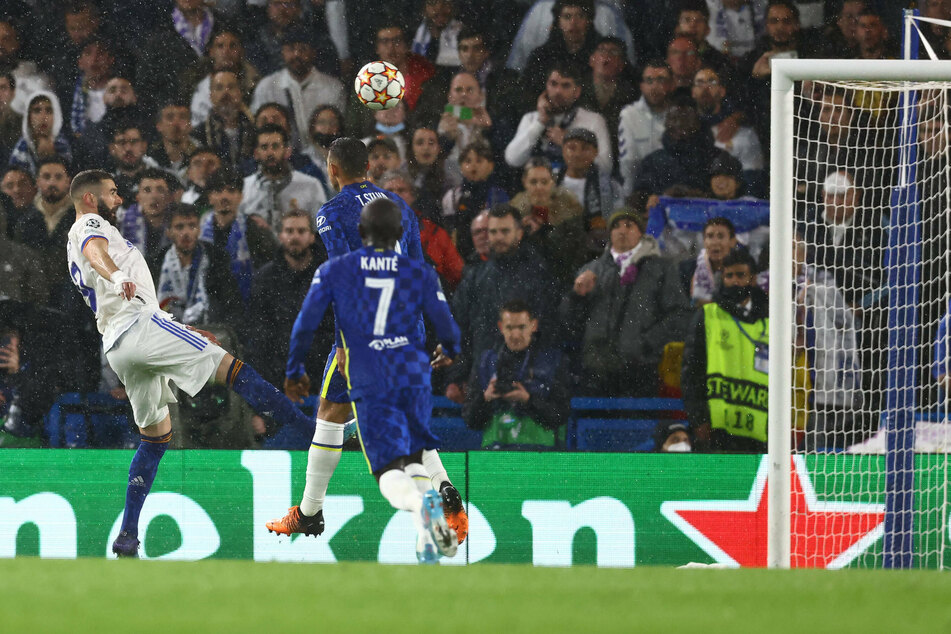 May you age into your thirties like Karim Benzema – that seems like it should be a thing. Almost every game, there's a new epic feat to talk about, produced by a player who is now cramming entire careers' worth of memories into mere weeks.
Top scorer in La Liga and the main reason Real Madrid are heading to another title? Benzema. A surreal hat-trick against PSG to revive a seemingly dead last 16 tie? Still him. Another one against Chelsea, who had never lost against Madrid or conceded more than one goal in this competition under Tuchel? You know it.
Benzema's two headers in the first half were things of beauty, controlled with his forehead as if it were his cultured right foot. But his third goal was in a way even more impressive. It showed his relentless willingness to run, to press, to chase every cause, no matter how improbable.
That's something any 34-year-old can aspire to.
The big picture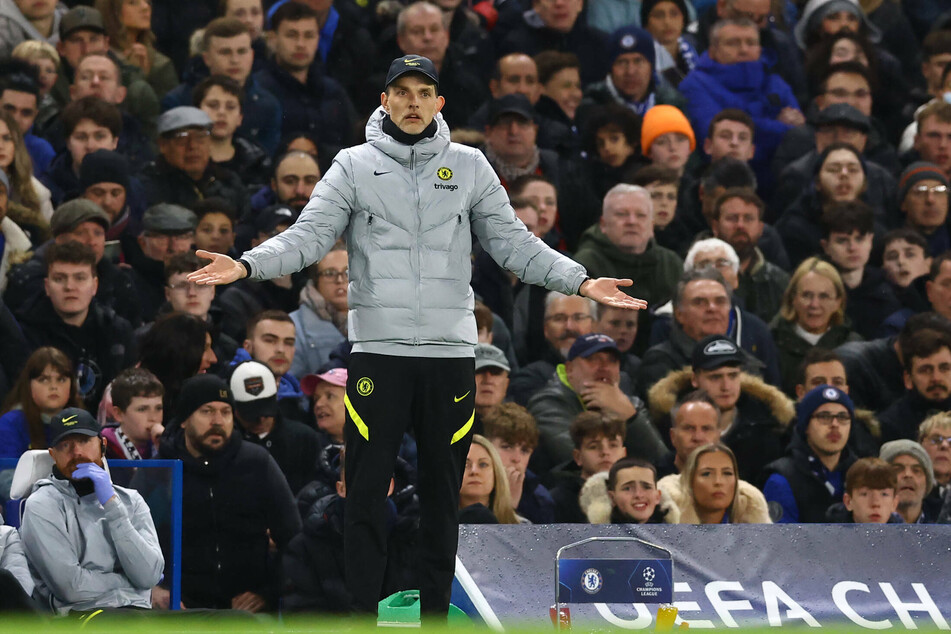 There's nothing surprising about Real Madrid putting on a show in the Champions League. It's what this club does, what it's built on. Last season's meek elimination against Chelsea probably provided an extra bit of motivation, as if it were needed.
Head coach Carlo Ancelotti deserves a shout, especially as Madrid's head honchos are reportedly thinking about yet again tossing him aside for a more fashionable name. The Italian only flew into London today, after a last-minute negative Covid test, and presided over another huge night.
What's more surprising is Chelsea's second consecutive implosion at home in the space of four days. There were moments in the first half that resembled Saturday's shocking 4-1 defeat to Brentford in the Premier League and Thomas Tuchel now has a serious problem on his hands.
He'll get a shot at solving it next Tuesday in the return leg, but it'll have to be one heck of a turnaround from here.
Cover photo: IMAGO / NurPhoto