Messi has landed! Inter Miami fans gather to welcome soccer legend to Florida
Fort Lauderdale, Florida - Soccer superstar Lionel Messi landed in Florida on Tuesday ahead of putting the final touches on his bombshell MSL move to Inter Miami!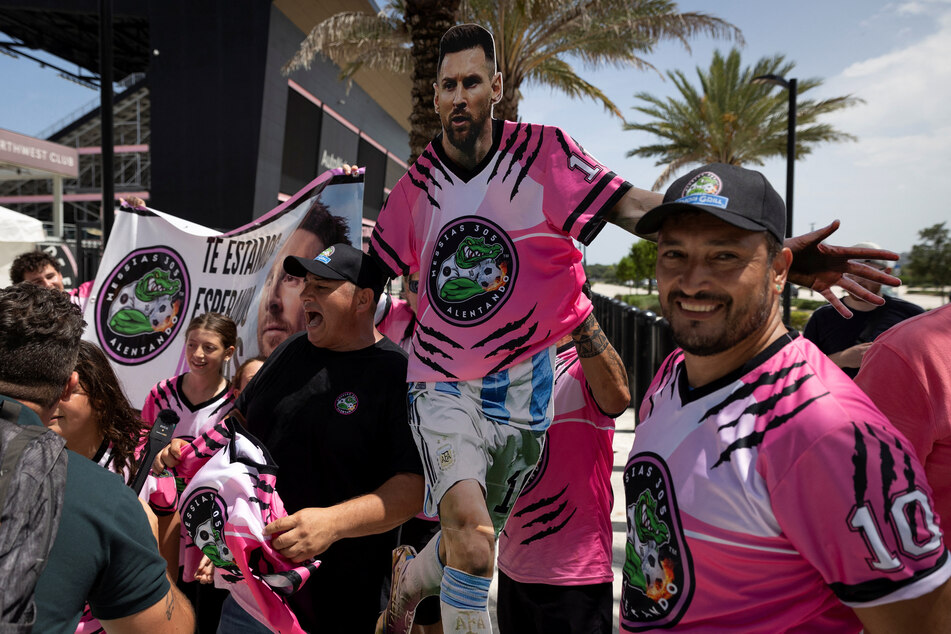 Footage showed Messi, with members of his family, walking off a private jet at a small, executive airport adjacent to Inter Miami's stadium in Fort Lauderdale.

The World Cup winner is expected to put pen to paper on a two and a half year deal, reported to be worth $60 million a year, before being presented to fans at a stadium event on Sunday.
"We are happy with the decision we made. Prepared and eager to face the new challenge, the new change," Messi said in an interview with an Argentine TV show, Llave a la eternidad, released on Tuesday.
"My mentality and my head are not going to change and I am going to try, wherever I have to be, to give my best for myself and my new club and continue to perform at the highest level," he added.
Messi-mania takes over the MLS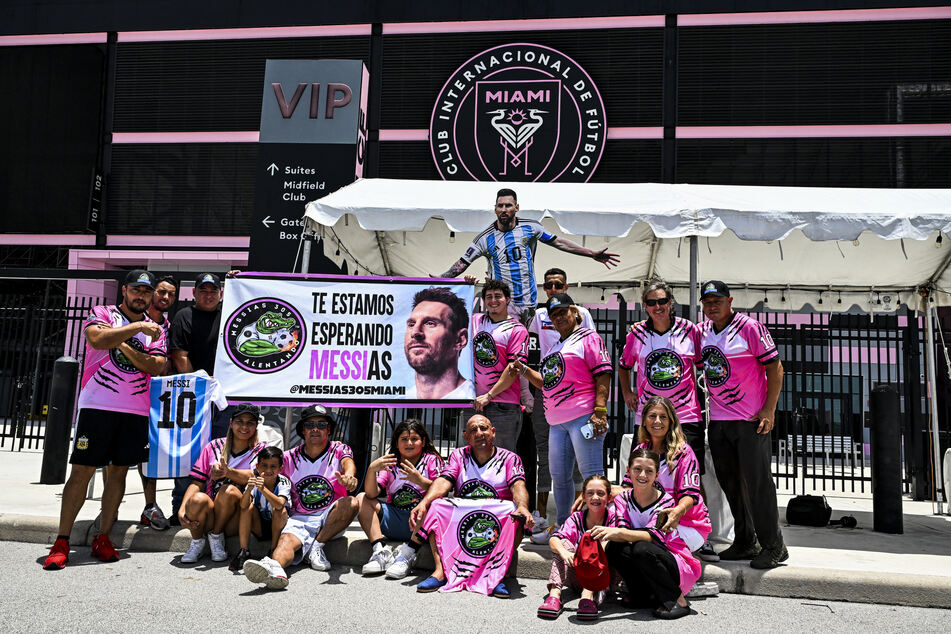 Messi is the biggest name to ever move to MLS and the greatest player to head to the US since Brazilian great Pele signed for the New York Cosmos in 1975.
MLS hope that Messi will massively increase the profile of the league and boost subscriptions to their streaming broadcast deal with Apple TV. Ticket prices for games likely to involve Messi have already skyrocketed.
Fans had begun to gather at the club's DRV PNK stadium early in the morning ahead of his expected arrival.
One of the supporters, Julio Iglesias, 42 said he founded the "Messias 305" fan group when he learned the Argentine star was coming to Miami. He didn't previously watch MLS games but said he now won't miss any Miami matches.
"For us, Messi coming means everything, wherever he goes there is always incredible happiness," he said, while standing by a banner that read "We are waiting for you Messias".
Is the US on the brink of another soccer revolution?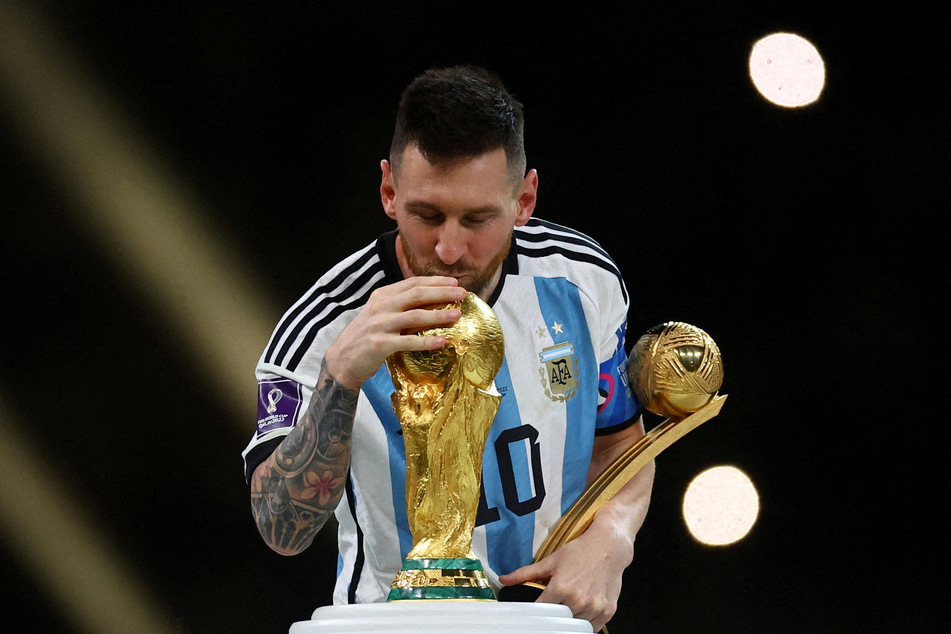 Messi's arrival will also add to the momentum around the sport ahead of the 2026 World Cup, which will be hosted by the United States along with Canada and Mexico.

He is expected to be joined at the club by former Barcelona team-mate Spanish midfielder Sergio Busquets, while ex-Argentina and Barcelona coach Gerardo "Tata" Martino recently took over as coach.
Miami owner Jorge Mas has suggested Messi and Busquets could be part of "three to five" new signings for the South Florida club in the current transfer window.
Another former Barça player, Spanish full-back Jordi Alba, has also been strongly linked with a move to the team, which is co-owned by former England and Manchester United star David Beckham.
Messi is expected to make his debut for his new club in the July 21 Leagues Cup match against Mexican club Cruz Azul.
Miami are currently bottom of MLS's Eastern Conference with just five wins from 21 games and are ranked 28th out of the 29 teams in the league.
Cover photo: Chandan Khanna / AFP