USWNT coach Vlatko Andonovski quits after World Cup failure
New York, New York - USWNT coach Vlatko Andonovski has resigned following the team's poor showing in the World Cup in Australia and New Zealand.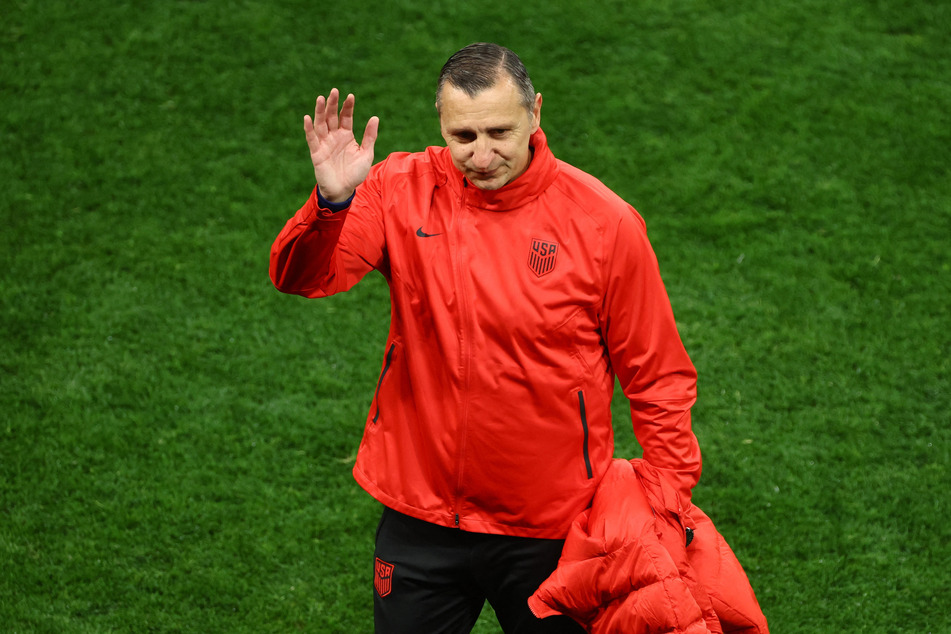 An inside source told AFP that Andonovski had handed in his resignation after he and the federation agreed to a mutual parting of ways after an extremely disappointing performance at the tournament.
The 46-year-old later on Thursday confirmed the news in a statement, saying: "It's been the honor of my life to coach the talented, hard-working players of the USWNT for the past four years."
"I'm very optimistic for the future of this program, especially considering all the young players that got opportunities over the past few years who will no doubt be leaders and impact players moving forward."
"While we are all disappointed by the outcome at this year's World Cup, I am immensely proud of the progress this team has made," he added.
The reigning champions were knocked out in the last 16 by Sweden after a penalty shootout, the earliest they have ever departed from a World Cup.
Andonovski, an American who was born in North Macedonia, took over the team in October 2019 having made his name in the NWSL.
He is likely to have opportunities to return to the club game and could also be tempted to move abroad.
USWNT at a crossroads after World Cup disappointment
Under Andonovski the US won a bronze medal in the Tokyo Olympics after losing to eventual champions Canada in the semi-finals.
The Athletic reported that assistant coach Twila Kilgore is expected to take over as interim head coach.
The next coach is likely to lead a change of generation with 38-year-old Megan Rapinoe retiring and 34-year-old Alex Morgan and 35-year-old Kelly O'Hara entering the final stages of their international careers.
While there is plenty of young talent expected to be ready for the 2027 World Cup, the immediate task will be to get the team in shape for the Paris Olympics next year.
Cover photo: REUTERS