Tom Brady-inspired Buccaneers crush Chiefs to win Super Bowl LV
Tampa, Florida - The Tampa Bay Buccaneers strode to a crushing 31-9 defeat over the Kansas City Chiefs at the Super Bowl on Sunday, as quarterback Tom Brady's stellar performance was backed by a dominant defensive performance.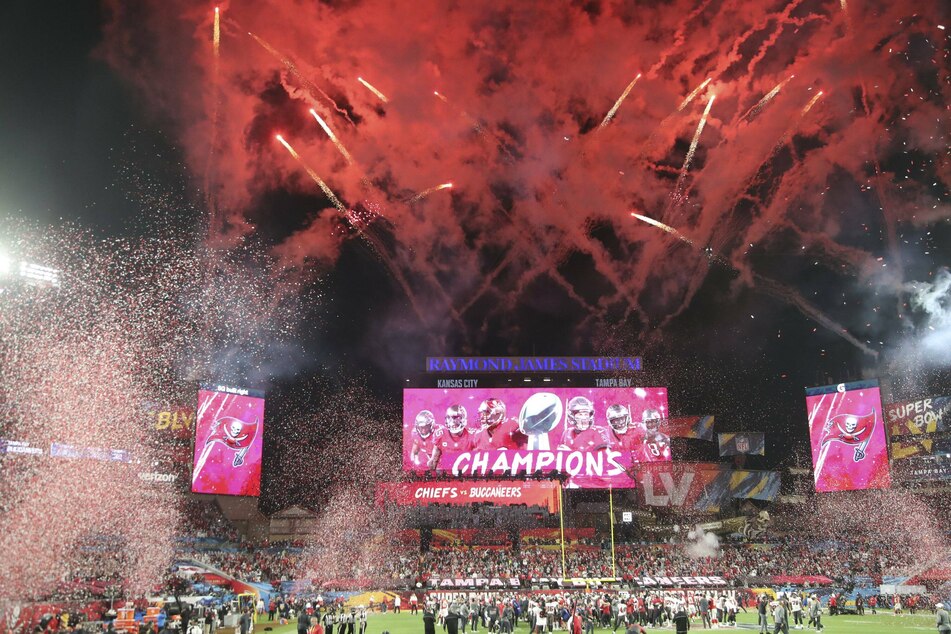 The 43-year-old Brady is now breaking his own records with seven Super Bowl wins, the most ever for a quarterback, and as the oldest quarterback to ever win the marquee championship.

"The team had a lot of confidence. We came together at the right time," Brady said following the game, adding that he plans to continue playing. "We're coming back."
The Buccaneers defense crushed Kansas City, overwhelming the Chiefs' offensive line and sending their star quarterback, 25-year-old Patrick Mahomes, scrambling into wild last-ditch efforts to find a receiver.
"We played not very good football, but we battled," Mahomes said following the game. "We just didn't execute, especially on third down in the red zone."
Mahomes, who was dealing with a foot injury, had one of his worst career games. Meanwhile, the Chiefs defense nabbed a seemingly endless series of holding, pass interference and other penalties, handing the Buccaneers a series of key first downs.
The Buccaneers led Kansas City 21-6 at the half as Brady capitalized on the Chiefs' multiple penalties.
Brady comes out on top in battle of the quarterbacks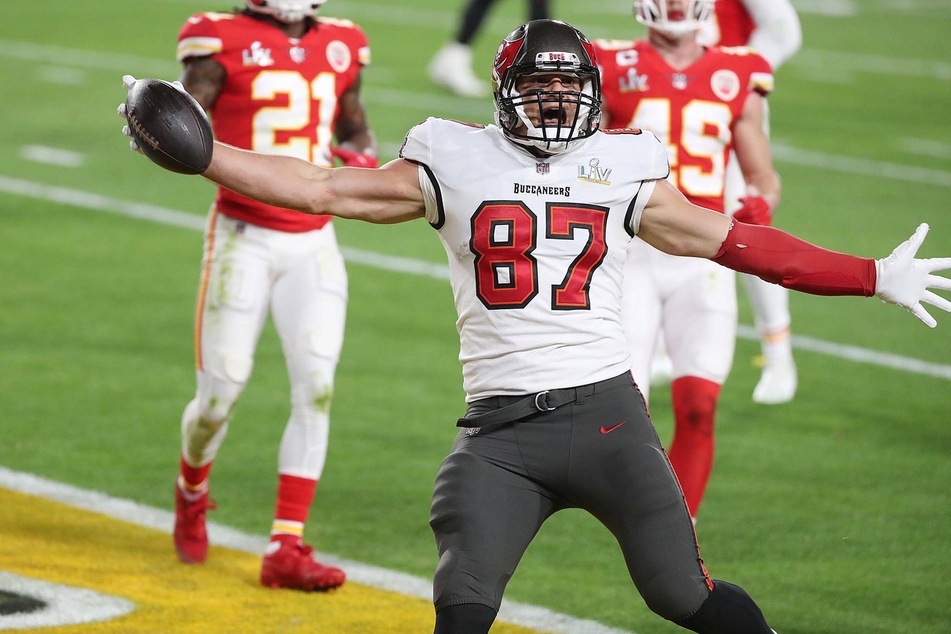 The Super Bowl is a resounding comeback for the Buccaneers, who struggled in the first half of the season but found their stride later on as Brady adapted to a new team after 20 years with the New England Patriots.
Sunday's win saw Brady repeatedly look to his favorite receiver tight end Rob Gronkowski, who also migrated from the Patriots.
Brady and Gronkowski typified a team that prioritized experience over youth. The Buccaneers' head coach Bruce Arians is now the oldest coach to win the championship at 68 years old.
The Chiefs and Buccaneers matchup saw a face off between two of the greatest quarterbacks to ever play the game. While Brady solidified his hall-of-fame quality career, Mahomes suffered a bruising defeat after he became youngest quarterback to win a Super Bowl last year.
This Super Bowl also featured a number of firsts. It was the first-ever clash between quarterbacks that won each of the previous two Super Bowls.
This was also the first Super Bowl played as a home game, with the Chiefs and Buccaneers playing at the Raymond James Stadium in Tampa Bay.
Referee Sarah Thomas became the first woman to officiate in the marquee event.
Due to the coronavirus pandemic only 22,000 fans – around one-third of the stadium's capacity - attended the game.
Country music star Eric Church and soul singer Jazmine Sullivan performed the anthem of the United States and the traditional halftime show was headlined by alternative R&B singer The Weeknd.
Cover photo: IMAGO / ZUMA Wire