Tulane's coaching staff and announcers flip out over wild OT win
Houston, Texas - Tulane University's football team pulled off a thrilling upset with its third-string QB in an overtime victory against the University of Houston, and the Green Wave's coaching staff and announcers understandably lost it.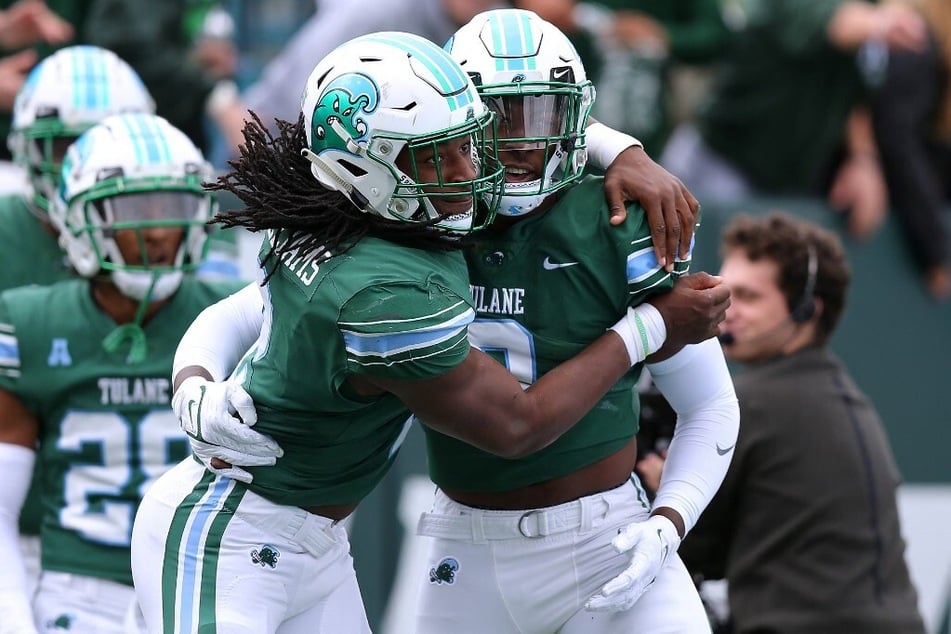 After Tulane's starting quarterback Michael Pratt was out of action on Friday night due to an undisclosed injury and the Green Wave's backup Justin Ibieta exited the game with an injury himself, third-stringer Kai Horton was thrust into action.
Horton, who entered the game having thrown just one pass this season, forced the game into overtime after leading a 75-yard, 11-play drive that finished with a three-yard touchdown pass to receiver Tyrick James, tying the game 21-21 with 39 seconds remaining on the clock.
In overtime, the inexperienced passer took control.
Down by three points after Cougars' Bubba Baxa kicked a 36-yard field goal for the lead, Horton was poised under pressure. He led his offense to the end zone with 10 seconds left during a second and five, and successfully connected with running back Tyjae Spears at the corner of the end zone for the walk-off win.
Following the running backs surprising catch, the stadium – particularly Green Wave announcer Corey Gloor and Tulane's sports information director Jason Corriher – went wild.
The Green Wave football team celebrates the wild win
"It's caught! It's caught!" Gloor screams. "Tulane has won it!" While Gloor was living in utter amazement at what just happened, Tulane's SID was spotted jumping for joy near the end zone as the rest of Tulane's coaching staff and a slew of players swarmed the field to pile on top of Spears in celebration.
Tulane's QB Kai Horton finished the biggest game of his career to date, with 11 of 21 passes for 132 yards and three touchdowns.
The Green Wave (4-1, 1-0 AAC) will return home on October 8 to host East Carolina at 3:30 PM local time at Yulman Stadium.
Cover photo: JONATHAN BACHMAN / GETTY IMAGES NORTH AMERICA / GETTY IMAGES VIA AFP