UFC 264: Injury costs McGregor a rematch win against old foe Poirier in the Main Event
Las Vegas, Nevada - The second rematch between lightweights Conor McGregor and Dustin Poirier ended quicker than anyone thought and with a different kind of victory that Poirier was perhaps hoping for.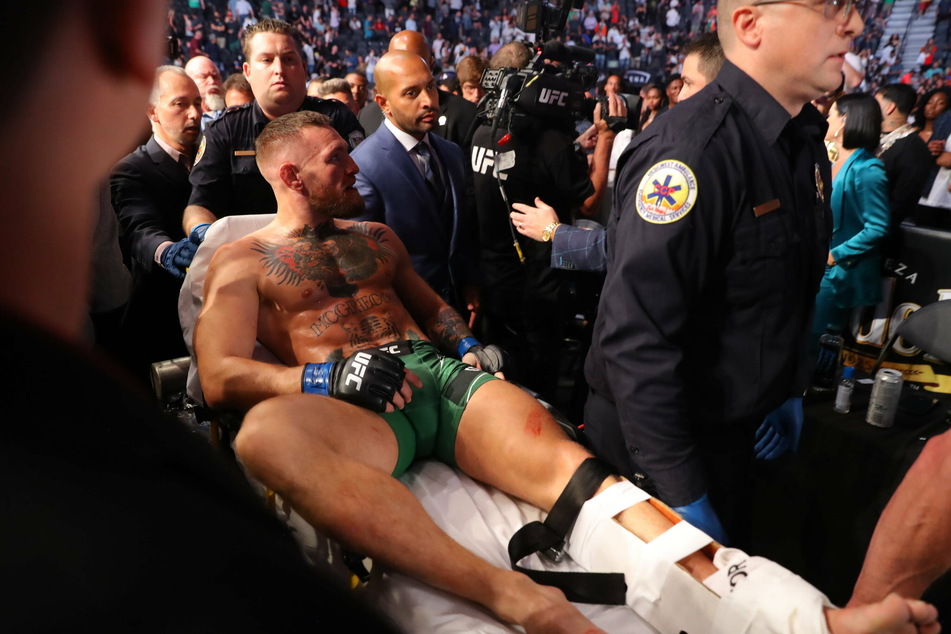 An unfortunate ankle injury in the first round cost McGregor (32) this third fight against Poirier. It was a doctor stoppage that halted all the action, officially. The Irish fighter landed awkwardly on his left foot, trying to reload from throwing a left punch that missed Poirier.
This match wasn't missing the physical fireworks that fans were expecting, though. Conor was connecting on all nine of his kicks to his opponent. While Poirier was making most of his time during the first round sending strikes to McGregor's head, 33 times to be exact. The most impactful combination of strikes happened in the closing seconds of the first round that forced McGregor to try a counter that ended with his left leg sustaining the unlucky injury.
Poirier jumped on his opponent with more punches as the bell rang to end the round, with referee Herb Dean calling the bout soon after.
McGregor is still the biggest attraction in UFC, but the way this fight ended could quickly bring about talks for yet another fight between these two. However, the Irishman has only fought three times since 2016, winning just once. With this bout in the bag for Poirier, that's now three straight for him, and he's now in line to fight for the UFC lightweight title against champion Charles Oliveira.
Dustin Poirier is now 27-6-0, while Conor McGregor falls to 22-6-0.

Cover photo: IMAGO / Inpho Photography