UFC star Jorge Masvidal arrested after getting back at Colby Covington outside the octagon
Miami Beach, Florida - UFC star Jorge Masvidal found himself in a Miami Beach holding cell after throwing hands with an old rival outside a Miami Beach-area restaurant.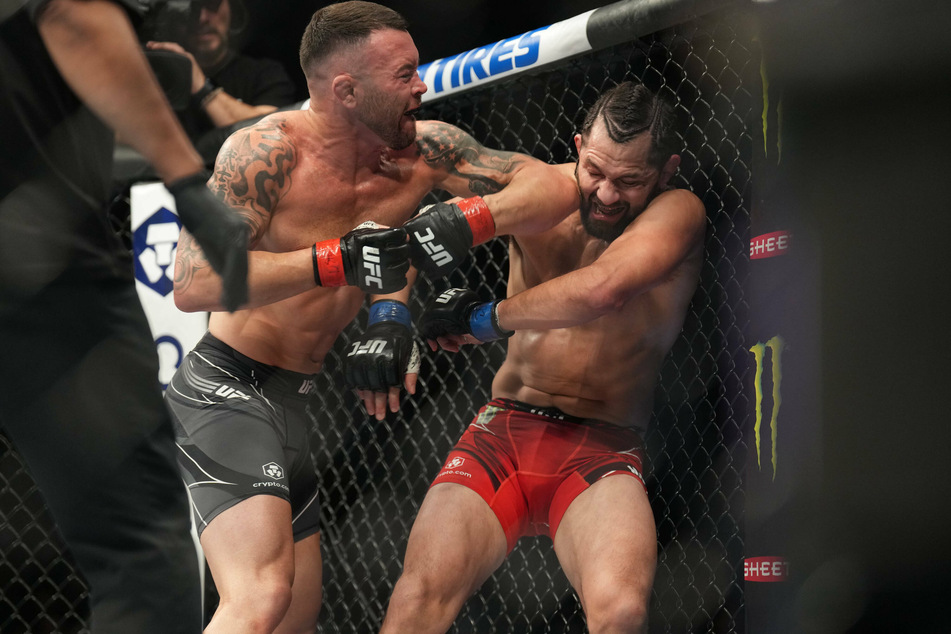 Masvidal (37) was booked Wednesday night on charges of aggravated battery with bodily harm and criminal mischief, according to a report obtained by ESPN.
According to the arrest report, Masvidal was advised by his attorney to surrender himself to Miami Beach police Wednesday.
A $15,000 bond was attached to those charges, which he has since been released under.
The scuffle happened on Monday night, when Masvidal allegedly approached a man outside a Miami Beach-area steakhouse, then punched him once in the eye and once more in the mouth, causing a broken tooth.
The victim would be later identified as Masvidal's former friend, training partner and now UFC rival Colby Covington.
Covington had beaten Masvidal at UFC 272 earlier this month, winning their main event welterweight match by unanimous decision.
Usually, when a fighter loses a big-ticket fight, a rematch is on the books in a few months, but it's not usually held out in the open like this.
UFC fans might remember when Covington talked about Masvidal's relationship with his children leading up to their fight a few weeks ago.
It's not known exactly what Covington said and it's probably best left that way, but during the post-fight press conference at UFC 272, Masvidal did respond to his opponent's comments.
"This idiot talked about my kids," Masvidal said. "He's a still a guy, if I saw him out in the streets, I'm going to give him everything I've got to break his f***ing jaw."
Masvidal's team has yet to formally respond to any of his charges.
Cover photo: IMAGO/Bildbyran/Twitter/@MiamiBeachPD