UFC fighter Jordan Williams saves his car with some off-the-clock work against a would-be thief!
Denver, Colorado - A would-be carjacker forgot that UFC fighters can still fight outside the octagon when he tried to drive away with UFC welterweight Jordan Williams' car but came away with a beatdown instead.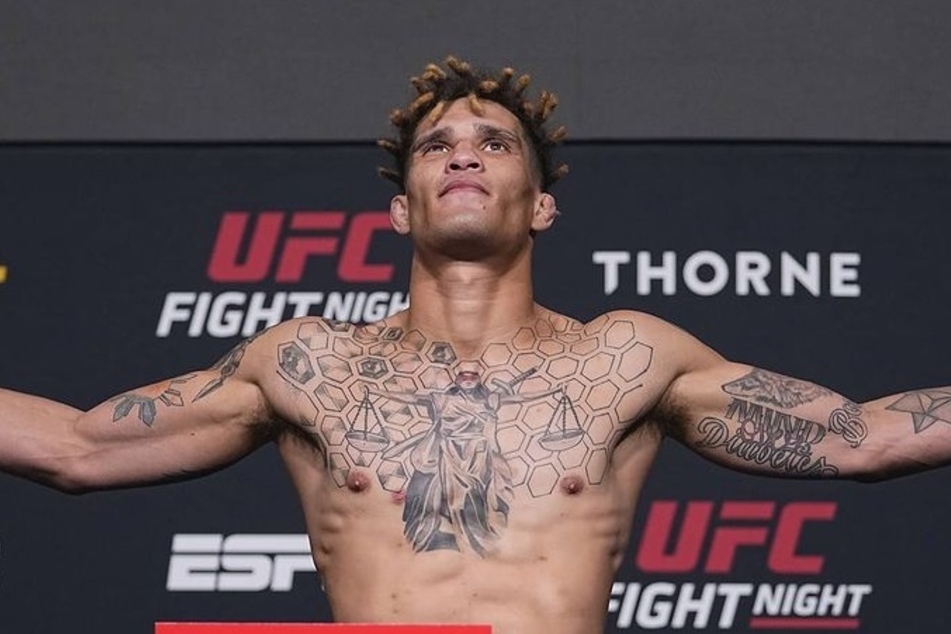 Someone really picked the wrong target on Thursday in Denver, where Williams (30) had to step in at the last second to save his own vehicle from getting stolen in broad daylight.
The incident occurred at a Denver-area gas station. Williams exited his car to go into the store for a drink, but left the engine still running and the doors unlocked. An unidentified man then apparently approached the car, climbed into the driver's seat, and began to slowly back up.
Speaking to ESPN, Williams explained, "At first I couldn't really believe it. And then I was like, 'Holy s***, there's someone really in my car... As I started to run towards the car, it started to slowly back up. And man, the look this guy gave me on his face through the window was like, 'Yeah, I got your car and this is happening."
Williams quickly ran up to his car, opened the door to drag out the perpetrator, and quickly beat the brakes (pun intended) off of him. He left the wannabe carjacker with whatever dignity he had by letting him run off and not doing any serious damage. The fact that Williams was wearing a fanny pack the entire time only added to the hilarity of the scene.
The security camera footage was posted to Williams' own Instagram account, which shows the entire chain of events from start to finish.
Jordan "Bomaye" Williams has been signed to fight with UFC since September of last year, competing with an 0-2 record, with losses to Nassourdine Imavov and Mickey Gall so far.
Cover photo: Screenshot/Instagram/bomayemma