Plane crashes into Maryland transmission tower and leaves people hanging for hours
Montgomery Village, Maryland - Montgomery County Fire and Rescue officials rescued two people who were trapped in a plane after it crashed into a transmission tower in Maryland Sunday evening.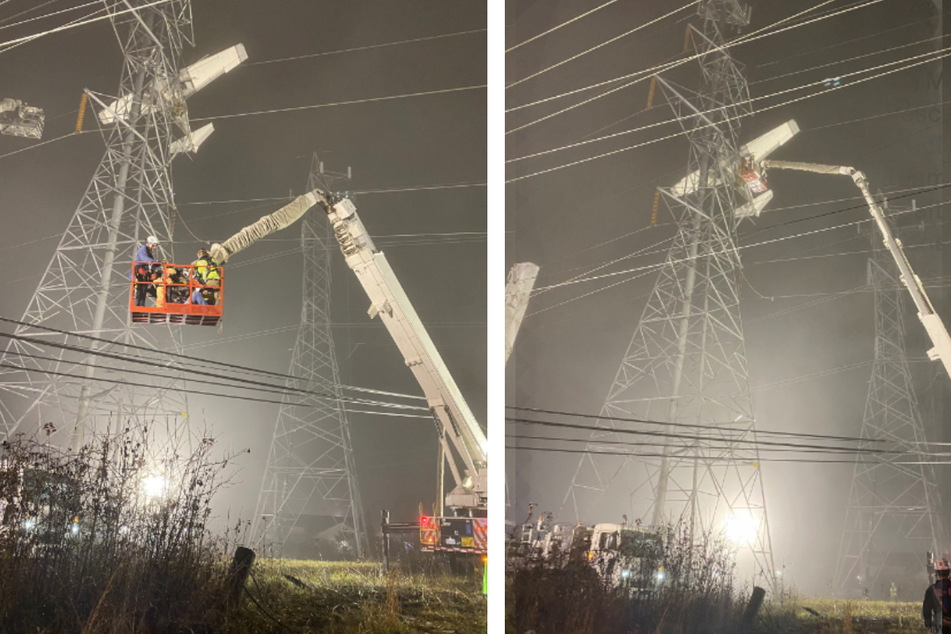 The small single engine aircraft crashed into a transmission tower near Rothbury Drive and Goshen Road in Montgomery County Sunday night around 5:30 PM, as multiple news outlets reported.
The pilot, Patrick Merkle (65), and the passenger, Jan Williams (66), dangled almost 100 feet above the ground for hours, as rescuing them required an elaborate plan and almost 100 firefighters. The whole incident was complicated by fog that decreased visibility and made everything slippery.
Chief Scott Goldstein of the Montgomery County Fire and Rescue Service said the individuals were rescued after midnight. They were transported to a local trauma center with "serious injuries."

The plane had been heading to Montgomery County Airpark, an airport near Gaithersburg, Maryland, about 40 miles west of Baltimore when it crashed.
It's still unclear what lead to the crash.
Plane crash causes significant power outages in the area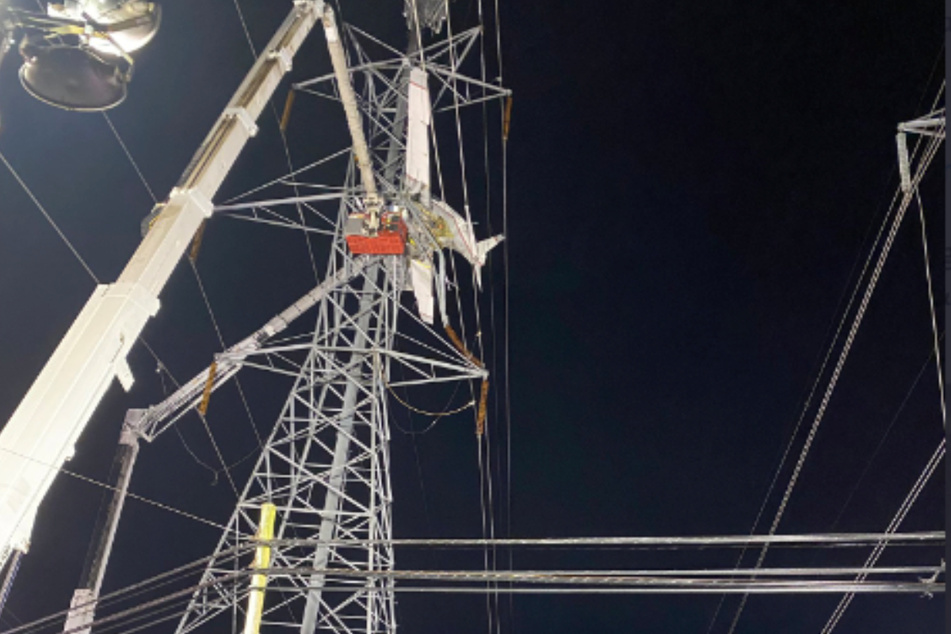 The plane crash knocked out electricity throughout huge areas of in Montgomery County, according to The New York Times.
Two area hospitals had to briefly operate at limited capacity due to the outage and the Montgomery County Public School System canceled Monday classes as more than 40 of its schools and six office facilities were without power on Sunday night.
Montgomery College also decided to close its campuses Monday.

After the people were rescued, firefighters continued to work on removing the plane from the power lines.
Pepco, the energy company in Maryland affected by the crash, took to Twitter to thank customers for their patience and keep them appraised of the situation.
"Once the individuals have been rescued, we can focus all efforts on restoring power for our customers," it said. "We know it is difficult to be without power on this cold evening."
Power was restored in much of the county outside the immediate crash area by 1 AM, according to Chief Goldstein.
Cover photo: collage: screenshot/ Twitter/ @mcfrsPIO