Double trouble! Teen mom unbelievably gives birth to two sets of twins
Dallas, Texas - Double the pleasure, double the fun! Maggie Rojas gave birth to two sets of twins in just 21 months – and became a teen mom four times over.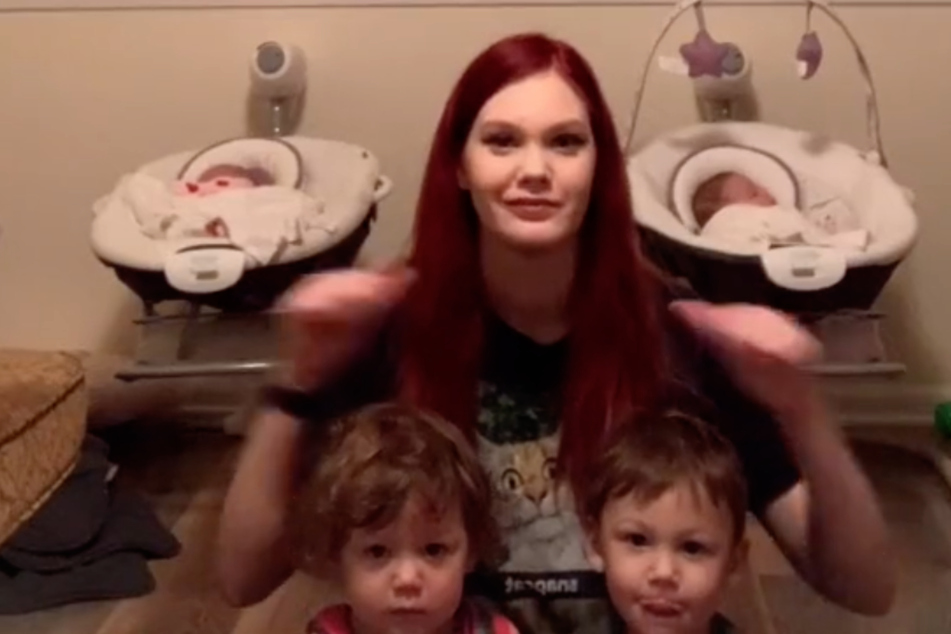 Maggie Rojas couldn't believe her eyes when she held a positive pregnancy test in her hands in the bathroom of a Wendy's before school. The 17-year-old high schooler was in a brand-new relationship and took her birth control pill regularly.
She soon got an even bigger surprise when she learned that she'd be giving birth to not one, but two babies.
She took the news in stride with her supportive high-school sweetheart Kenrrik, and they soon became parents to two healthy babies – Lola and Kenny Jr.
Yet, the young teens were in for even more unbelievable luck: soon after the birth of their kids, they learned that Maggie was pregnant with twins... again!
The Texan, who is now 19, said she originally dreamed of serving in the military.
Now she's a full-time mom and also runs Double Twin Mama – a TikTok account and Facebook group to help inspire other young mothers who may be lacking support from their families.
She told the Daily Mail that the news initially landed her in hot water with some judgmental friends and family members.
But even though she was "scared," she said her rare multiple pregnancies were "a combination of shock and happiness."
The young parents are sleep deprived but grateful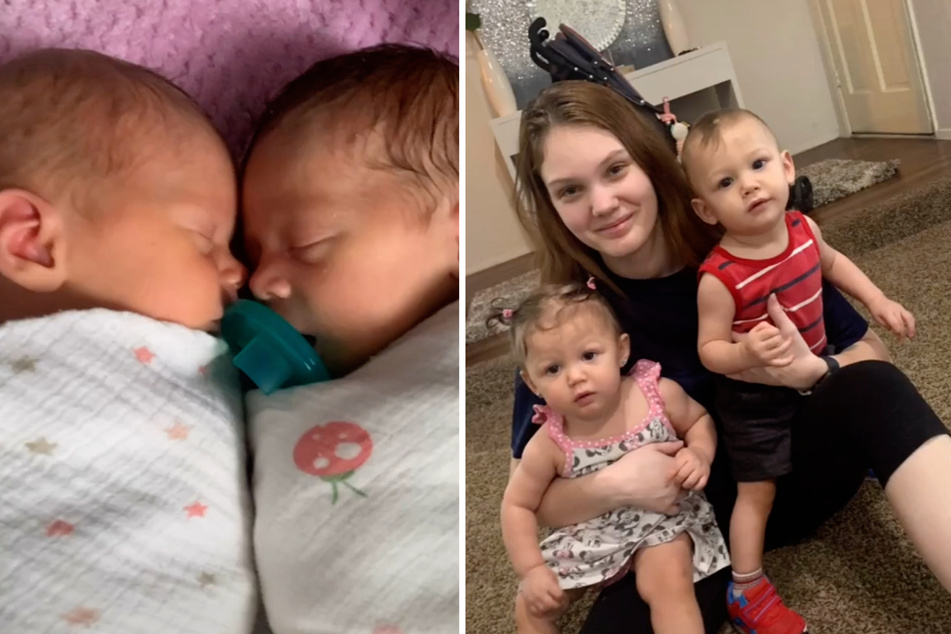 The family of six has been living in a one-bedroom apartment but will soon move to a bigger house that can fit the expanded bunch.
Kenrrik and Maggie also got married in August 2019.
Maggie claimed that her older twins now help out with the new babies and that her husband is the calm one of the group. She said that he was more prepared to be a father the second time around and that he happily picked up "more twin gear" when they doubled their brood.
"It's constantly messy here now, no matter how much I clean," the teen explained. "Always busy and loud and not a moment of quiet, also major lack of sleep."
Despite the doubled chaos, the sleepless nights, and the flack she received from some bullies about being a teen mother, she wants other young moms to know they are not alone and that they will be okay.
"I absolutely love my kids and being a mother," she said. "I wouldn't change a thing."
Cover photo: TikTok/Screenshot/doubletwinmama