A pregnant woman's gender reveal party takes a raging turn
Chicago, Illinois - She didn't seem to have thought very far ahead: a pregnant woman freaked out at her own gender reveal party. The reason? The gender of her unborn child.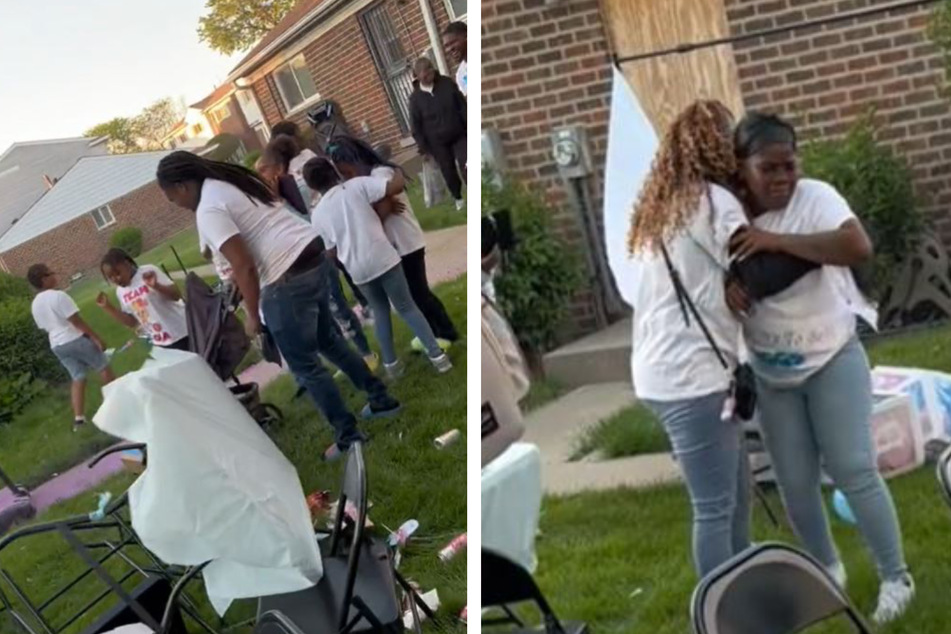 Party guest Ky filmed parts of the curious gender reveal party, and posted it to TikTok for the world to do its viral magic with the caption: "Yall I'm still in shock."
The clip seemingly picks up on the action after the gender of the baby was revealed, and it seems the pregnant woman already raged a bit, as several chairs, tables, and benches are seen turned over across the grass.
While the guests stand by, partly perplexed, partly horrified, some of the children seem to be imitating the enraged woman A little girl even jumps on a balloon that she wants to burst.
The pregnant woman is then heard shouting out her frustration: "Not another girl!" as friends attempt to hug her.
Instead, the mother, who already has at least one daughter, leaves in a huff.
In the comments section of the video that's been viewed over 951,000 times, one TikTok user praised the pregnant woman's friends for sticking by her side amid the chaos, with one person writing: "they better than me i would've grabbed ALL my gifts & left."
Another social media user made a valid point: "She did know it was a 50/50 chance ?"
One TikTok user praised the girl mom life, commenting: "I got (4) girls sweetie & I wouldn't change it for nothing in this world GIRL MOMS ROCK it's so FUN."
Cover photo: Collage: Screenshot/TikTok/aintyoukyb