Firefighters help deliver baby in church parking lot
Culleoka, Tennessee - Firefighters came to the rescue – but not in a fire, in a very special baby delivery! Miraculously, the incident occurred in a church parking lot.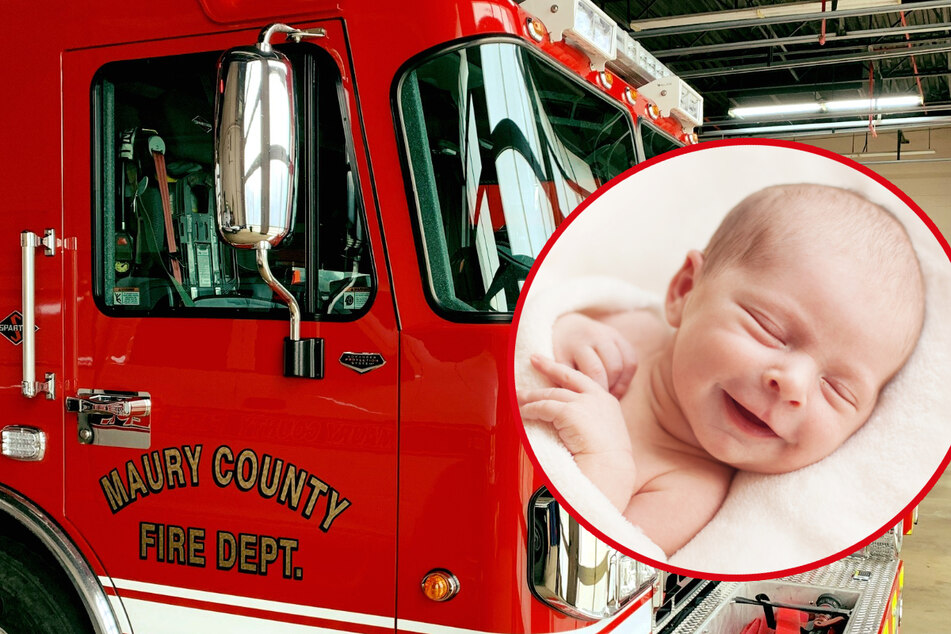 It was a very different kind of emergency for a group of firefighters in Tennessee.

Early on Saturday morning, an expectant mother went into labor and was on her way to the hospital to deliver her baby at 1:15 AM, but couldn't make it in time.
After calling 911 about 30 minutes away from the hospital, the woman and her husband were advised to pull over into a nearby parking lot to get ready for delivery, according to local news station WSMV.
The pair stopped at Stiversville Church of Christ along Pulaski Highway. Just minutes before she gave birth, four Maury County Fire Department members rushed to her aid. For all four, a call like this was a first.
Paramedic Fabian Oden described the urgency upon arriving to the scene.
"I went to the patient and introduced myself, and by the time I got my name out the baby was introducing herself to me," he said.
In a healthy delivery, baby Kyler Shaydin was born on a towel in the parking lot.
Firefighters recount the "life changing and moving moment"
"It's very rare to be involved with a birth as a first responder," firefighter Savannah Maddison explained after the special call.
"It is something that might not happen for many people's entire careers. This was a very fortunate incident, not only for the first responders involved, but also the mother. She had a department nearby and we had such a quick response."
Mom and little Kyler were then given a ride in an ambulance to the nearby hospital, where they later met up with the couple's four other children.
"Although it was chaotic, it was just so life changing and a moving moment for all of us," Maddison said of the emergency call she'll never forget.
Cover photo: Collage: Screenshot/Facebook/Maury County Fire Department &123RF/lemuana