Texas woman reunites with newborn quadruplets after snowpocalypse
Austin, Texas - One woman was reunited with her three-week-old quadruplets after being separated from them for eight days due to a devastating winter storm that temporarily shut down the city.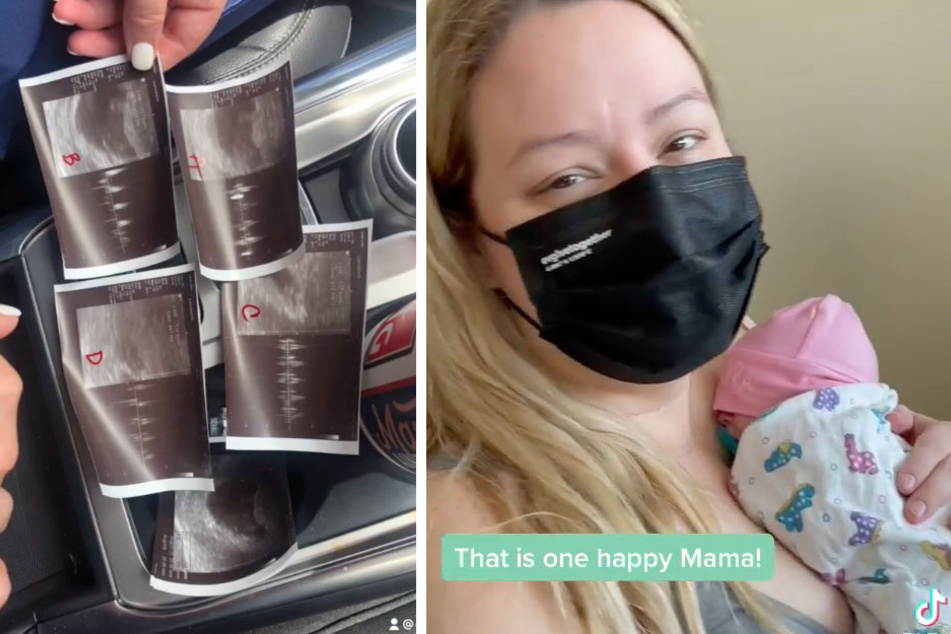 When Starlyn Cafferata left the hospital on February 11, she was expecting to come back in a day or two to see her newborn babies, who had to stay back in the NICU.

But Texas had a plan of its own that kept Caffereta and her husband away for much longer than they'd hoped.
After eight long days of separation due to hazardous driving conditions and sweeping power outages, Caffereta was finally able to return to the hospital and reunite with the newborns.

Being from New Jersey, Caffereta wasn't concerned about the impending snowstorm. That is, until it hit.

The storm ended up being a lot worse than she had imagined, and the road conditions were nowhere near drivable after Austin saw its worst snowstorm in decades.

Playing the waiting game
As the days passed, Caferetta grew increasingly anxious and regretful for not going back before Austin was forced to shut down amid the snowstorm, making the reunion even more heartwarming.
In an interview with Pop Sugar, Caferetta called her week from hell as "the most difficult thing I've had to do in a long time, and I couldn't possibly describe those feelings in words!"

She documented her sweet reunion with the quadruplets in a TikTok video to the sound of Lizzo's hit, Good As Hell – a feeling Caferetta and her husband could immensely relate to.
Cover photo: screenshot/instagram/caffsquad