TikTok toddler proves he's the life of the party one fist bump at a time
Riverside, California - There's always one person that catches everyone's eye at a party. For this birthday bash, that person happened to be a toddler who was throwing back drinks, strutting his stuff, and making the rounds.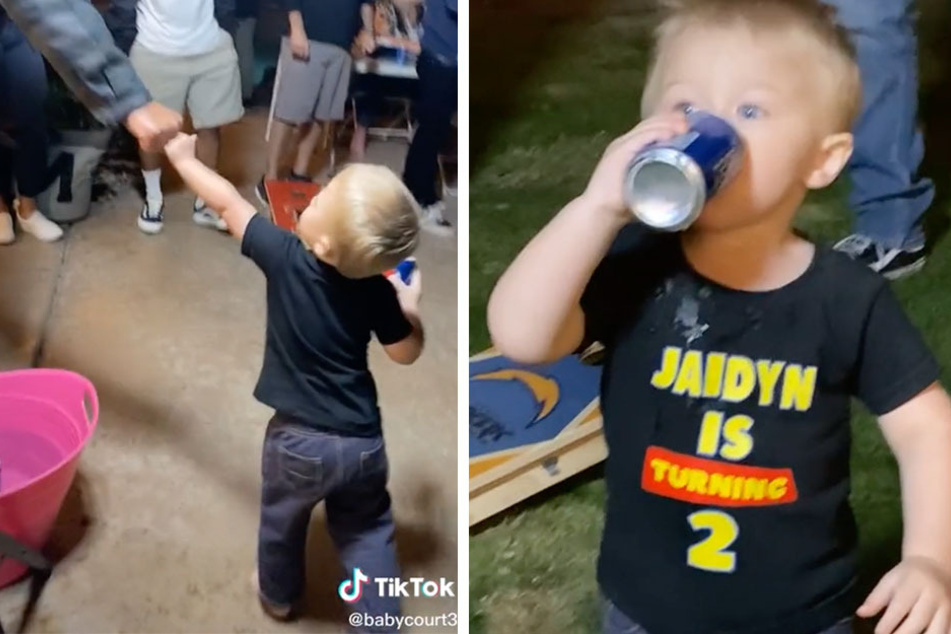 It's rare to have a large gathering without at least one social butterfly that feels the need to check in with each guest and make them feel welcomed. However, that person is rarely a toddler.
But Jaidyn Pena isn't just any toddler.
It was his second birthday, and he received the gift of soda to celebrate the big occasion. Because Pepsi's can is a similar color to Bud Light, it looks like the little man is pounding a can of beer in the viral TikTok.
Thankfully, his mom, Courtney Pena, clarified everything in comments section of the video, saying: "He never drinks Pepsi ever, it was his b-day. When we gave him the can it was already at the bottom."
After Jaidyn chugged what was left of his birthday beverage, he wobbled his way over to some of the adult guests who were there to celebrate him.
Jaidyn goes on a fist bump tour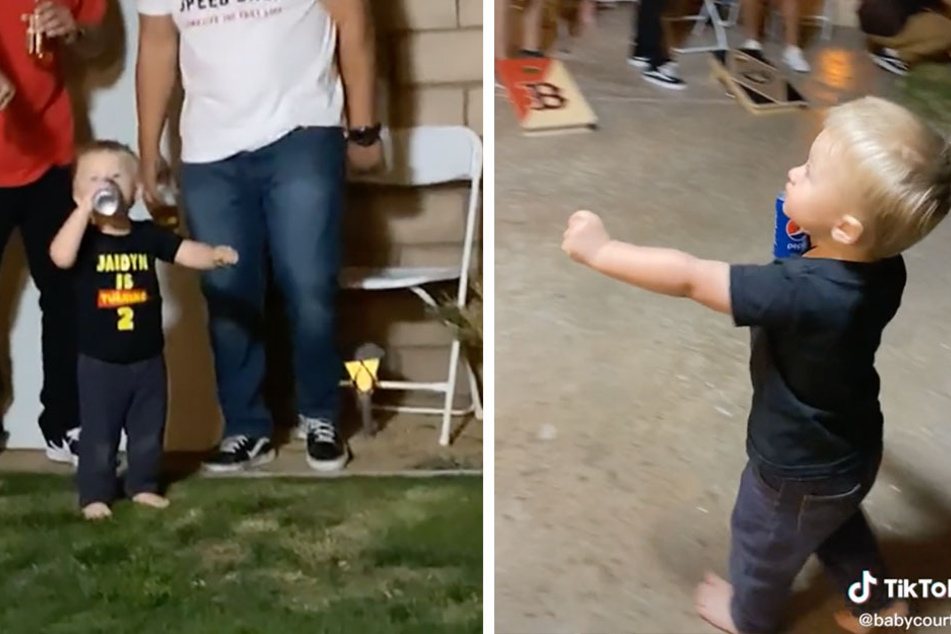 Unlike other kids, Jaidyn is anything but shy with grownups. He ambles across the backyard with his arm extended straight out and hand clenched tight to fist bump his party guests.

It didn't matter to him that the first handful of people he walked up to were in the middle of a corn hole game.
After all, it was his birthday, and what the birthday boy wants, he gets. Many showed their shock and admiration for the two-year-old's inexhaustible confidence and persistence.
After living out his destiny of being the life of the party, Jaidyn ended his journey the same way he started it and tipped his cold cola back, surveying a job well done.
Cover photo: screenshot/TikTok/babycourt3