Gender reveal party starts huge forest fire
Yucaipa, California - Yet another terrible blaze in California, but this one was started by parents who used fireworks to reveal their baby's sex. It's not the first time this trend has backfired badly.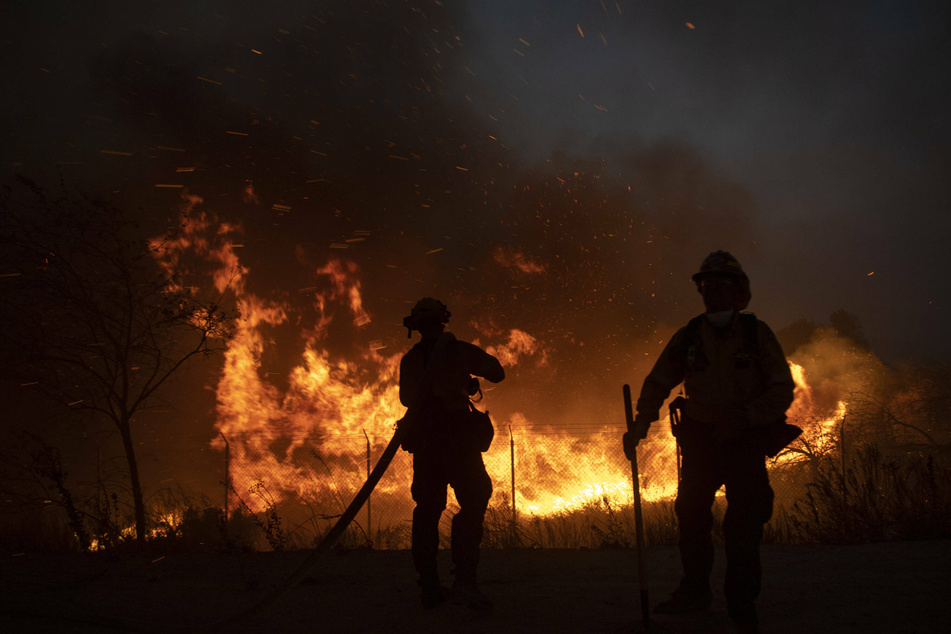 Multiple fires have been raging throughout California over the last few weeks and now, yet another has started to burn. The source of this latest blaze is an irresponsible gimmick.
The local department of forest and fire protection, CAL Fire announced on Sunday that expecting parents started the so-called "El Dorado Fire" east of Los Angeles with the sparks they unleashed at a gender party.
The parents used pyrotechnics to reveal whether their baby was going to be a boy or a girl. They chose this stunt despite the fact that temperatures had been around 104 degrees Fahrenheit for a long time, which had made the grass and trees very dry and highly flammable.
On Sunday evening, 7,300 acres of forest were in flames as a result of the party. According to the German Press Agency, 500 firefighters were needed to control the flames.
Several communities also had to be evacuated because of this fire.
Tens of thousands of firefighters currently fighting flames
According to the fire department's situation report from Sunday, almost 15,000 firefighters have been deployed to put out the forest fires in California. There are currently 23 major fires in the western state.
The first fires were started by lighting strikes at the beginning of August. To date about 2,000 miles squared have already burned down in the more than 900 fires.
So far, some 3,300 buildings have been destroyed and eight people have been killed.
Cover photo: imago images / ZUMA Wire