Today's horoscope: Free daily horoscope for Saturday, May 14, 2022
Are you wondering if it might be a good night for a first date? Of if it's a better day to get some studying done? The stars have the cosmic answers you need to make your future the best – and today's solar eclipse and black moon are making it a celestial Saturday for the books!

Your free horoscope on Saturday, May 14, 2022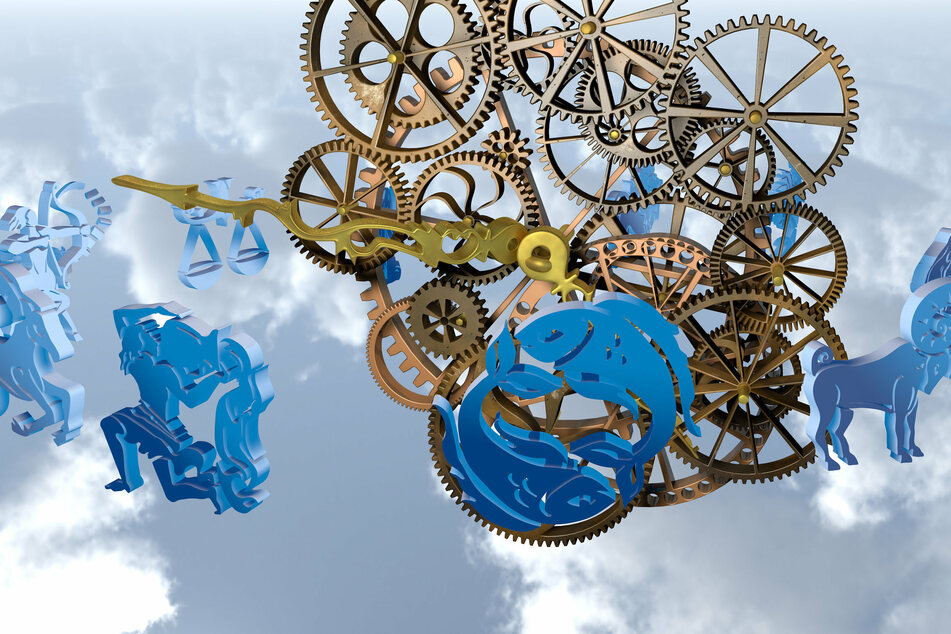 Aries, Taurus, Gemini, Cancer, Leo, Virgo, Libra, Scorpio, Sagittarius, Capricorn, Aquarius, and Pisces:
Want to start your weekend off right? Check out the daily horoscope, so you know how to best grab hold of that Saturday flow.
Sunday night is the first total lunar eclipse of 2022, which means today, Saturday, that fierce creative energy is starting to build up. Can you feel your artistic side tingling?
How should your star sign use this power? Is it best spent on a date or on your pet project? Should singles be ready to flirt? And are those in relationships ready for the energy that's coming their way?
The energy of the day affects each star sign differently.
Fire and water signs have opposing reactions to the lunar energy, as do the earth and air signs. But never fear, this kind of complex celestial interoperation is laid out in the messages of the astrologers.
The stars can help you decide what the right move is for you today.
Aries horoscope: March 21 - April 19
It's all about the details in an important conversation. Your partner isn't thinking the same thing you are. It's a great time to start a romantic adventure, cheer and flirting is in the air.

Taurus horoscope: April 20 - May 20
You shouldn't ditch all your quirks just because you want an intimate relationship. What you need to focus on is being tactful. Even your friendships tend to suffer from your brash statements.

Gemini horoscope: May 21 - June 20
Your moods are changing quickly. Use your head to help gauge your reactions to things. Listen to your inner voice and seize upon inspiration. It's a great time to be with others.

Cancer horoscope: June 21 - July 22
You tend to think you're always right. Think again, Cancer. You always try to see the bright side, even in your relationship. But you won't always succeed.

Leo horoscope: July 23 - August 22
Those good vibes between you and your love work like a security blanket. Constantly spending money while refusing to lend isn't a good look, Leo.

Virgo horoscope: August 23 - September 22
Something is rubbing you the wrong way. Despite a sense of unease, even the tedious stuff goes well today.

Libra horoscope: September 23 - October 22
Keep your love in the loop by sharing what's on your mind. Now is a good time to do something for an audience, it will be a resounding success. Everyone will love and accept you for you.

Scorpio horoscope: October 23 - November 21
You can't constantly spend more than you've got coming in. Try to budget. It's time to make big decisions and push yourself to grow.

Sagittarius horoscope: November 22 - December 21
If you enjoy what you do, you will go further than you could have ever imagined. You don't always give what your partner needs from you.

Capricorn horoscope: December 22 - January 19
Have you ever wondered why your partner keeps avoiding you? Friendships need to be nurtured, not just sought for profit.
Aquarius horoscope: January 20 - February 18
Persistent effort pays off, especially with things that take time to reach their potential. Stay patient and try not to stress. You've done all you can. Some expectations have to be lowered.

Pisces horoscope: February 19 - March 20
Enjoy time with your friends. Maybe go on a trip or plan one together. Hold fast to your opinions, regardless of what others say.

Cover photo: 123RF/abrilla