Today's horoscope: free horoscope for February 24, 2021
Wednesday's daily horoscope can give you a glimpse into the future with the help of your star oracle!
Your free horoscope for Wednesday, February 24, 2021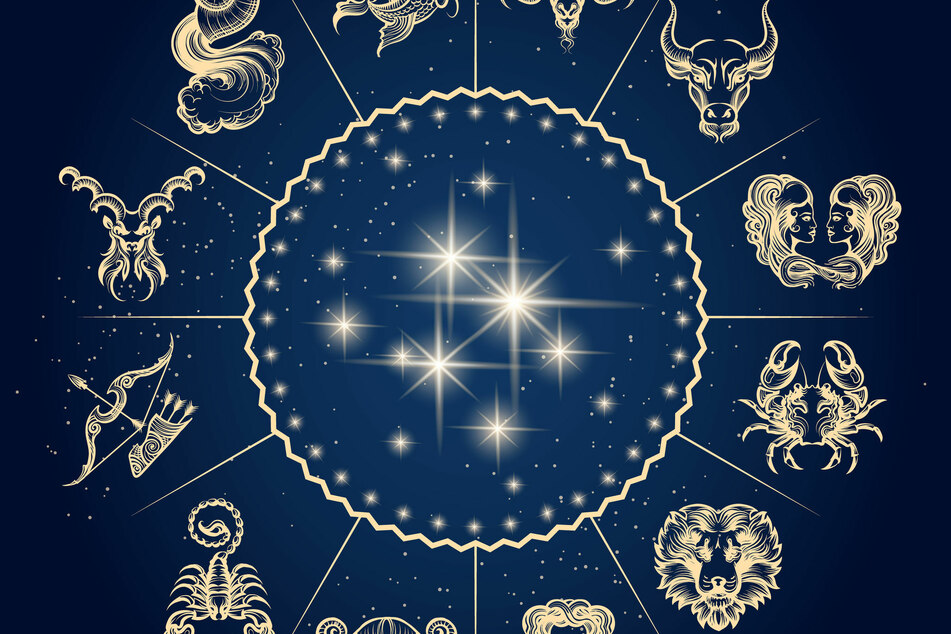 Anyone who has ever trudged through deep valleys knows that luck can be just over the horizon and everything can suddenly work out as if by magic.
The power of the heavenly bodies and star constellations enchant every star sign.
Aries, Taurus, Cancer, Gemini, Virgo, Leo, Libra, Scorpio, Pisces, Aquarius, Capricorn, or Sagittarius:
Are you one of the lucky star signs who can enjoy the benefits of love as a single person or in a committed partnership? Are you surfing the wave of success in matters of work and finance? How can you best use your energy to find and keep harmony in your private and professional life?
Take a look at your free daily horoscope for Wednesday, February 24, and find out what stumbling blocks or opportunities today has to offer.

Aries horoscope: March 21 - April 19
Deep conversations with your partner are very important to you. But if you find yourself being dumped out of the blue again, you should figure out exactly why this keeps happening.
Taurus horoscope: April 20 - May 20
Plan to do a lot. You've got a lucky streak, almost everything will be a success. You can breathe a sigh of relief, it all falls into place as if by magic.
Gemini horoscope: May 21 - June 20
Your professional career is caught up in power struggles. You don't need that, distance yourself! Whether you spend your time with friends, on vacation or at work, you'll always find a way to have fun.
Cancer horoscope: June 21 - July 22
Feelings from deep inside tell you that now is the time to act. Your boss will thank you for your actions. You show interest in your fellow human beings and coworkers.
Leo horoscope: July 23 - August 22
You are developing a certain directness in the pursuit of your goals. This is not necessarily your style, but it comes across well. Don't let yourself be pushed into anything, you have all the time in the world.
Virgo horoscope: August 23 - September 22
Don't let people keep passing you the buck over and over again. Try your best not to destroy beautiful moments by being hectic.
Libra horoscope: September 23 - October 22
You're speeding up your communication now and risk being too eager. Don't promise yourself and others too much. The next time you'll have to reckon with inner tensions.
Scorpio horoscope: October 23 - November 21
If you're on your toes, you'll be able to salvage a sticky situation. Don't overvalue compliments, verify their truth.
Sagittarius horoscope: November 22 - December 21
Put the brakes on your boisterousness. Someone would much rather get to know your romantic side, so be approachable. Remember, you must sow the seed before you can reap the harvest!
Capricorn horoscope: December 22 - January 19
Don't worry, you'll soon be back on top of it all! Treat yourself to a well-deserved rest after work.
Aquarius horoscope: January 20 - February 18
Now is a good time for all projects that require factual considerations and sober decisions. Your mind is especially lively now. If disharmony threatens, don't retreat and sulk.
Pisces horoscope: February 19 - March 20
Do not let this stop you from really coming out of your shell. New perspectives emerge when you move from one location to another. This will allow you to experience things differently.
Cover photo: 123rf.com//Olena Bogadereva