Today's horoscope: Free horoscope for Monday, July 26, 2021
Every new week brings plenty of surprises – stay prepared and alert to all the possibilities with your free daily horoscope for Monday, July 26!
Your free horoscope on Monday, July 26, 2021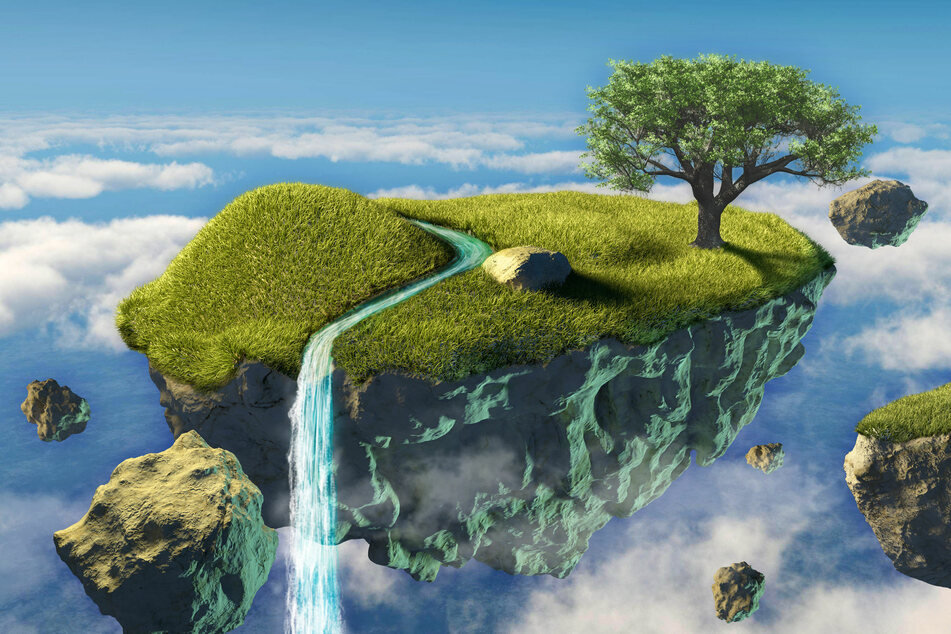 Aries, Taurus, Gemini, Cancer, Leo, Virgo, Libra, Scorpio, Sagittarius, Capricorn, Aquarius, and Pisces:
Pause for a moment and look at your life from a different perspective. Astrology is a looking glass that gives every star sign a closer look at the best choices in terms of love, career, and health.
Take destiny into your own hands and create harmony out of the chaos that surrounds everyday life.
The lunar energies and planetary movements influence moods and thoughts, but the future is ultimately under your control. Set the right priorities and the right results will follow.
You can always rely on your daily horoscope to give you a boost to the stars!
Aries horoscope: March 21 - April 19
Your consistency is benefiting everyone involved in your life. This is especially true for your relationship. If you listen to the right friends, you may see the light.
Taurus horoscope: April 20 - May 20
There's a great deal of emotional turbulence coming your way, but you'll have plenty of opportunities to take a deep breath and relax. Star planning some common activities with your loved ones.
Gemini horoscope: May 21 - June 20
Everyone appreciates your caring, but also fears your criticism, so try to find the right balance. Don't dwell too much on the details, trust your gut for decision-making. The first thought is usually the right one.
Cancer horoscope: June 21 - July 22
Your heart and mind are at war with each other, and there's a danger that this conflict will spill out into your environment. Singles will be on a roll this week.
Leo horoscope: July 23 - August 22
Don't be surprised if powerful new impulses emerge spontaneously – don't suppress them and act them out, they could be very productive. There's a fire burning inside you and it won't be subdued.
Virgo horoscope: August 23 - September 22
You're developing a strong interest in beauty and culture. Deep feelings like love, compassion, and at times even fear are taking up all your energy at the moment. Don't fight them, give in to these special experiences.
Libra horoscope: September 23 - October 22
Fresh air and plenty of exercise will help your concentration. You will only gain more confidence and self-assurance if you step out of your comfort zone. It may surprise you to see how resilient you really are.
Scorpio horoscope: October 23 - November 21
A nice personal gesture touches your heart, there's a chance this could become something more. Your at peace with your mind and soul, but there's potential for conflict at home if you don't learn to compromise. Don't always take everything so personally.
Sagittarius horoscope: November 22 - December 21
Relax and gather strength for the tasks ahead. You have a priceless opportunity to use your creativity and imagination to the fullest extent. Your plans will leave your work colleagues amazed.
Capricorn horoscope: December 22 - January 19
Things are getting restless at work, so find a quiet place to rest. Learning how to stay still will calm your high-strung nerves.
Aquarius horoscope: January 20 - February 18
Be realistic about your abilities and duties, or you'll only end up with the wrong picture. Your fitness levels might be bad, but you still have enough in you for a nice bike ride.
Pisces horoscope: February 19 - March 20
You always seem very controlled and tend to be a bit opportunistic. This makes you approach love and intimacy with a very sober attitude. A big professional achievement is within your grasp, don't miss your chance!
Cover photo: 123rf.com/Andreus