What's the best Halloween costume according to your zodiac sign?
What should you dress up as for Halloween 2022? Should you be something terrifying or funny this year? The stars don't just have your back when it comes to your daily horoscope, they've got costume inspiration for you according to your zodiac sign, too.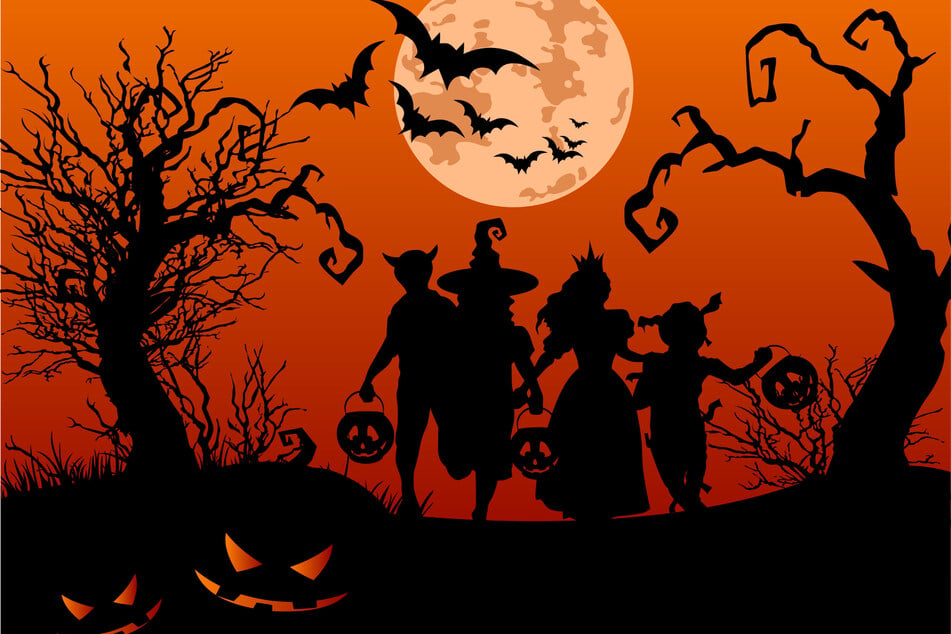 Deck the halls with leaves and cobwebs, boo ha ha ha! 'Tis the season to be dress up as your favorite celeb or movie character.
Spooky season is officially here, and it's high time that you got costume planning, making, or buying your 'fit.
Should your hallows eve get-up be based on pop culture sensation like Stranger things, or is more of your astrological style to go with something classic, like a black cat or ghost with sunglasses?
Each star sign has got their own personality and style. Some earth signs may prefer to keep their costume simple and singular. While the sociable air and fire signs might even need multiple costumes to keep up with their party schedule. Water signs, on the other hand, may want a costume that reflects their element.
The veil is thin this season and the wisdom of the stars and spirits is a bit easier to hear, so let it be your costume guide for Halloween 2022.
Aries (March 21 - April 19): Icon from the 2000s
You know there is nothing bolder than a choker, low-rise jeans, and double denim. Halloween 2022 should be both sexy and cheeky, like you, Aries. If you're attached, try to convince your love to go dressed as an "it couple" of the past like Justin Timberlake and Britney Spears, or perhaps a bit less tragic like Bennifer.
Taurus (April 20 - May 20): Ted Lasso
Rallying the troops or the team would be your dream. Taurus, you're all about a costume that's more about what you say than what you wear. Still, grow or tape on a mustache, throw on your track jacket, and bust out your best motivational quotes like Ted Lasso. Pump your friends up with a bit of candy and random uplifting metaphors.
Gemini (May 21 - June 20): Minion
As a Gemini, you're all about play. You want to create trouble, pull pranks, and make flirty mischief. Run around the party babbling in overalls and silly goggles like a minion, because let's be honest: the worst thing would be to get caught in a serious conversation on All Hallows Eve.
Cancer (June 21 - July 22): Crab
This is Halloween, meaning it's the perfect time to be cute and mean. Embrace your star sign by dressing up as your zodiac avatar. Buy a crab costume, Cancer. Make sure It's got a shell and claws, because you're a hard one to crack and know how to pinch back. Besides, it's a look that's sure to make a few people smile.
Leo (July 23 - August 22): Eddie Munson or a member of the Hellfire Club
Eddie Munson shouldn't have died (if he really did), so you're gonna give him a second life this Halloween. Plus, as a Leo, you love Eddie's flowing mane. But you also dig the confidence of the Hellfire Club's members and each character on Netflix's Stranger Things. Being so very into something "uncool" takes someone with a lion's heart!
Virgo (August 23 - September 22): Witch
You know magic is real. It happens when others aren't looking and comes from ritualistic habits. You're the queen of those. Put on a great big pointy hat and gaudy dark and flowy dress or cloak, Virgo. Be your best witch-y self. Remember the details of your deals, and cast a spell with your wits.
Libra (September 23 - October 22): Bridgerton
You've been wanting to rock some high Regency era fashion since you saw episode one of Bridgerton. You are all about coy attempts to find love, Libra. You know which character you want to be. Get fancy, be high and mighty, and sneaky as you eavesdrop for one brilliant Halloween night.
Scorpio (October 23 - November 21): Vampire
You say, it's your friends who are forcing you out to the party, Scorpio. Are you on the prowl for someone new, or do you want to make your love a bit hot and bothered? Get out a cape and let your mystery shine. Add a some fake blood to your lower lip and glower in the corner like a natural wall flower.
Sagittarius (November 22 - December 21): Classic black cat
If anyone asks, Sagittarius, it's because this costume is a classic and not because you ran out of time, forgot the date, and forgot to order that really cool T. rex suit you wanted to wear. A cat costume is as easy as a few swipes of eyeliner whiskers, a nose, a stiff upper cat lip, and a trip to Walgreens for the tail and ears.
Capricorn (December 22 - January 19): Pirate
Aaaargh! You want it all: the glam, the glory, and the gold. The dread Capricorn isn't about to let anything get in the way. Get your hook, eye patch, boots, and maybe even a corset, and cut your way to your crush – or the bar. That booty or booze will be yours!
Aquarius (January 20 - February 18): Harry Styles
So what if people thinks it's kooky! It's your firm belief that Halloween costumes don't have to be scary. They can be pretty, full of glitter, fashion, and even feathers. This year, blow off some steam and dance the night away in rocker glam like Harry Styles, who's an Aquarius like you.
Pisces (February 19 - March 20): Mermaid
Oh, you highly emotional water sign, you! If you're left to your own devices, you might end up wallowing in your feelings. What you need, Pisces, is a tail fin and perhaps a red wig like Ariel. Put your feelings into song and pretend you're a trippy fish-person from the sea.
Cover photo: 123rf/Vektor