Airport workers in 15 cities rise up for better wages and working conditions
Washington DC - Airport workers in 15 cities around the country rallied on Thursday as they demanded federal action to guarantee better wages and working conditions.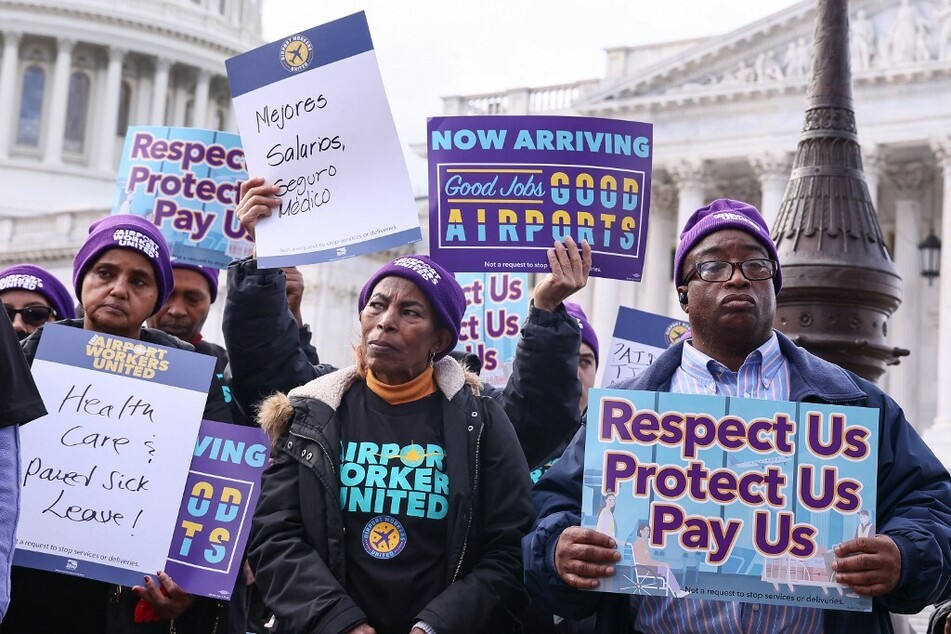 Since the start of the coronavirus pandemic, airport workers across the US have upped their calls for living wages, affordable health care, sick leave, and other benefits.
Corporations have seen their profits reach new heights as many of the workers who keep the airports safe and clean are left to struggle with starvation wages.
That's why thousands of airport baggage handlers, cabin cleaners, janitors, security guards, wheelchair attendants, and more rose up in a day of action to demand the federal government step in to protect their basic rights.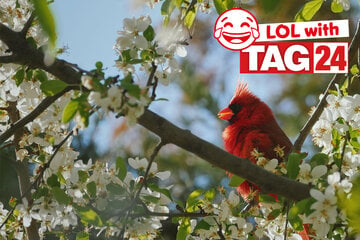 The workers rallied in Boston, Chicago, Dallas-Fort Worth, Denver, Los Angeles, Miami, Newark, New York, Seattle, Washington DC, and other cities to call on Congress to pass the Good Jobs for Good Airports Act.
Workers in Boston, Chicago, and Newark also went on strike the same day.
Workers demand Congress pass the Good Jobs for Good Airports Act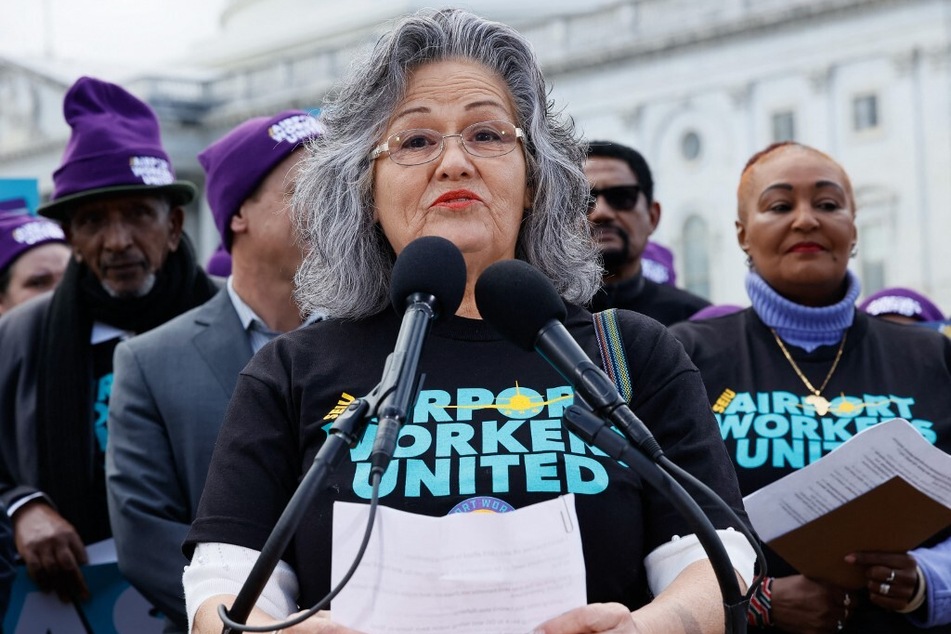 The Good Jobs for Good Airports Act, introduced by Sen. Ed Markey and Rep. Chuy Garcia, would require that all US airports that receive federal funding set minimum wage and benefit standards.
"Workers like me are fired up today to demand the living wages and benefits we deserve. I will keep coming back to DC and taking action back home in Texas – because all workers deserve to be respected, protected and paid living wages," Verna Montalvo, a cabin cleaner in Dallas-Fort Worth who traveled to Capitol Hill to protest, said in a statement shared by Airport Workers United.
"Corporate profits soar on our hard work, but our wages are too low. I stand with my coworkers across the nation's airports to demand Congress recognize my work, my coworkers' work," added Nancy Kibocha, a cabin cleaner in Seattle-Tacoma.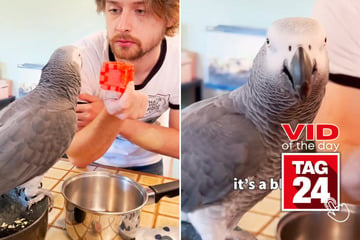 Sen. Markey also spoke at the press conference in Washington DC, saying, "If the federal government is giving $11 billion to the airports of our country, they have to share it with the workers at the airport. They must get the benefits from the federal money which we put in. That's what we're going to fight for and that's what we're going to make the law of the United States of America."
Airport Workers United is urging people around the country to support their fight by sending a message to elected officials via their online form.
Cover photo: Jemal Countess / GETTY IMAGES NORTH AMERICA / Getty Images via AFP