Hollywood writers announce massive breakthrough as strike ends!
Los Angeles, California - The Writers Guild of America have agreed to call off strikes after union board members approved a contract agreement with Hollywood studio bosses!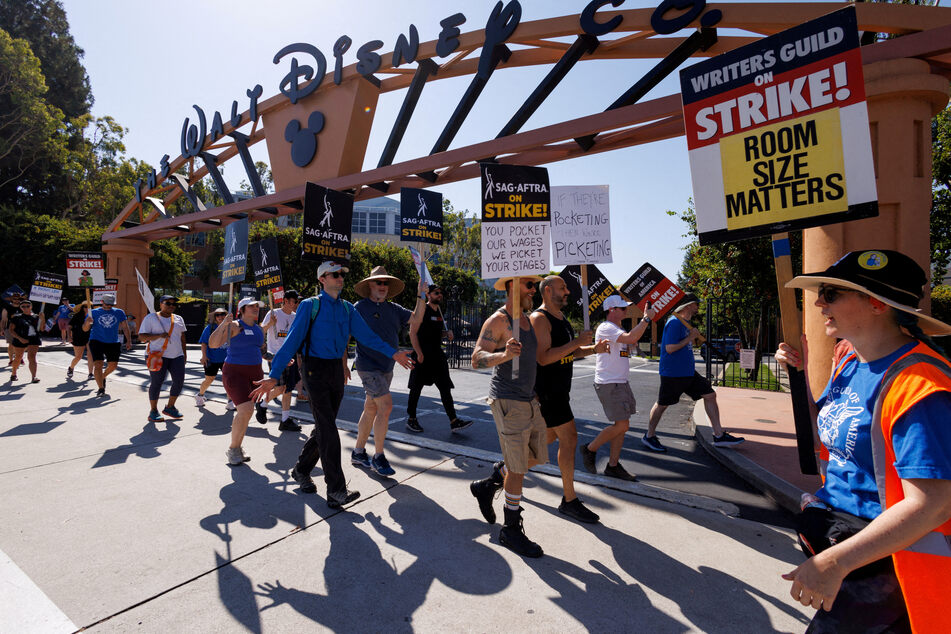 The WGA announced it had voted to accept the deal with the Alliance of Motion Picture and Television Producers (AMPTP), the group which represents studios, streaming services, and producers in negotiations, after nearly five months on the picket line.

In tweets from its eastern and western branches, the WGA said: "The WGA reached a tentative agreement with the AMPTP. Today, our Negotiating Committee, WGAW Board, and WGAE Council all voted unanimously to recommend the agreement. The strike ends at 12.01am."
Late-night talk shows are likely to be the first shows that will resume.
The writers still have to vote to ratify the contract themselves, but lifting the strike will allow them to work during that process, the Writers Guild told members in an email.
After Tuesday's board votes, the contracts were released to the writers who had not yet been given any details on the deal, which their leaders called "exceptional."
The members will vote between October 2 and 9.
Hollywood actors' strike to continue
Since May 2, more than 11,000 WGA members have been on strike over issues including pay and the threat of artificial intelligence.
This development doesn't mean that Hollywood stars will be back at work as talks have not yet resumed between studios and striking actors who are part of SAG-AFTRA.
While writers' picket lines have been suspended, they were encouraged to walk in solidarity with actors, and many were on the lines Tuesday, including Mad Men creator Matthew Weiner.
"We would never have had the leverage we had if SAG had not gone out," Weiner said. "They were very brave to do it."
Cover photo: REUTERS