Make Amazon Pay is the cry at Jeff Bezos' penthouse as Black Friday protest goes global
New York, New York - From Romania to Jeff Bezos' luxurious New York penthouse, Amazon workers and their allies around the world are protesting this Black Friday under one powerful slogan: Make Amazon Pay.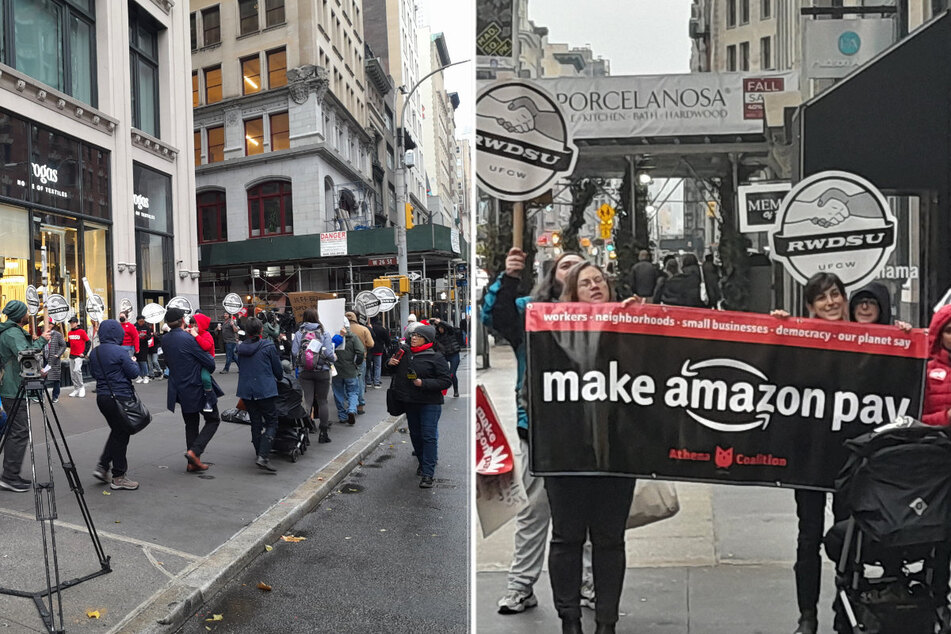 In France and Germany, they staged walkouts. In the US, they marched on billionaire Bezos' Manhattan apartment.
On every continent, a coalition of unions and organizations spanning 30 countries is staging demonstrations against the company on Black Friday.
The Make Amazon Pay initiative accuses the tech mammoth of "squeezing" workers, communities, and the planet, and demands it pay fair wages and taxes, while mitigating its impact on the environment.
That's the message that Aaron Chappell of the progressive coalition Our Revolution drove home, as he and others protested in front of Bezos' swanky 5th Avenue address in Manhattan.
"We're calling on Amazon to pay – pay their workers, pay the communities in which they operate, which includes paying your taxes... and paying for the kind of damage that they're causing through their business model," Chappell told TAG24 NEWS.
Amazon protest for future of work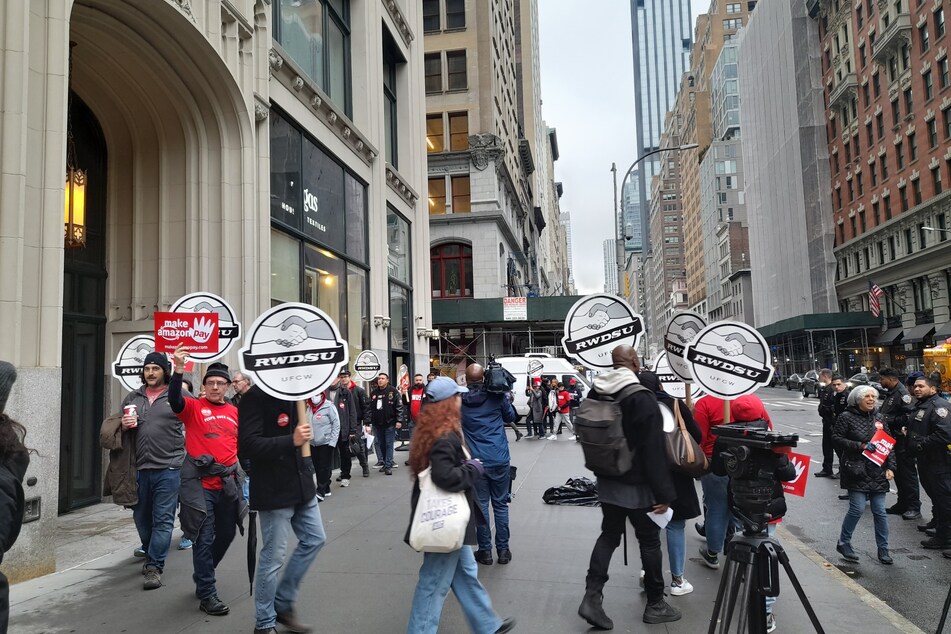 Last week, Amazon announced a rash of job cuts, citing a bad economy. All the while, it has been fiercely opposing any organized attempt to improve the notoriously bad conditions for its workforce.
From challenging the first – and so far only – unionization at the JFK8 warehouse in Staten Island, to allegedly putting its thumb on the scales during union drives in Albany and Alabama, it has been fighting the growing Amazon Labor Union movement tooth and nail.
It's a familiar story for employees up and down the US who are increasingly banding together in an ever more confident labor movement. That's why Friday's turnout in Manhattan included representatives of the Teamsters, the RWDSU (Retail, Wholesale, and Department Store Union), and more. Reciprocity and solidarity have been in rich supply all year, whether at strikes in the publishing industry or at coffee stores.
"We see that happening around the country, this grassroots energy in Starbucks, Amazon. That's really a unique moment," Chappell said. "This is happening all over the world – in Europe, in Asia, across the globe."

For those in New York, the battle currently waged is one for the future of work, as RWDSU president Stuart Applebaum put it.
"We can not tolerate the way Amazon operates. We must make Amazon pay!"
Cover photo: TAG24/Danny Coposescu