Massive Los Angeles school workers strike leaves thousands of students out of school
Los Angeles, California - A massive three-day strike by the majority of Los Angeles public school employees – including bus drivers, teachers, custodians, and others – kicked off Tuesday. And the unusual rain in LA didn't hold workers back.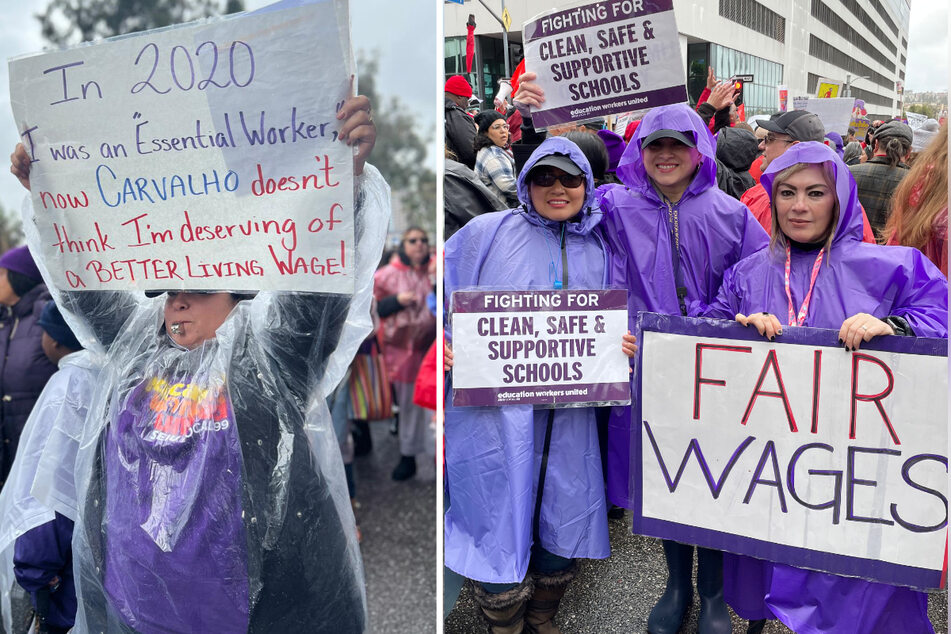 "Rain or shine, we are out at the picket lines!" was the rallying cry echoing on Tuesday before dawn.

Hundreds of school employees, many among the lowest-paid, joined the picket line before 5 AM local time at the Los Angeles Unified School District's Van Nuys bus yard, marching in ponchos and balancing signs with their umbrellas.
Employees shouted, "Whose house? Our house!" and held signs that read the "Last straw" and "We demand respect!"
Other strikers have taken to the picket line at many school sites throughout the sprawling district. Schools throughout Los Angeles were closed on Tuesday
Last-minute efforts Monday failed to avoid the strike that shut down the nation's second-largest school system.
There had been hope of averting the walkout based on informal conversations over the weekend and mediation that resumed Monday between the school district and the union that is leading the strike, Local 99 of Service Employees International Union.
The union represents some of the district's lowest-paid workers, including bus drivers, teacher aides, special education assistants, security aides, custodians, and food-service workers. The union is demanding a 30% salary increase, plus $2 more per hour for the lowest-paid workers.
Los Angeles school workers and teachers strike for living wages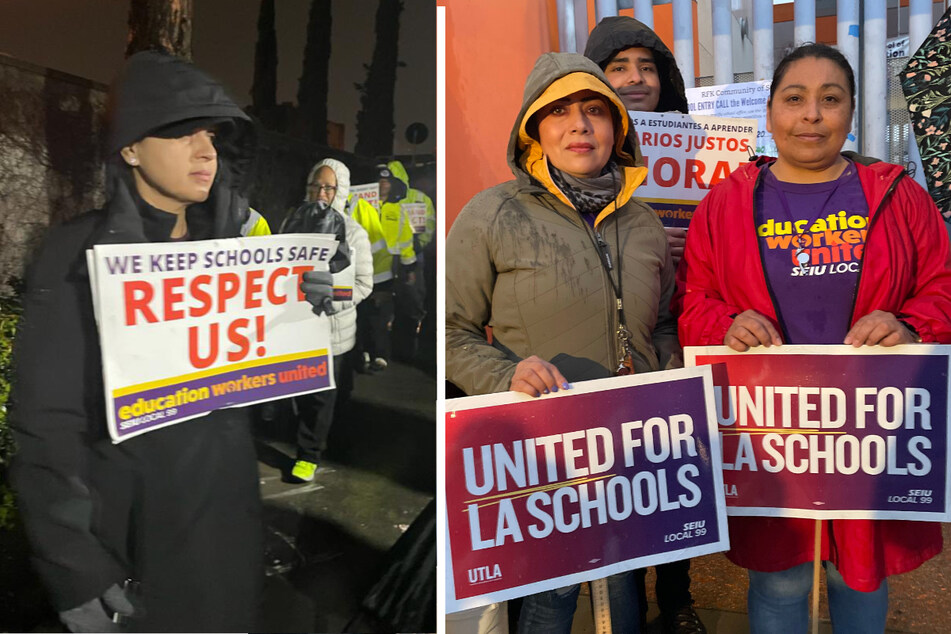 By Saturday, the offer from the school district, according to its leaders, was a cumulative 23% raise, starting with 2% retroactive as of the 2020-21 school year and ending with 5% in 2024-25. The package would also include a one-time 3% bonus for those who have worked since 2020-21, along with expanded hours, more full-time positions, and improved eligibility for healthcare.
United Teachers Los Angeles – which represents teachers, nurses, therapists, counselors and librarians – has urged its members to go on strike in support of Local 99. The district's 35,000 educators are striking in solidarity, leaving the district with no choice but to close schools.
"Local 99 members go above & beyond to care for students and yet are some of the lowest paid workers," United Teachers Los Angeles tweeted on Tuesday.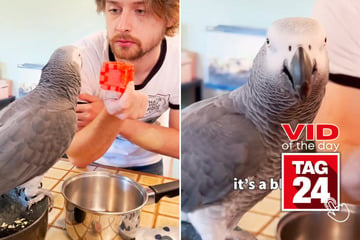 "We aren't buying [LA Superintendent Alberto M. Carvalho's] excuses. We are powerful and we will win the dignity education workers deserve."
Union Executive Director Max Arias said a primary goal of Local 99 has been to raise the average annual wage of members from $25,000 to $36,000.
Cover photo: Collage: Screenshot/Twitter/SEIULocal99