Nationwide rail strike looms after unions reject tentative agreement
Washington DC - Multiple rail unions have rejected the tentative agreement reached in September with railway companies, opening the door to a huge strike.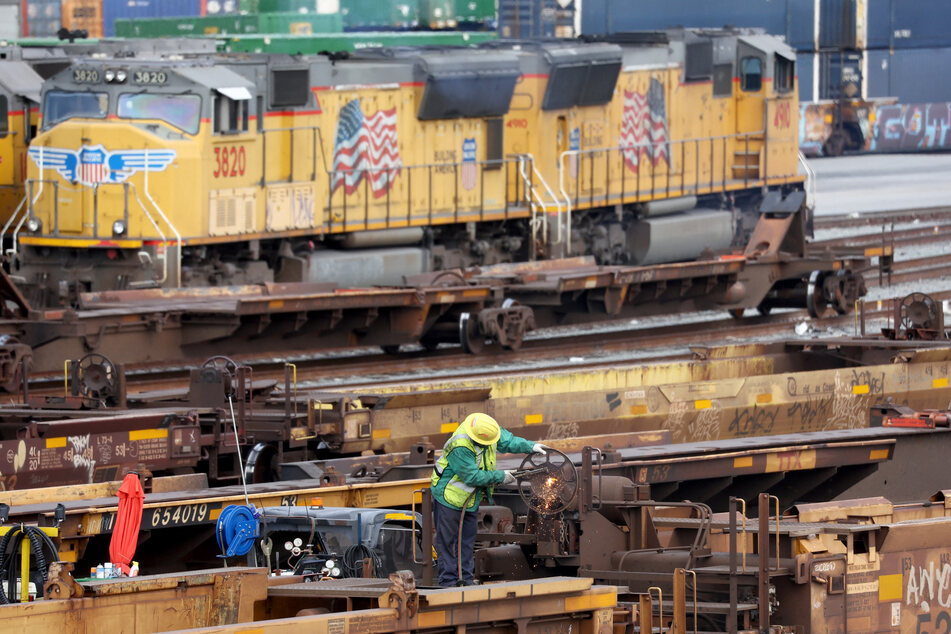 The Sheet Metal, Air, Rail, Transportation union representing conductors voted no on the contracts proposed two months ago.
They joined workers from three other unions – Maintenance-of-Way, Signal Maintainers, and Boilermakers – in holding out for paid leave and better working conditions.
The nationwide strike which was narrowly avoided in September is now back on the cards.
In a press release, Railroad Workers United, a cross-union group, said it "stands behind members of these crafts who are still fighting for the contract they deserve."
"Despite being straight-jacketed by the Railway Labor Act (RLA), starved into submission, and facing intense political and economic pressure to accept the contract and move on, more than half of railroad workers have had the strength to reject the contract," RWU co-chair Gabe Christenson said.
The Association of American Railroads, representing railway companies, claimed that a nationwide shutdown could cost the country an estimated $2 billion a day, while its CEO Ian Jefferies urged Congress to "be prepared to act" and force an agreement through, which lawmakers can technically do.
A new agreement must be reached by December 8.
Cover photo: MARIO TAMA / GETTY IMAGES NORTH AMERICA / GETTY IMAGES VIA AFP