New York City nurses win historic new contract after months-long struggle
New York, New York - Nurses in New York City have won a new contract with historic wage increases and safe staffing protections!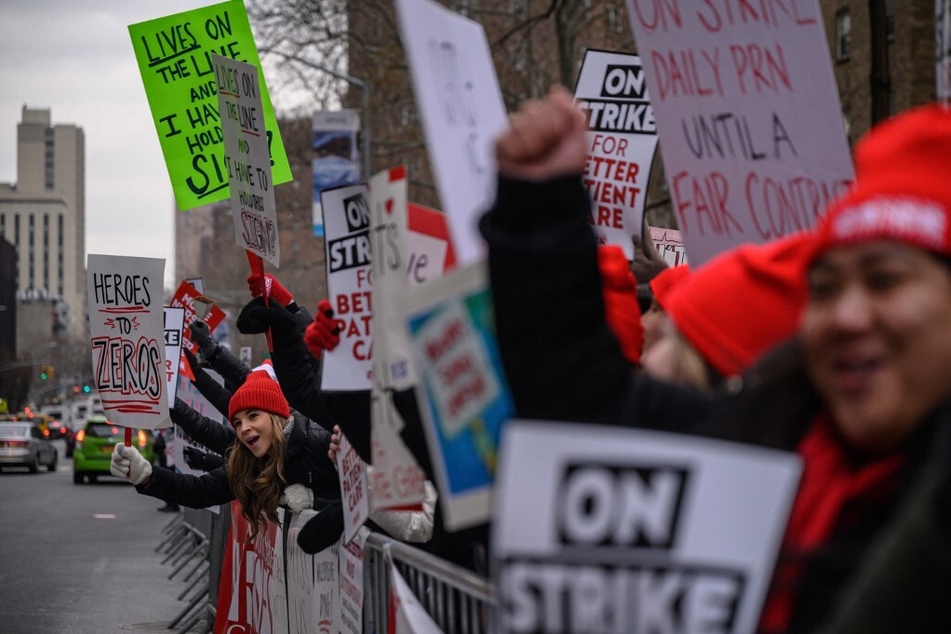 After months of campaigning, nurses secured a new 5.5-year contract agreement with NYC Health+Hospitals and the City of New York, the New York State Nurses Association (NYNSA) labor union announced in a press release on Monday night.
The agreement includes payments of $16,006 in the first year, $5,551 in the second year, and further salary raises in the following years. The increases are designed to bring public-sector nurses' wages in line with private-sector wages and keep professionals in the public health care system.
The contract also improves staffing ratios and creates a citywide pool of professionals to cover shortages rather than relying on expensive temporary travel nurse contracts.
The breakthrough comes after nurses' previous contract expired on March 2. They have been in negotiations since February 14.
New York nurses union celebrates new contract
The nurses union has celebrated the new contract as a huge boost for health equity and racial justice.
"When we fight, we win," said NYSNA President Nancy Hagans. "NYSNA NYC public sector nurses have always been on the forefront of the fight for social justice and health equity for our patients, and they demonstrated throughout this contract campaign they were ready to do whatever it takes to win respect for nurses and patients."
"I could not be prouder to be part of righting a historic wrong and winning pay parity between public- and private-sector nurses," she added.
NYNSA members will have the chance to vote whether to officially adopt the contract this week.
Cover photo: Ed JONES / AFP