Starbucks accused of "clear retaliation" after closing Seattle's first unionized store
Seattle, Washington - Starbucks is once again facing accusations of retaliation after announcing the closure of the company's first unionized store in Seattle.
On Monday, Starbucks not only announced that its Broadway and Denny location would shut down, but it also that closure would happen on December 9 – the one-year anniversary of Starbucks Workers United's first successful election.
Broadway and Denny was the first store in Starbucks' hometown to file for a union election after workers submitted their petition on December 20, 2021. Now, it is poised to become the fourth unionized store in the city to shut down after the Olive Way, First and Pike, and Holman Road locations.
Starbucks cited safety concerns in its announcement, including theft, vandalism, property damage, verbal harassment, and more, but workers have called this reasoning into question.
Starbucks workers accuse company of anti-union retaliation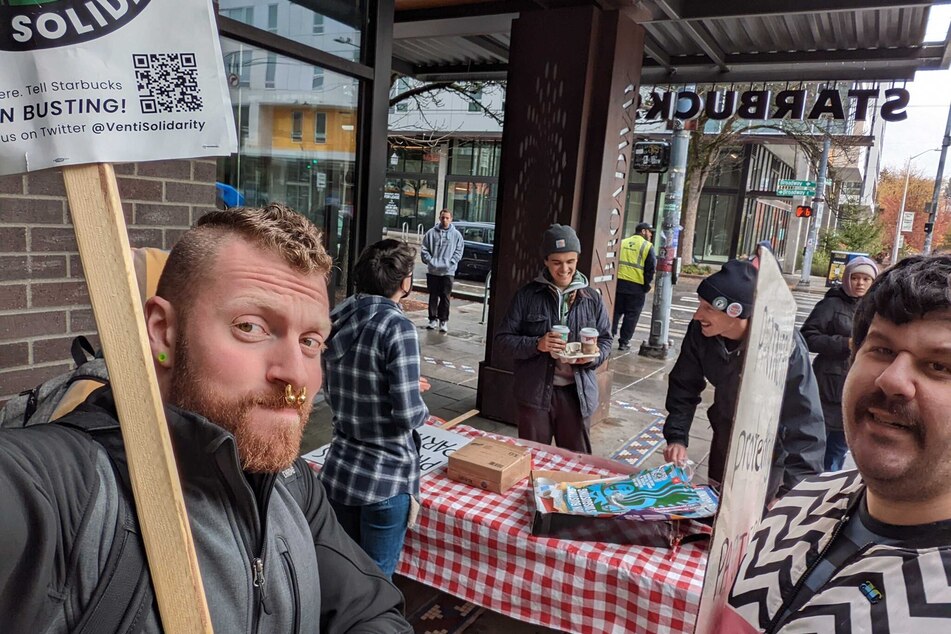 Instead, workers at the Broadway and Denny store have proposed their own explanation for Starbucks' decision to close the store.
"Broadway and Denny has been my home store since I first started at Starbucks more than two and a half years ago," Rachel Ybarra said in a Starbucks Workers United press release. "I was there during the BLM uprising and other protests, the worst of the Covid outbreak, and the continuing crisis of homelessness in this city. Starbucks has made it a point to stay open as often and long as possible, whether the workers thought it safe or not."
"Our safety has never been a concern to Starbucks. This is clear retaliation," Ybarra continued.
"We asked if they plan on closing every store in Capitol Hill or the Seattle area and the district manager just ignored the question completely," added Stephanie Neighbors, who transferred to Broadway and Denny after the Olive Way store was closed. "Management didn't allow any union representation into the meeting, and when asked about the closing, they promptly ended the questioning and the call."
Starbucks has been called out for closing nine stores around the country as a form of anti-union retaliation. The National Labor Relations Board has already accused the company of illegally shutting down a store in Ithaca, New York, and sought an order for its reopening.
Cover photo: Screenshot/Twitter/SeattleSBWU