Starbucks Workers United Instagram account restored after getting blocked without warning
Buffalo, New York - Starbucks Workers United, the labor union representing more than 300 unionized stores, said their Instagram account was blocked without warning last week.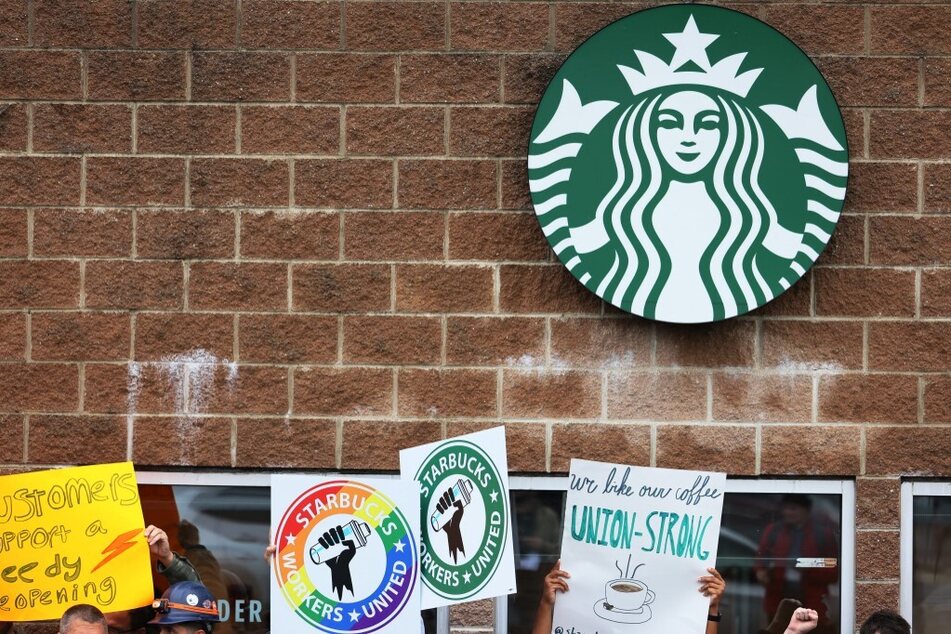 Starbucks Workers United is currently active on Instagram on their back-up account @sbuxworkersunited while their main account @sbworkersunited remains suspended for "violating Community Guidelines."
The union said Instagram's parent company, Meta, failed to notify them of the ban. After numerous attempts to reach company representatives, organizers said they were finally told the account was blocked for "pretending to be someone else," but were provided no further details.
Starbucks Workers United used its Instagram to share campaign news and actions with their nearly 50,000 followers.
The description on the now-banned account read, "Starbucks Partners coming together to create a better workplace for everyone." It was listed under the platform's "Labor Union" category.
Starbucks Workers United speaks out after Instagram ban
Starbucks organizers have spoken out since Meta chose to shut down their main Instagram account.
"This issue is bigger than our campaign simply losing a social media account. This is a case of one of the most highly watched union movements of this century being severed from communicating with fellow workers and our public supporters, with no explanation or accountability whatsoever. This is union-busting plain and clear," Josie Serrano, a former Long Beach, California, Starbucks worker, said in a Starbucks Workers United press release.
"Regardless of how this happened, Meta must restore our account and provide some answers about why this happened."
Update, 5:20 PM EDT: Starbucks Workers United Instagram account restored
Starbucks Workers United announced Tuesday afternoon that their primary Instagram account had been restored.
"Thank you to everyone who contributed to the public pressure that made reinstatement of our IG possible!" the union tweeted. "While we still don't have the answers as to why this happened in the first place, coming together to call out this bad move WORKED. That's collective power in action, folks!"
"Now that our demands from Instagram are (mostly) resolved, we return to demanding Starbucks to come to the bargaining table and work with the 320+ union stores and 8200+ unionized Starbucks partners who are demanding a contract now!"
Cover photo: MICHAEL M. SANTIAGO / GETTY IMAGES NORTH AMERICA / GETTY IMAGES VIA AFP