Michigan Governor Gretchen Whitmer signs historic LGBTQ+ protections into law
Lansing, Michigan - Michigan Governor Gretchen Whitmer on Thursday signed legislation to expand the state's civil rights law to include new protections for LGBTQ+ people.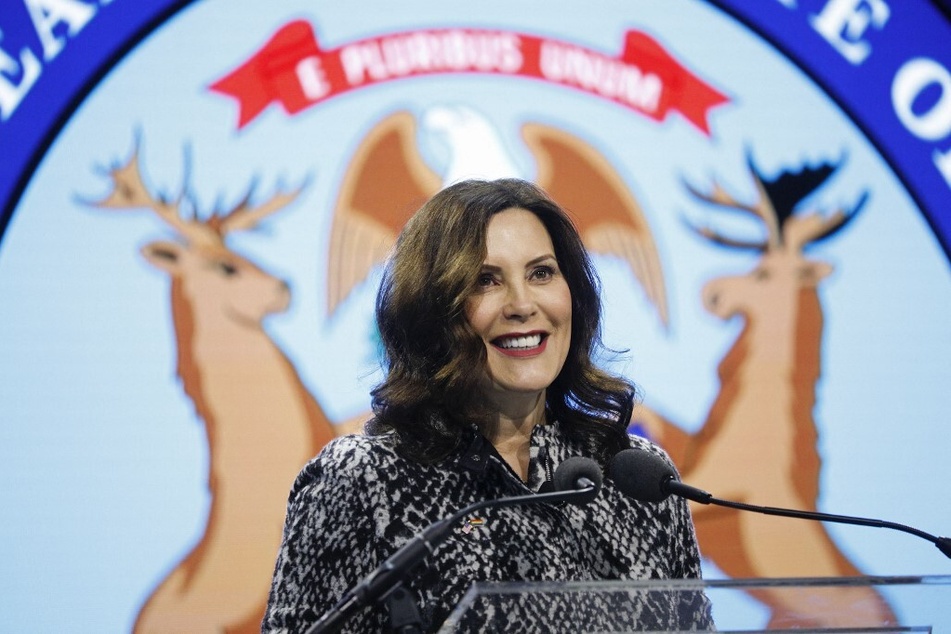 Whitmer, a Democrat, signed the legislation to amend the state's Elliott-Larsen Civil Rights Act (ELCRA), outlawing discrimination based on sexual orientation and gender identity or expression.
ELCRA has protected Michiganders from discrimination based on "religion, race, color, national origin, age, sex, height, weight, familial status, or marital status" in housing, education, employment, and public accommodations since it was first enacted in 1976.
With the amendments, it has now become the first statewide law prohibiting discrimination against LGBTQ+ people.
"It is a new day in Michigan," Whitmer said during a signing ceremony on Thursday, according to The Hill. "Michiganders are freer today; they are happier today and I am proud to be playing a small part of that."
Michigan sends a message of hope to LGBTQ+ Americans
The new protections come amid increasing rightwing attacks on LGBTQ+ life and liberty in Republican-controlled states around the country.
With its new measure, Michigan Democrats say they are hoping to send a message of hope and welcome to LGBTQ+ Americans.
"This is an incredible and historic day for LGBTQ+ people, for the people of Michigan, and for all Americans across our nation," Human Rights Campaign President Kelley Robinson said in a statement.
"The passage of the ELCRA amendment is a beacon of hope for those fighting for their rights. In states like Tennessee or Florida or Oklahoma, this is a reminder that when we come together as one we can and we will build a better future for everyone, including for LGBTQ+ people," she added.
The new protections will take effect in June – just in time for Pride Month!
Cover photo: BILL PUGLIANO / GETTY IMAGES NORTH AMERICA / Getty Images via AFP