Did Joe Locke drop a spoiler about Marvel's Coven of Chaos series?
Atlanta, Georgia - The highly-anticipated Marvel series Agatha: Coven of Chaos has officially started filming, but has one of its stars already dropped a spoiler?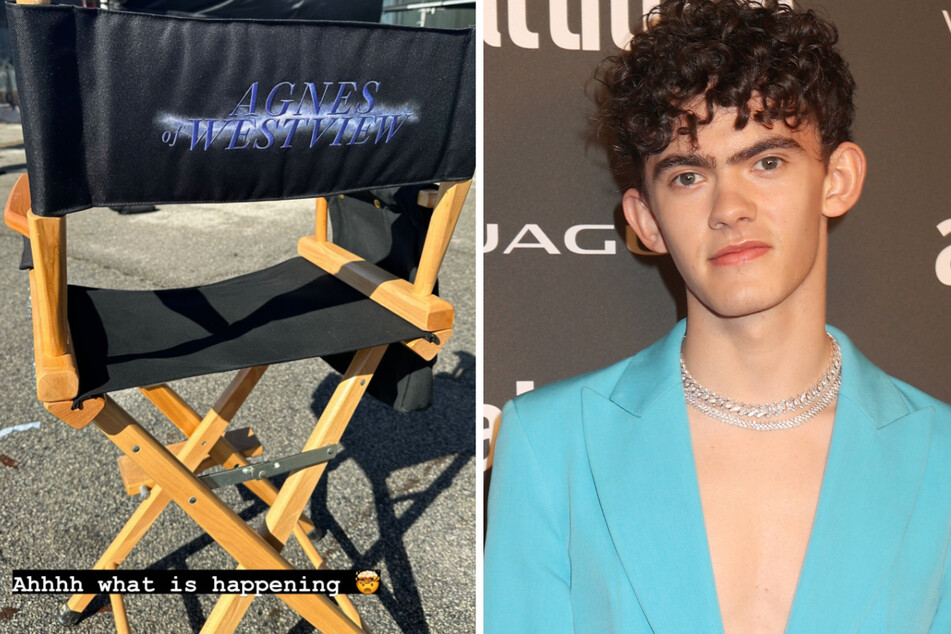 Filming for the WandaVision spin-off kicked off on Thursday, and actor Joe Locke documented the moment with an Instagram story.
"Ahhhh what is happening," the 19-year-old captioned the story, which featured a snap of a chair with "Agnes of Westview" written on the back.
The phrase took many fans by surprise, with some speculating that it might be the new title for the series, as Agnes is the name Agatha Harkness adopted while living in Westview.
One fan also pointed out that the font and text style mimicked that of the HBO series Mare of Easttown, which starred WandaVision alum Evan Peters. Though it might be a stretch, some MCU stans took this as a potential hint that the Dahmer actor could be reprising his role in the spin-off.
Others, however, felt there was a shadier explanation, pointing out that Mare of Easttown took home many of the Emmy Awards that WandaVision was nominated for at the 2021 ceremony.
Adding to the head-scratching chaos, Locke took his peculiar Instagram story down a few hours after he posted it.
Many speculated that the looming presence of Marvel Studios President Kevin Feige influenced Locke's IG story removal, as he is notoriously strict when it comes to enforcing secrecy about projects in development.
Cover photo: Collage: Screenshot/Instagram Story/@joelocke & IMAGO / Matrix