Houston teen who disappeared while walking dogs surfaces eight years later!
Houston, Texas - A Houston family experienced a miracle over the weekend after their son, Rudy Farias IV, suddenly reappeared after going missing eight years ago!
In 2015, Rudy Farias went for a walk with his two dogs near his parents' house, but only the animals returned. The 17-year-old disappeared without a trace.
For eight years, Farias' family did everything they could to find their son again and never gave up hope that he would one day return.
On Saturday, their perseverance was rewarded: passersby discovered the now 25-year-old in front of a church in Houston and called 911 when he appeared unresponsive.
At the hospital, Farias was found to be in very bad shape: "He has cuts, soft tissue tumors, small hole openings and swelling on the soles of his feet, along with bruising, old and new cuts/scrapes on his body, old dry blood on his head and hair," Bella Ninos, a family member, shared on Facebook.
"It's apparent that he's been through hell and abused!" the post continues. "He's expressing that he is in alot of pain. He flintches [sic] if you try to touch him or hug him thinking we are going to strike him."
Rudy Farias no longer knows his own name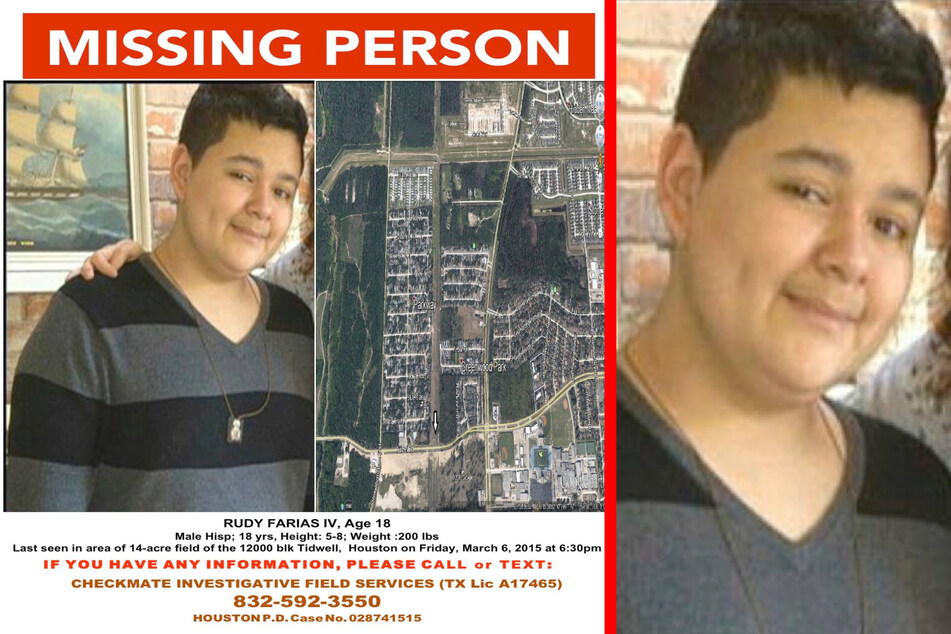 Pictures show Farias lying in his hospital bed, but the family and medical team are withholding his face from the public for now.
"He has very very dark complexion now almost unrecognizable," Ninos wrote. "He's not our same Rudy anymore."
Apparently, the now-25-year-old doesn't remember his past either and believes he is 14 years old and named Julio Torres.
"The doctors said not to correct him to just go with it for now until he can begin to receive further treatment to begin healing and recovery," his relative said.
"He has to learn to trust again," she added.
Rudy Farias suffered from depression and anxiety
Farias' mother, Alexis Santana, has been by her son's side since his discovery, confirming to KPRC that he is in "bad shape" physically and mentally but that she is grateful to have him back.
The New York Post reported that Farias was suffering from depression, post-traumatic stress disorder, and anxiety at the time of his disappearance, having watched his brother die in a motorcycle accident years earlier.

"It is possible he is disoriented as he has not been taking his medication," Texas EquuSearch said in 2015.
Local police in Houston are now trying to find out what happened to the once-missing teen.
Cover photo: Collage/Screenshot/Facebook/Bella Ninos