Internet users in India are freaking out over an alien-like creature caught on tape
Hazaribagh, India - Locals near the town of Hazaribagh can't stop talking about this mysterious creature captured on film in their town.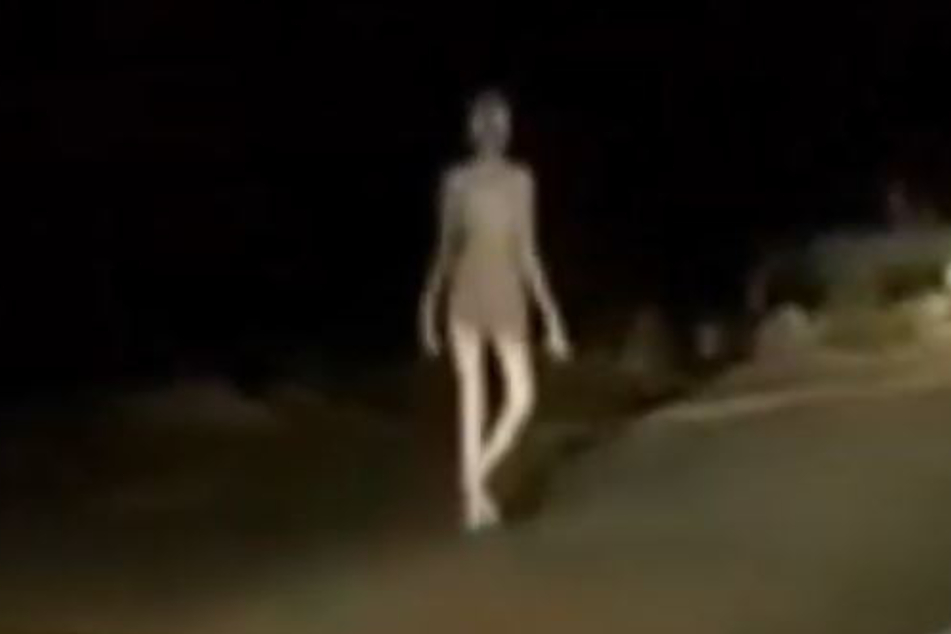 YouTube and Twitter have been abuzz with videos featuring a brief shot of the unusual figure, with the UK's Daily Star also reporting on the creepy sighting.
The paper writes that the clip was captured on Friday, May 28 at a newly built bridge at a dam near the town of Hazaribagh.
According to the report, several motorcyclists stopped when they saw the creature walking along the roadside, with one of them filming the surreal situation from a safe distance.
The figure definitely has human features and it appears to be completely naked, with unnaturally long arms. There's also something very disturbing about the way the creature walks.
When the figure realizes that it is being watched, it suddenly stops and turns around. At first glance, this makes it look even thinner and narrower than when previously seen from behind.

The video is spreading like wildfire
Users are divided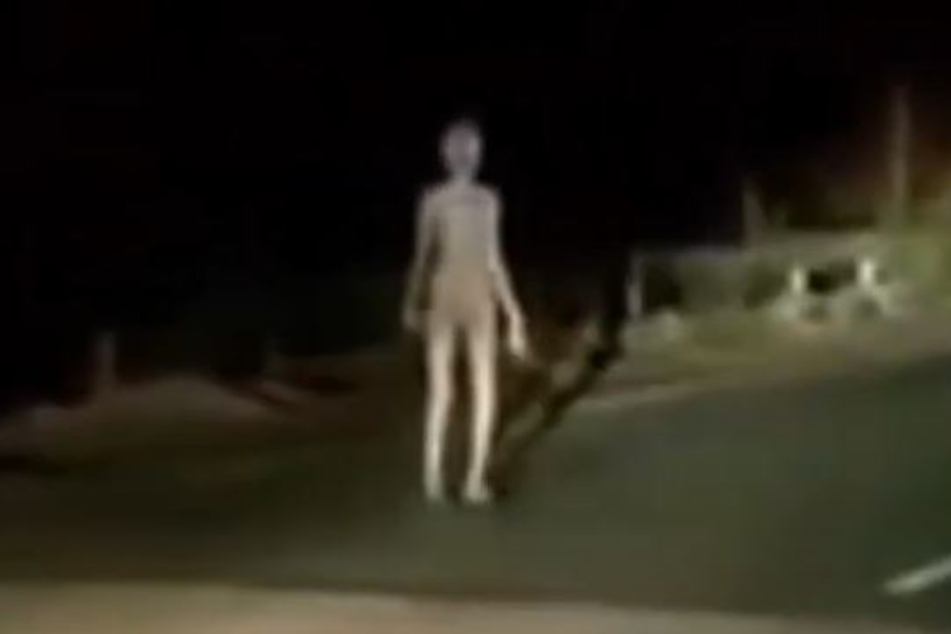 Twitter user Ashutosh Gautam, who also shared the video, wrote that the clip was the talk of the town at the moment.

More than 35,000 users clicked on the mysterious footage from his profile alone, and the comments have been rife with disagreement ever since.
Some want to see here the ultimate proof that there are aliens on Earth, others make fun of the "fake". Then there are those who suspect that in the shot is just simply one of a skinny, naked man.
A user called Rohit Shaw claimed that the video was originally his and that he never thought the person on the side of the road was an alien.
As proof, he linked to his YouTube channel where the video was apparently posted back on May 22, Rohit Shaw added that the clip was actually recorded in Purbi Singhbhum, India.
Despite all the commotion, Shaw also could not definitively explain what kind of figure he had allegedly captured in the video, so the case remains a mystery.
Cover photo: Twitter/Screenshot/@Ashutos32363607