Derecho storm over South Dakota produces apocalyptic sky
Sioux Falls, South Dakota - As powerful storms hit the Midwest on Tuesday, skies in South Dakota were turned an eerie green hue.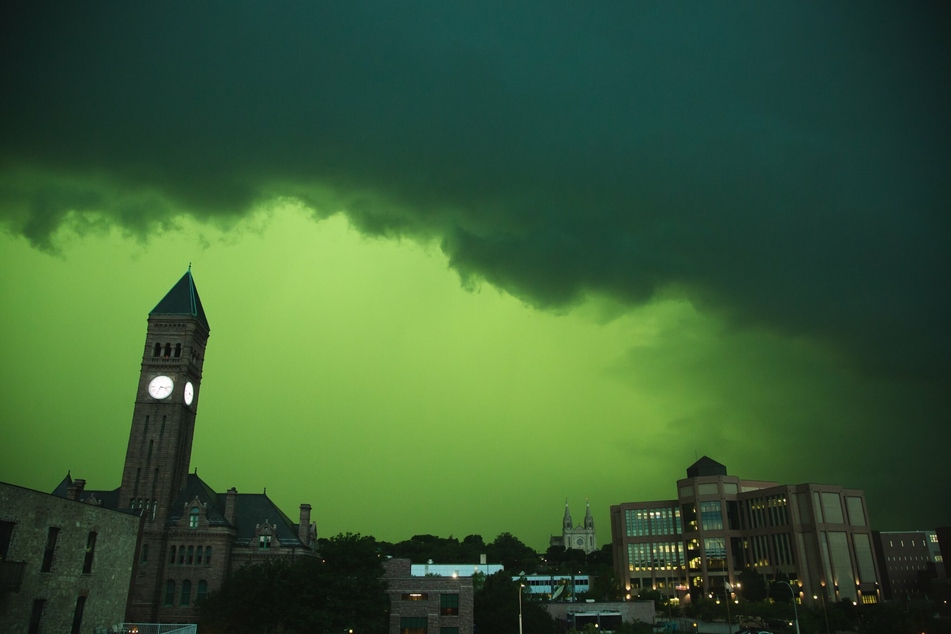 Residents in and around the Sioux Falls area got to witness the wild event, and have been sharing tons of apocalyptic yet strangely beautiful photos and videos on social media.
One Twitter user perfectly described it as "like being in a teaser for Stranger Things Season 5."
The derecho storm brought strong hail and winds that reached up to 99 miles per hour in some areas.
The National Severe Storms Laboratory defines a derecho as "a widespread, long-lived wind storm" that "consists of numerous microbursts, downbursts, and downburst clusters."
In layman's terms, this storm kicked some serious butt.
Local Meteorologist Heather Brinkmann of Fox Weather explained that the green hue comes from light refraction taking place within the storm.
"The sky normally intensifies in color the closer it is to sunset but with the added elements it looked like it was something out of this world to residents in the Plains," she said.
Those residents in South Dakota were lucky, and possibly terrified, to have witnessed such a miraculous event.
Cover photo: Twitter / @jkarmill