Down the toilet: Woman rescued by firefighters after falling into outhouse
Quilcene, Washington- Firefighters had to rescue a woman from the depths of an outhouse in Olympic National Forest after she fell in while trying to fish out her cellphone.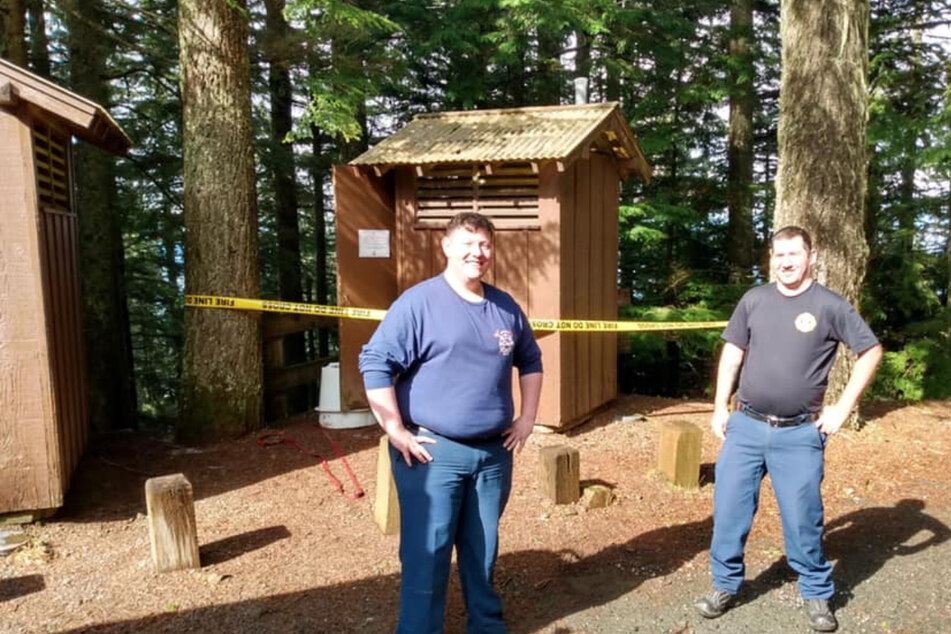 On April 19, the Brinnon Fire Department in Washington got an unusual call from a woman stuck inside a vault toilet on top of Mount Walker.
The woman had taken a dive while attempting to retrieve her cellphone, which she had dropped in accidentally.
Chief Tim Manly of the Brinnon Fire Department told The Kitsap Sun that the woman initially took the toilet seat apart and tried to lasso the phone out with her dog's leash.
When that didn't work, she tried to use the dog leash to secure her self while she reached down into the toilet to pull out the phone.
But the leash didn't hold and she fell in headfirst.
After some twenty minutes of trying to get out of the toilet hole, the woman used her recovered cell phone to call for 911 for help.
When firefighters arrived at the scene, they handed down blocks for her to stand on. Once she could reach a harness, they pulled her out, thankfully unhurt.
On Facebook, the Brinnon Fire Department wrote that rescue workers washed her down and "strongly encouraged to seek medical attention after being exposed to human waste, but she only wanted to leave."
They continued to say that the woman, who was in her 40s, was extremely lucky not to have been "overcome by toxic gases or sustain injury."
Cover photo: screenshot/ Facebook Brinnon Fire Department