Happy Halloween from 1920! Woman gets 100-year-old postcard in the mail
Belding, Michigan - We've all heard the expression snail mail, but what a woman from Michigan experienced sounds more like time travel. Brittany Keeche found a postcard from 1920 in her mailbox and is now searching for the intended recipients.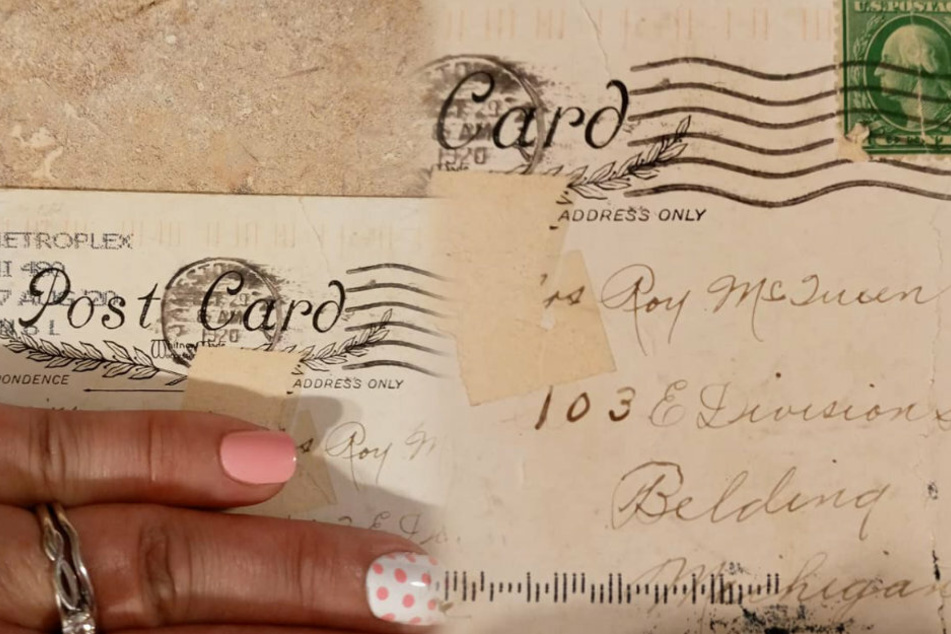 The post office seems to have a standard response for any delayed letter or package: just give it some time. In this case, the time stretched to almost over a century.
In a post on a Facebook group for Belding locals, Brittany Keeche shared a Halloween greeting card that she received on September – that's a bit under 100 years after it was dispatched.
The postcard was sent on October 29, 1920, and it  was addressed to someone named Roy McQueen, who was living in Brittany's current apartment at the time. The antique postcard came with a one cent George Washington stamp that proves its age. Keech is hoping that she can get in touch with the Roy McQueen's relatives or descendants.
She said that she is used to getting someone else's mail. Two years after moving to her current address, she still gets mail intended for the previous tenant. But this letter stood out immediately.
Her Facebook post quickly went viral. TV stations and newspapers have been interviewing her and are helping in the search for someone connected to the McQueens.
There were cards for everything 100 years ago too
A card for every occasion is not a new phenomenon – after all, Hallmark has been around for 110 years – and neither are the cheesy messages they usually come with, as the inscription on Keech's old card proves: "Halloween Greeting "Witch" would you rather be...a goose or a pumpkin-head?" It also features a cartoon with familiar imagery: a black cat with a broom, a flying bat, a wide-eyed owl, a gray haired witch, and a goose with a jack-o-lantern on its head.
The message on the back reads: "Dear cousins, I hope this finds use all well we are quite well but mother has awful lame knees. It is  awful cold here I just finished my history less and am going to bed pretty sone. My father is shaving and mother is telling me your address..." (sic).
The New York Times reports that the letter ends with the writer asking if Roy has gotten his pants fixed and might be signed by someone called Flossie Burgess.

So far, none of the "Dear Cousins" have been found but interested sleuths have joined Keech in her search. Who knows, maybe the card will find it's intended recipient in time for this year's Halloween – better late than never!
Cover photo: Facebook/Bildmontage/Positively Belding