Hilarious sleepwalking woman leaves TikTok users dying of laughter
Ontario, Canada - Sleepwalking can be really funny, as this Canadian proves in a hilarious series of TikTok videos revealing her wild night-time antics.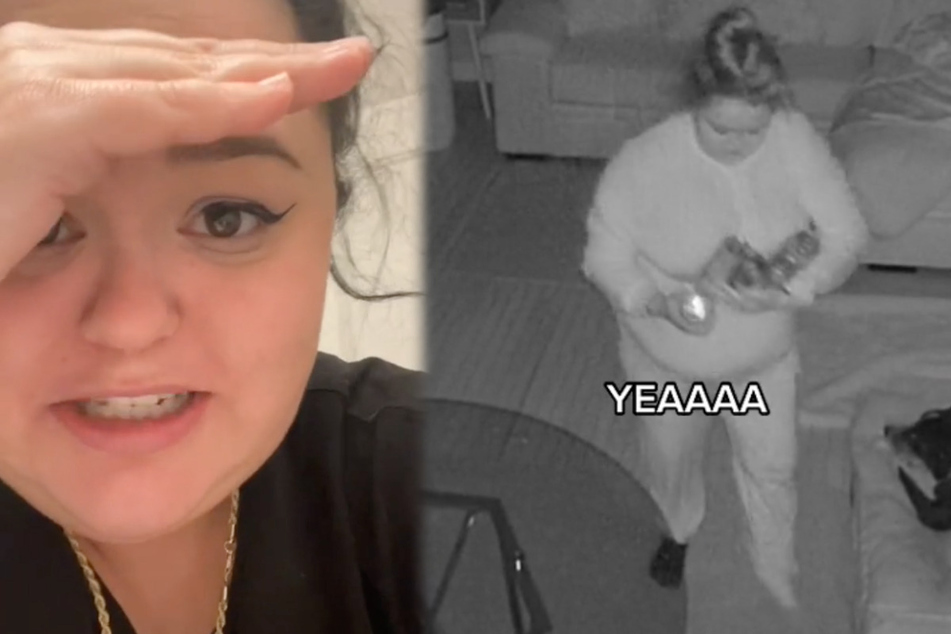 26-year-old Celina Myers from Canada has been keeping her over 8 million TikTok followers entertained with all sorts of funny footage. Her most recent sleepwalking videos have broken new records!
The late-night clips show Celina picking leaves from her houseplants while wearing a wig, waving a Baby Yoda toy at her barking dog, and running through the streets completely naked.
By far the most bizarre video, which has amassed over 30 million views and 7 million likes to date, shows Celina excitedly fetching a handful of cans from the kitchen while murmuring inexplicable phrases like "It's a moose knuckle" – whatever that means.
Then she starts throwing the cans onto her snow-covered front lawn, as if tossing them to imaginary people. Pleased with herself, she runs back inside to grab even more drinks for her lawn.
Although she is alone at first, a man soon passes by, and he is clearly confused by her odd behavior. He briefly stops and watches the woman dressed in full-body pajamas maniacally throwing cans. "What the heck?" the poor guy is probably thinking before he walks away.
"So worried about that dude, I wonder if he was concerned or wanted a beer," Celina commented later.
Apparently, the sleepwalker had been dreaming about a pool party, she wrote in the caption. The Canadian also explained that her sleepwalking episodes are triggered by cheese, chocolate, and stress.
Hilarious sleepwalking woman has users in tears of laughter
Meanwhile, users can't get enough of the 26-year-old's strange nighttime adventures, which have left them dying of laughter.
"Why do you move like a toddler and why do I love it?" one wrote, and 500,000 people agreed.
Some noted that her clumsy behavior reminded them of a character from a Sims game. "You are speaking like a Sim and I love it," one commented.
When she's not sleepwalking, Celina Myers posts other spooky content. In fact, she has hosted The Haunted Estate, a podcast about haunted houses, in addition to publishing three books on true paranormal stories.
Cover photo: tiktok.com/@celinaspookyboo