"I feel more like myself ": Man breaks world record for face flesh tunnels body modification
Bedford, United Kingdom – After finding out his gauged facial piercings were just shy of the current Guinness World Record, one man opted to stretch out more of his own to take the title.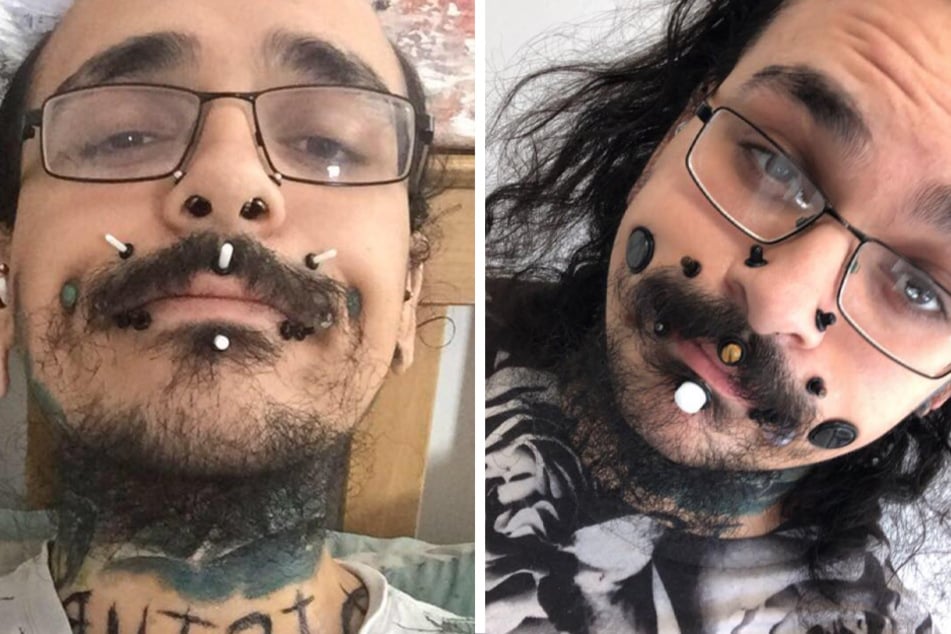 Once James Goss discovered all he needed to beat the current Guinness World Record for facial flesh tunnels was to stretch out some tunnels he already had, it was game on.
In December 2020, Goss officially earned the world record for having the most facial flesh tunnels, clocking in at 14.
Despite being inspired to stretch out his gauges by the previous record holder Joel Miggler, Goss said the real driving force was his lifelong interest in body modifications.
When he was 13, he got his first piercing at the hand of a girl he was crushing on, which triggered his love affair with piercings and plugs.
At 14, Goss pierced his own lip, which ended up getting infected. From then on, Goss said he's sought out the help of professionals for all of his body modification wants and needs.
"I've always liked the look of, you know, the more sort of modified look," Goss told Guinness World Records.
Breaking records and taking names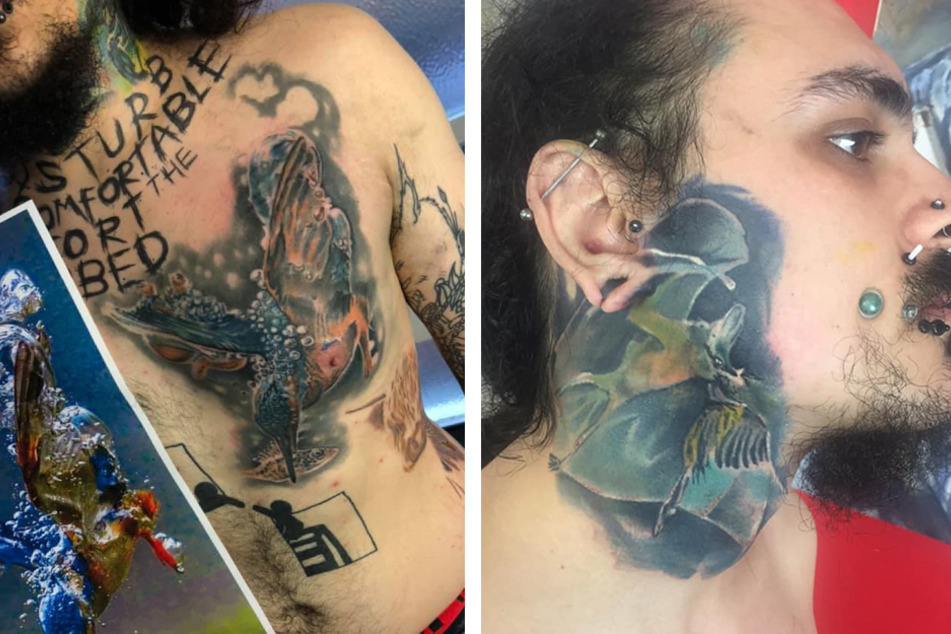 It wasn't until after he caught wind of Miggler's record 11 face tunnels that he decided to stretch out several of his own holes in order to beat the standing achievement.
Goss said, "I saw what his record was and I realized that because I already had more facial piercings than that, it wouldn't be too difficult for me to break that record."
When describing his passion for body modifications and tattoos, Goss' respond was simple: "It's the same as anybody. If you see a haircut you like, and think, 'Oh, that'll suit me.' It's just exactly the same as that, pretty much."
Ultimately, Goss views his body art as a way to express his inner self.
"I'm sort of changing the way that I look on the outside to more comfortably express the person I am on the inside."
While Goss is aware that many people have a distaste for his appearance, he believes the opinions of others don't matter when it comes to loving yourself.
"Ultimately, if you really want to look a certain way, or you really want to do a certain thing, then, you know, do it," Goss said.
Cover photo: Collage: Screenshot / Facebook / James Lemon